1) Who gave Rose "her" St. Nicholas Chocolate that had been taken out of her slippers and placed on the table for safe keeping?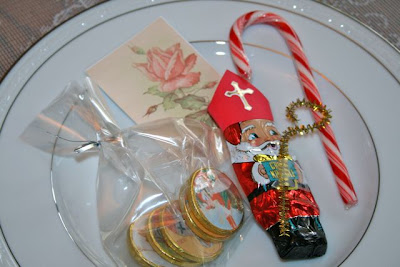 2) How was she able to get it out of the wrapper so easily,
without eating any of the foil?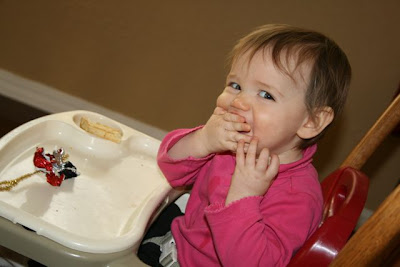 I just loved her little giggle and the "I am SO getting away with something" look in her eyes!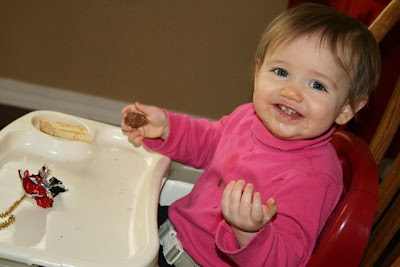 3) Do you think she enjoyed her first chocolate candy bar?!?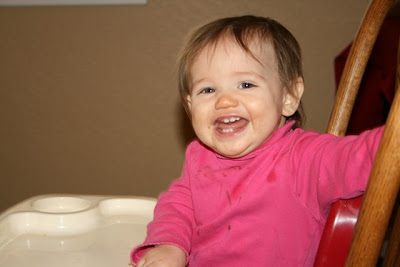 Happy Feast of St. Nicholas!