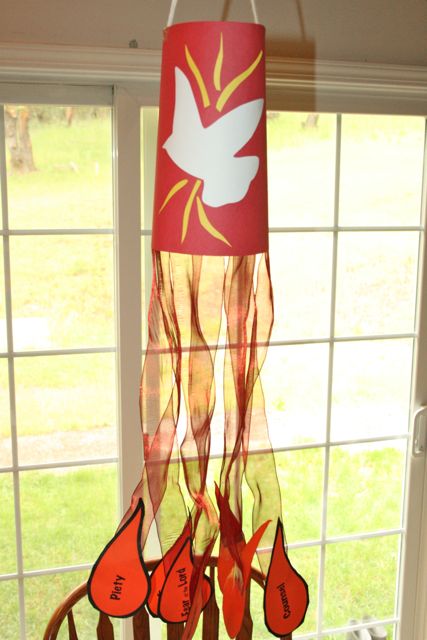 I've been wanting to make a Windsock for Pentecost with my children for a few years now, ever since seeing the idea over at By Sun and Candlelight. This year, I just couldn't pass up the opportunity since it tied so perfectly into our Alphabet Path as we work our way through "W" week!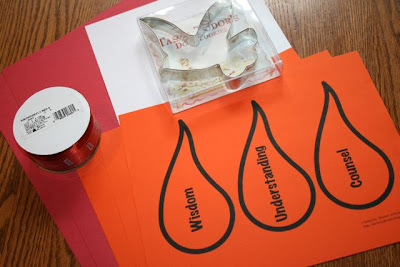 Our Supplies:
2 pieces Red Construction Paper
White & Orange Copy Paper
Ribbon (Streamers could also be used) cut into 7 pieces
Dove Cookie Cutter (or other Dove Template)
Scissors, Glue Stick, Stapler, Tape & White Yarn (not shown)
Cut out seven flames, and label each one with one of the seven Gifts of the Holy Spirit. I decided to use the computer to create ours and then just printed them on the Orange Copy Paper. That way my daughter just needed to cut them out with scissors.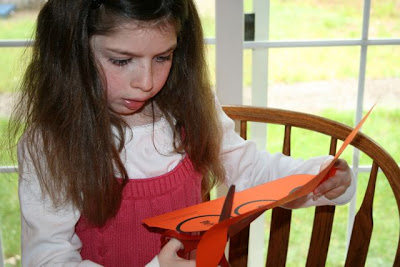 Trace Dove Template onto White Copy Paper. I happen to have an awesome sister-in-law who sent me a lovely Dove Shaped Tasha Tudor Cookie Cutter for Christmas. If you don't have one, you could always just print one of the images that can be found online.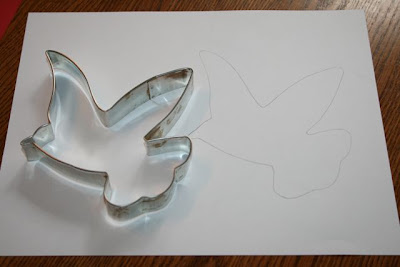 Cut out the Dove, representing God the Holy Spirit, and glue it onto one of the pieces of red construction paper. We ended up adding a few golden rays around the Dove.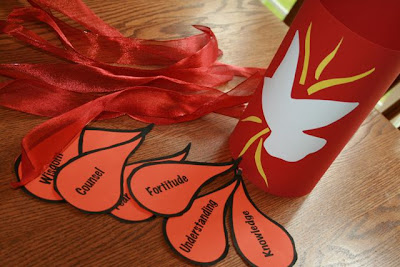 Create a cylinder out of Red Construction paper. We ended up pulling a cylinder shaped box of oatmeal from the cupboard and wrapping the paper around it to create the size we wanted. Then we just stapled the edges together, adding a bit of tape at the top and bottom to make it a little more secure. Then attach a piece of yarn to the inside of the top rim, to use for hanging the windsock.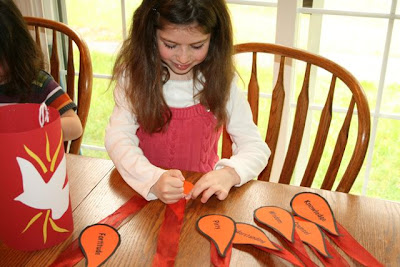 Tape the flames to the bottom of each piece of ribbon, making sure they are secure. Then tape each one to the inside of the bottom rim of the Dove topper.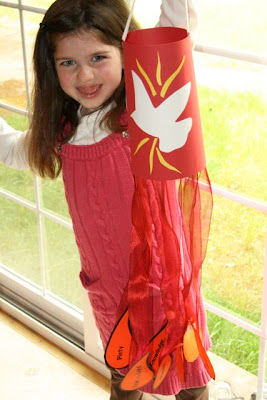 Since it is raining outside, we hung ours above our dinner table, to use as a decoration for our last Good Shepherd's Garden Party this evening! Which means I better get off the computer and back to the kitchen!!
I hope you all have a wonderful Pentecost weekend!