… for Snuggles' 3rd Birthday!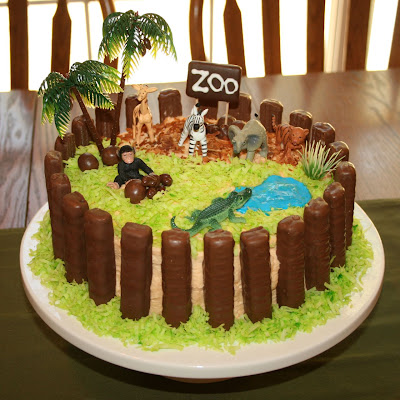 Zoo Cake Supplies:
2 – 9″ round cakes – We made a delicious
Gluten Free Chocolate Cake
!
Shredded Coconut – Some tinted Green and Some Toasted
Blue Gel Icing for Pond
Twix Candy Bars – I bought 6 king sized Twix bars.
1 Keebler Deluxe Graham, White Icing to write Zoo, and two toothpicks
(Poke toothpicks into one side of cookie and stand into cake)
Some Chocolate Covered Raisins and a few Whoppers for "rocks"
Toy Tree and
Baby Zoo Animals
Happy Birthday Snuggles!!