. . . or is it really 33 Weeks and 4 days?!?!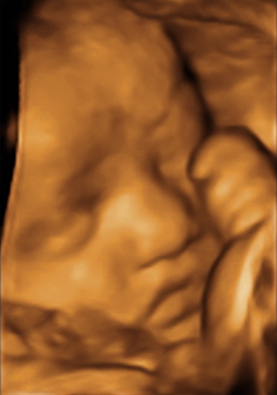 I was blessed with another peek at our little guy this morning, when I went back in for an echocardiogram, as well as to check his weight and positioning.
Before I left for the appointment I told my husband that I was nearly positive that he wasn't breech anymore, just by the way I was feeling and all the extra room I now seem to have, and sure enough he has finally settled head down. Yay!!
His heart also looks perfect, and he is measuring apporximately 4 pounds 11 ounces at the moment, which is about a week bigger than he should be measuring (none of my other children have ever measured big) according to the Jan. 1st due date. Today's estimated due date came up as December 25th once again, which is what it was to begin with…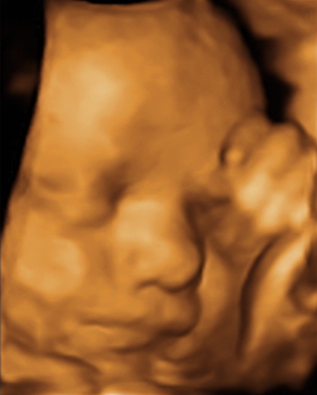 However old he is, he sure is cute
and we can hardly wait to meet him!