Last Christmas A year ago the girls each received gift cards for lunch and an afternoon of pottery painting with their Great Aunt Bridget. It took us nearly a year to finally schedule the date, but it was well worth the wait and they had such a great time!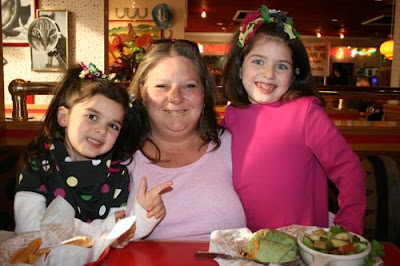 Lunch at Red Robin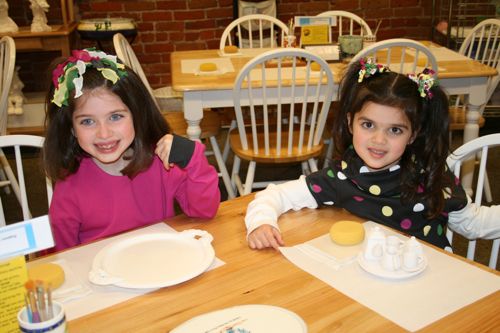 It was so hard deciding what to paint, but Twinkle Toes finally ended up choosing a pretty little platter and Chiquita opted for a darling little tea set.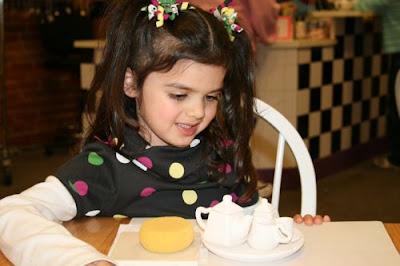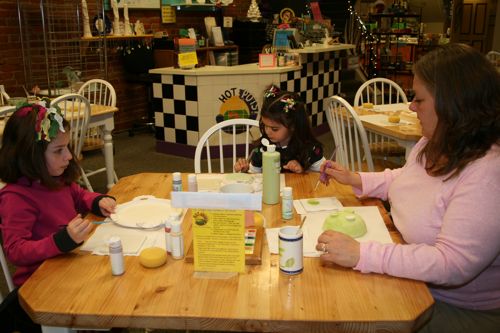 Aunt Bridget painted a cute little bowl to use for Salsa. I so wanted to stay and paint too, but Rose had a doctors appointment (this was just before her last echo) and so we had to leave. . .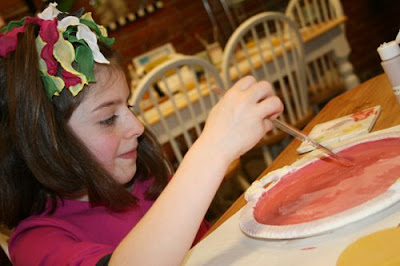 I came back from the doctors to find Twinkle Toes painting her whole platter "salsa red" with a pink border… Interesting!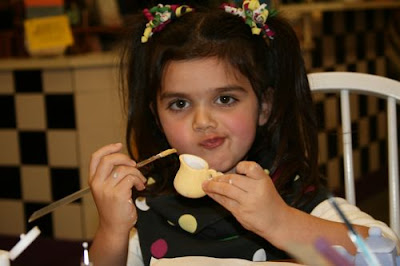 Chiquita was so cute to watch paint and so focused most of the time! 🙂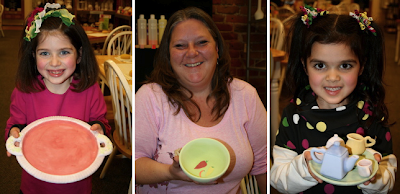 When they were all finished painting, the masterpieces were left to be dipped in a clear glaze and fired in the kilns!
Here are the finished results, which my Aunt dropped off yesterday: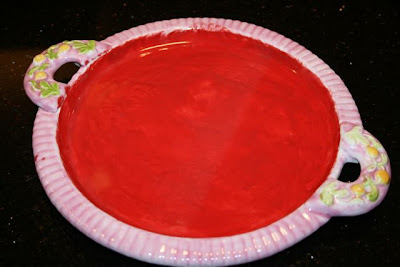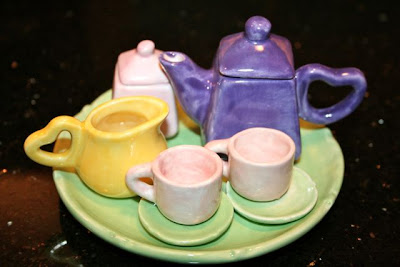 The girls were so excited! Didn't they turn out pretty?!?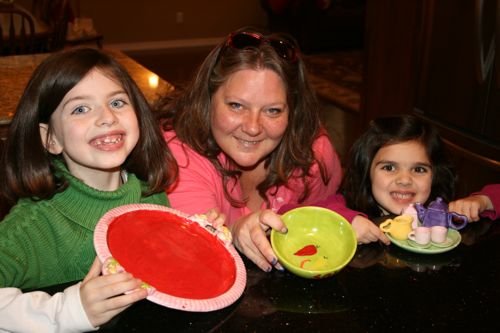 Thank you Aunt Bridget!!