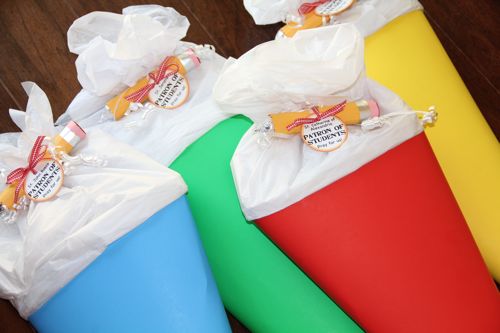 The past couple years I have surprised my kids with Schultütes on their first day of school. Our first day of school is not until September 6th and I usually wait until the night before to make the Schultütes, but since this week is going to be extremely busy, starting with our oldest daughter's birthday party tomorrow followed by a family vacation, and since my original plans for Saturday were cancelled since Hubby was away on a fire assignment (He was sent out this past Wednesday and surprised us by arriving home early last night!!!), I assembled them on Saturday morning and placed them on the school room table. Now, for some reason, my children can hardly wait to start school! 😉
Usually I use wrapping paper to cover our Schultütes, but this year I just purchased colored poster boards from the Dollar Store (2 for $1) and tied a Patron of Students Back-to-School Treat to the top of each. I also made two mini Schultütes out of one additional piece of white cardstock for our two "pre-schoolers."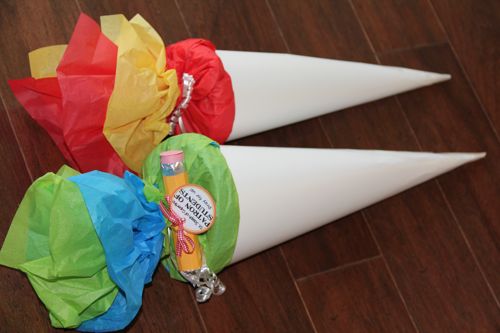 This year I also had fun creating little notes (inspired by a google search) to go along with each of the school supplies and treats Shhhh!!! The contents vary by child, but here's a sneak peek as some of the things that will be found inside:
(Click on pictures to enlarge)
Prang 16 Color Watercolor Set
Erasers
Colored Pencils
Glitter Markers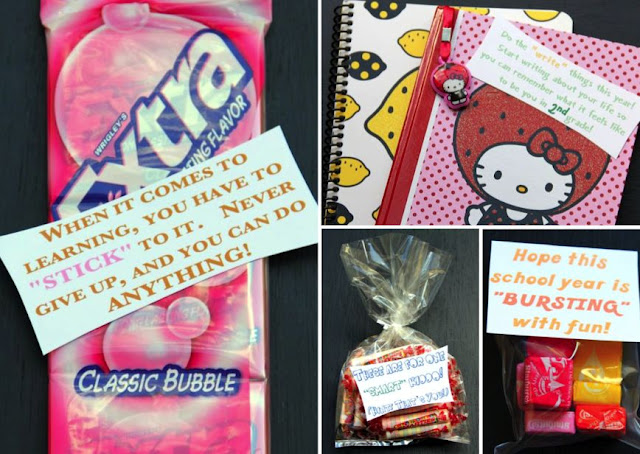 Packs of Gum
Hello Kitty Notebooks and Journals (girls)
Smarties
Starbursts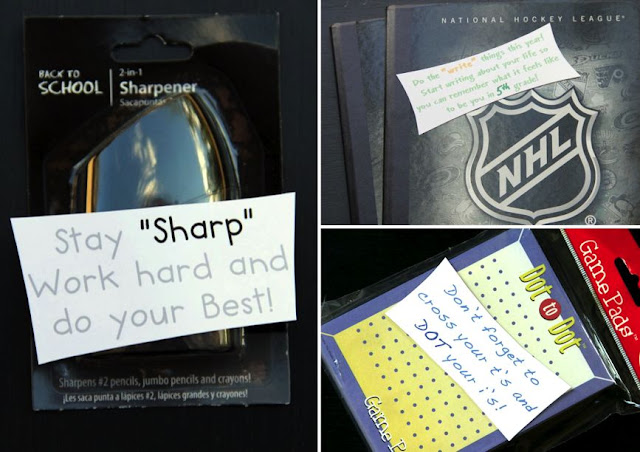 Pencil and Crayon Sharpeners
NHL Composition Notebooks (boys)
Dot to Dot Game Pads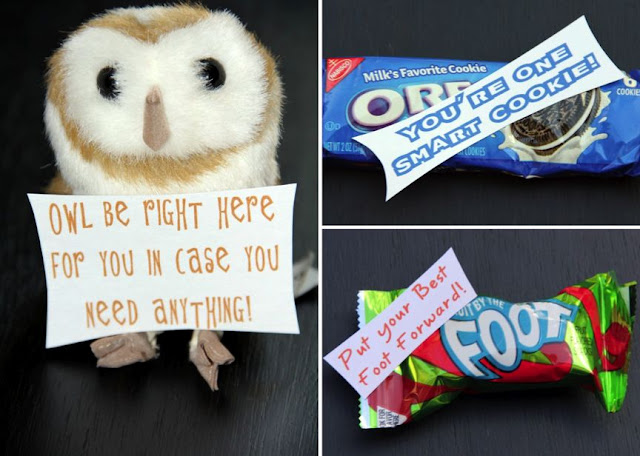 A
Mini Barn Owl Puppet
for Snuggles
Cookies
Fruit by the Foot
I use a combination of these two tutorials, with a couple little modifications of my own:
I can't believe our summer is almost over already!!