Come Holy Spirit, fill the hearts of your faithful and kindle in them the fire of your love. Send forth your Spirit and they shall be created. And You shall renew the face of the earth.
O, God, who by the light of the Holy Spirit, did instruct the hearts of the faithful, grant that by the same Holy Spirit we may be truly wise and ever enjoy His consolations, Through Christ Our Lord, Amen.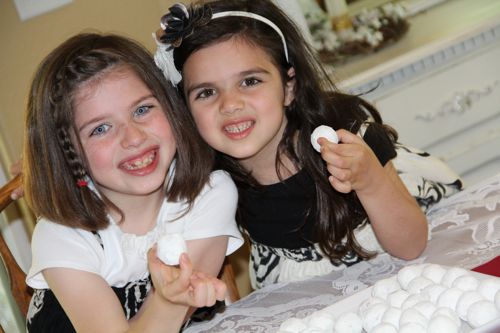 White Powdered Sugar Donuts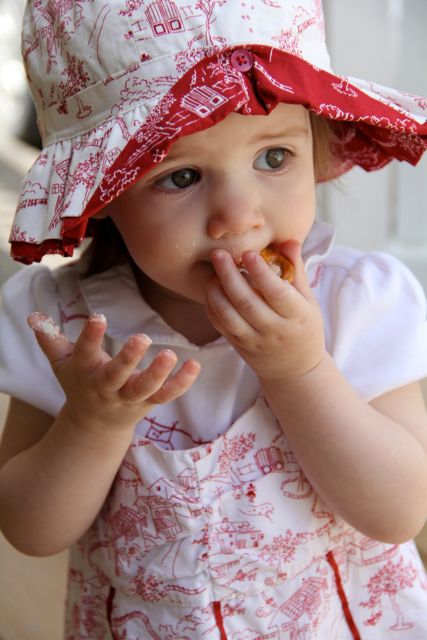 White Chocolate Covered Pretzels, representing the Trinity
~ Pentecost Side Dishes ~
This year our salad included: Kiwi, Red Raspberries, Black Raspberries, Strawberries, Watermelon, Red Grapes, Green Grapes, Cantaloupe, Pineapple, Peaches, Nectarines, and Apricots.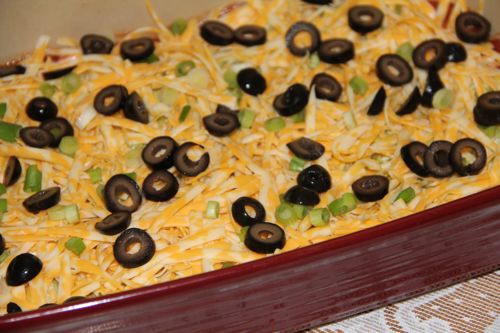 7 Layer Dip in honor of the seven gifts of the Holy Spirit
Beans, Salsa, Sour Cream, Guacamole, Cheese, Green Onions & Olives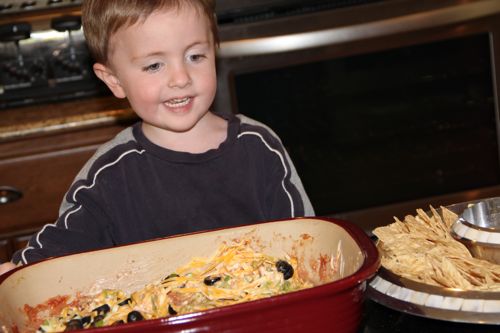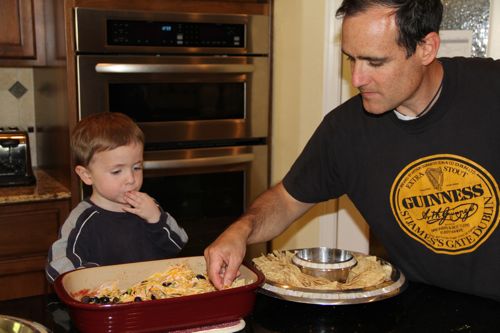 These both were perfect for with our BBQ'd Hamburgers and Hot Dogs.
~ Our Cake for Pentecost ~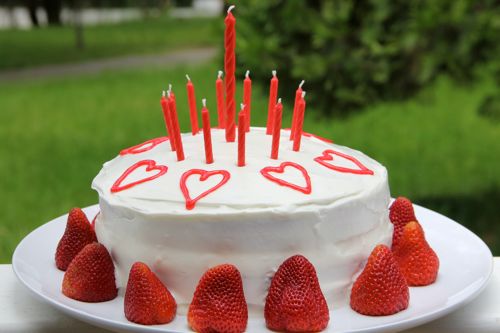 Our annual Pentecost Cake is always topped with 13 candles, representing Christ our Light and the 12 Apostles and their tongues of fire, and Seven Red Hearts, representing the 7 Gifts of the Holy Spirit. It is also surrounded by 12 strawberries, representing the 12 Fruits of the Holy Spirit.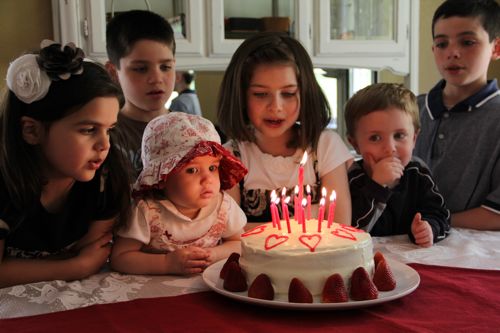 After singing
Happy Birthday to the Church
, the kids blew out the candles with a "
mighty wind
."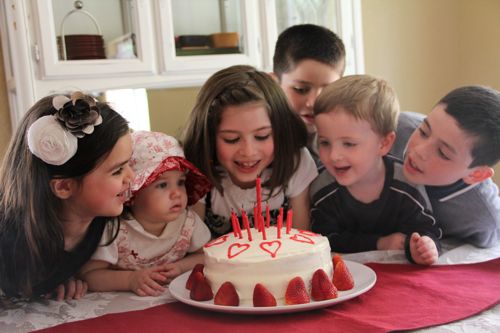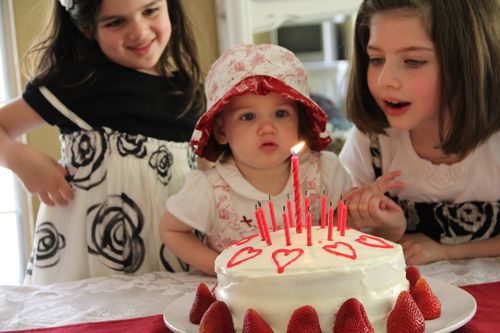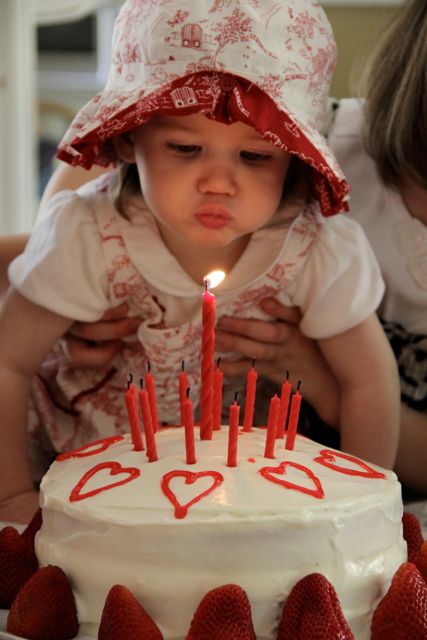 Unlike
last year
, our little Rose was
very
interested in creating the
mighty wind
herself this year!