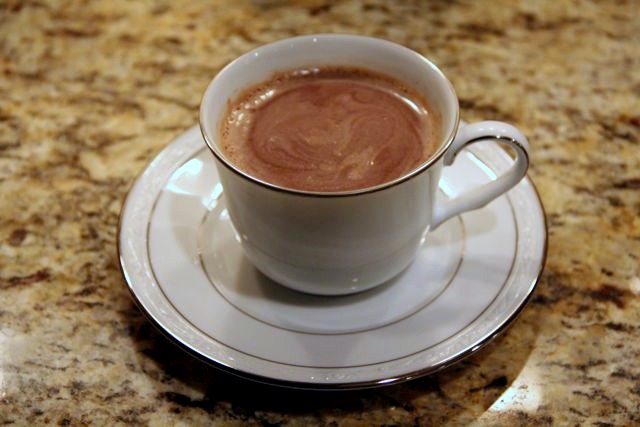 Over the years it has become our family tradition to head outside just before bedtime on Columbus day to do a little stargazing while drinking some homemade Spanish Hot Chocolate.
"The Spanish are known to be locos for chocolate, since they "discovered" it in the New World 500 years ago. As in centuries past, today the Spanish drink rich hot chocolate for breakfast, so thick that you can stand a churro in it! If the only hot cocoa you've ever had is the kind made with powdered envelopes of mix and hot water, you won't recognize this incredibly rich and flavorful drink. In fact, once you try the Spanish version of hot chocolate, you might be hooked!" ~ About.com
Our recipe isn't quite that thick, but it is still amazingly delicious:
Chocolate Caliente
Spanish Hot Chocolate
Ingredients:
4 cups whole milk
6 ounces baking chocolate
1/2 cup sugar
1 tsp. cornstarch
Directions:
Pour the milk into a saucepan and add the cornstarch, whisk to dissolve. Heat the milk on medium heat just until it boils, then remove from heat. Add the chocolate immediately and begin stirring until the chocolate is completely melted.
Note: If the milk cools off too fast, place the pan back on the stove on low heat to melt the chocolate.
Add the sugar into the chocolate milk mixture and stir until thoroughly dissolved. Taste the hot chocolate for sweetness and add more sugar if necessary.
Note: Another option is to use milk chocolate instead of the baking chocolate and sugar. It is delicious both ways!
Place the pan back on the stove on medium low heat, stirring slowly, but constantly. As soon as you see it thicken, remove the pan from the heat so the cornstarch will not thin. Ladle immediately into cups and serve piping hot.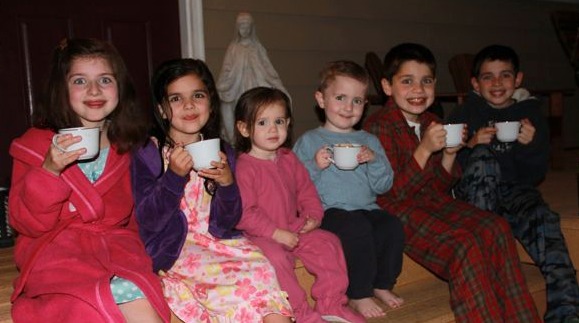 Happy Columbus Day!