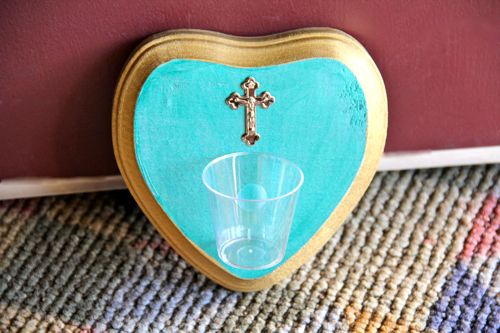 For our 2nd Meeting the year, as we work our way through Wreath IV of the
Little Flowers Girls' Club
, we will be making Holy Water Fonts since the Member's Guide lists the symbol for this meeting as being "Water." I choose to make ours Heart Shape in honor of St. Catherine of Alexandria, the saint we will be studying for this meeting as well! The jewel for this month is the Emerald, and so I also picked up some Emerald colored paint, but I will give the girls a variety of colors to choose from when they paint their own.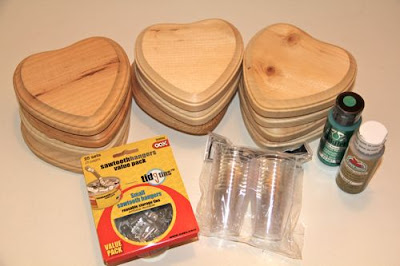 St. Catherine of Alexandria
Holy Water Fonts
Supplies:
Wooden Plaques (these were $1.00 each at Michaels)
Sawtooth Hangers or Ribbon
Plastic cups (from the Dollar Store)
Hot Glue
Paint and Paintbrushes
Crucifix (or other religious items to decorate the Holy Water Font)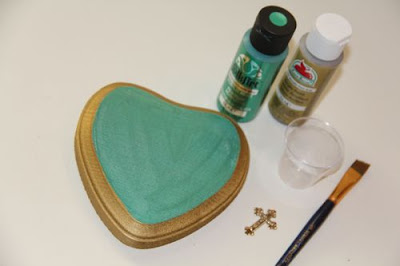 Directions:
Paint Wooden Plaque. Let dry.
Attach Sawtooth Hanger.
Another option that would be really pretty would be to glue ribbon to the back, creating a loop to hang the font from on the wall.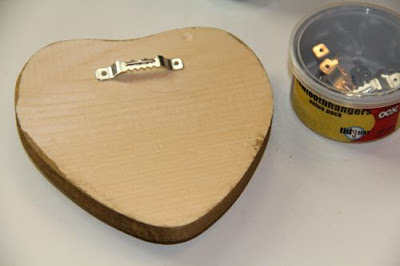 Applying a dab of hot glue, attach plastic cup.
Decorate with Crucifix or other religious objects.
By Thy Precious Blood and by this Holy Water, cleanse me from my sins, O Lord.