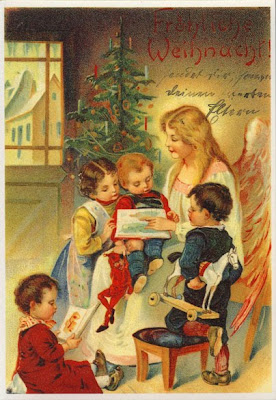 There are so many wonderful Advent and Christmas books available for children. Every year I think "How can I possibly find more to add to our collection?" and every year I have no problem whatsoever, and usually end up with an ever growing wish list for the next year!
As Charlotte and I were discussing our Christmas Books, she asked me to host a link-up here so that we can all share our favorites in one place! Won't you please join us?
I've already posted our Advent and Christmas Booklist for this year, along with the new books that we'll be adding to our collection on the feast of St. Nicholas, but now I'd love to hear all about your family favorites and discover some new treasures. As Cay Gibson says in Christmas Mosaic, An Illustrated Book Study for Advent and Christmas, "This booklist is as endless as the possibilities for Christmas Tree Decoration."
Please add a link to your blog post below, or feel free to leave your favorites in the comment box. Be sure to share the link to this post so that everyone can find the link-up.