… and we are celebrating the feast of St. Francis a couple days late!
The past few days were pretty rough… You know it's bad when your husband wakes you up in the middle of the night, offering you pain medicine, since you are crying in your sleep. I found out on Tuesday that, in addition to some varicose vein issues, I do/did have an infection as well, which was causing a great deal of the pain. Last night I was finally able to get a little sleep and I am starting to feel much better! Thanks be to God, and thank goodness for antibiotics and baby belly bands! I don't know how much more I could have taken.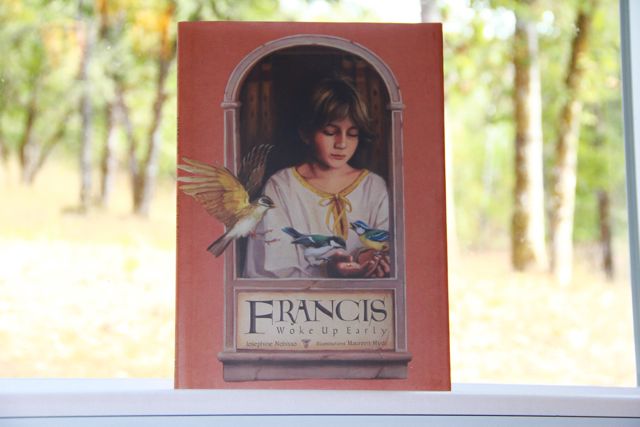 Now that I am feeling so much better, my kids asked if we could still complete our plans for the Feast of St. Francis, which was this past Tuesday, October 4th. I usually avoid celebrating feast days early or late, but in this case I thought it would be perfectly justified. So, I pulled out the new picture book I had ordered, the coloring pages I had printed, and quickly made up a plate of Wolf Paw Cookies for our afternoon read aloud and snack.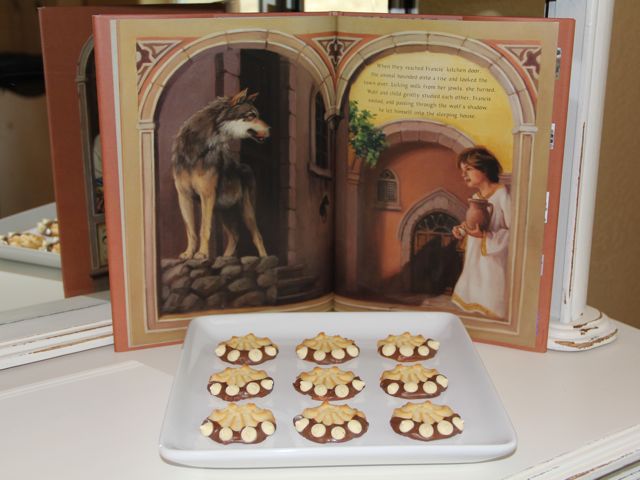 Our new book about St. Francis, titled Francis Woke Up Early, was just released. Since it was written by the same author as a couple of our other favorite books, The Weight of a Mass: A Tale of Faith and Take It to the Queen: A Tale of Hope, I didn't hesitate to add it to our ever growing collection of books on St. Francis. Sure enough, we all enjoyed this new book very much, and my children loved that, unlike our other books about St. Francis, this one is focused on his childhood, and is the tale of a possible, though imaginary, outing Francis took early one morning.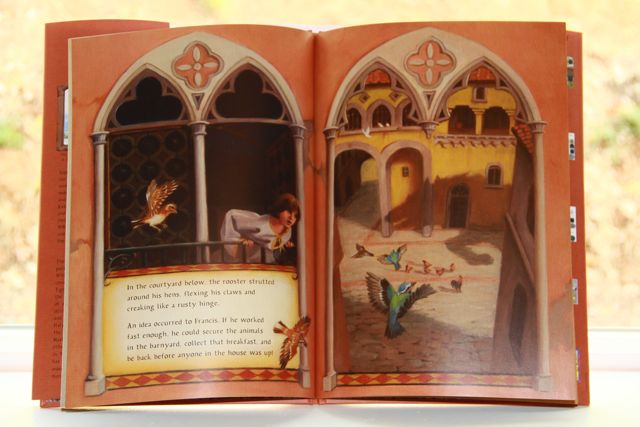 While I read the story, everyone worked on the coloring page of their choice, other than Rascal, who wanted to come up with his own illustration.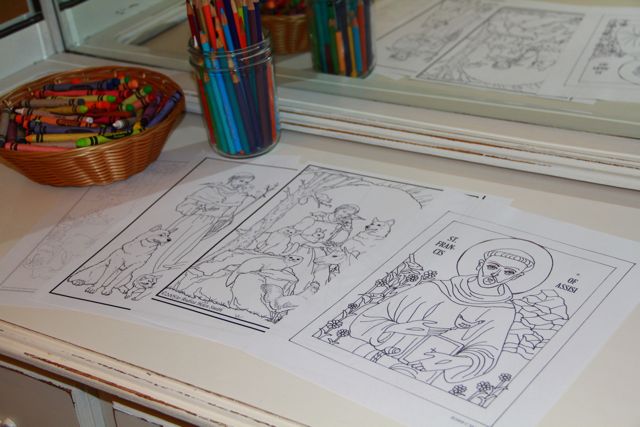 Coloring Pages:
Now it is "quiet time" and I am off to try and take a short little nap with Rose. Before I go, could I ask you all to say a little prayer for the health and recovery of
our dear little Godson
, who was admitted into the hospital yesterday?
Thank you!
St. Francis of Assisi,
Pray for us!