The Good Shepherd's Pasture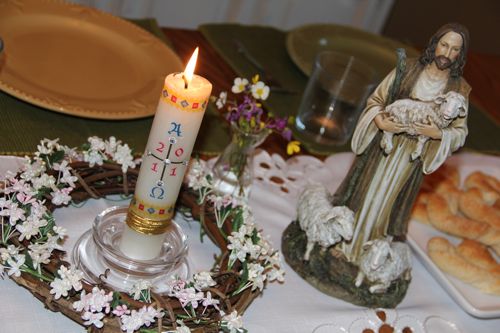 When Israel fled from Egypt's hand, the seas split wide to form dry land,
the mountains leapt like ewes and rams, the hillsides skipped like playful lambs.
What makes you leap, O hill and sea? Why, Jordan, do you turn and flee?
O, tremble, earth, your Lord is come to lead all people safely home.
Once again, we are celebrating the 50 days of Easter with the Garden of the Good Shepherd
! Our Garden Party for this first week, based on the theme "The Good Shepherd's Pasture," ended up being a late dinner on Saturday night, after spending the day (very appropriately) looking for supplies to build a fence (to keep the deer out) for our very first vegetable garden! With my limited time, I did make a few modifications to the menu this year. Here are a few pictures from our party:
~ Mini Shepherd Pies ~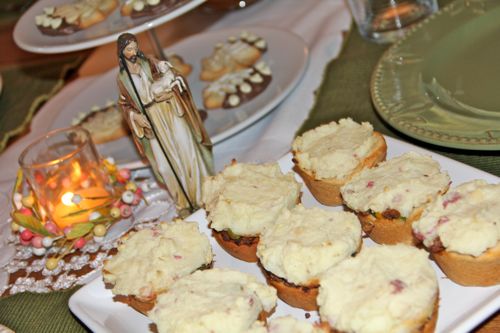 This year I made a double batch, and we had plenty!
~ Shepherd's Crooks ~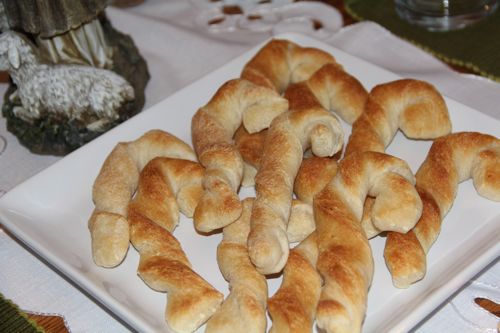 ~ The Sheepfold and the Ewe & Ram Cookies ~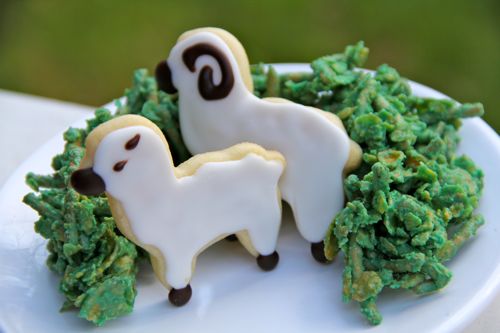 We had lots of cake this past week, leftover from Easter Sunday, so we opted to make a Sheepfold
(with the leftover ingredients from our Bird's Nest Cookies)
and Ewe & Ram Cookies
(using the cookie cutter from our
Nativity Cookie Cutter Set
)
. We actually made them on Friday
(after decorating the crown cookies)
, so this really simplified things on Saturday evening! I don't think I would have had the time to make them otherwise.
~ Graham Cracker Gates ~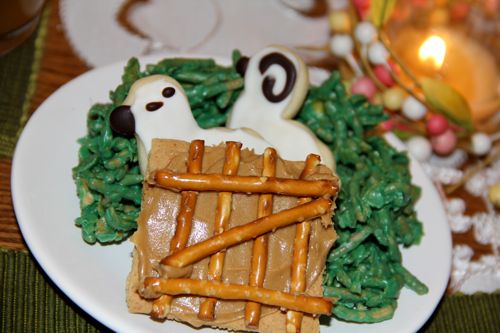 While I was busy preparing the Shepherd's Pies, the kids assembled the Graham Cracker Gates.
~ Lamb's Wool ~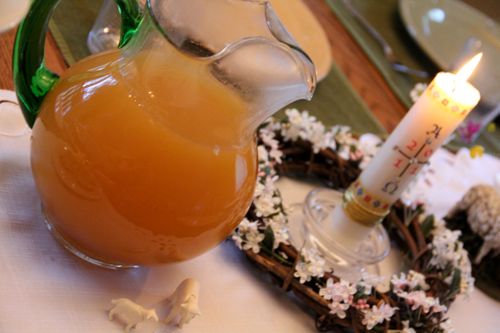 I had a slight problem with our Lamb's Wool Punch "Tea" this year. I didn't have time to make it earlier in the day, allowing it to Chill, and apparently it hadn't cooled enough before I poured it into my Glass pitcher. . . resulting in a nice crack. Ooops!!! 🙁 I guess I need to start looking for a new pitcher!
~ Wolf Paw Cookies ~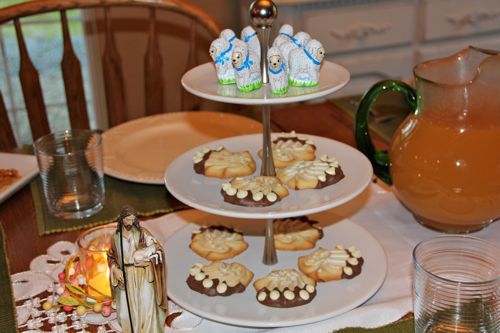 Like last year, Captain assembled the Wolf Paws!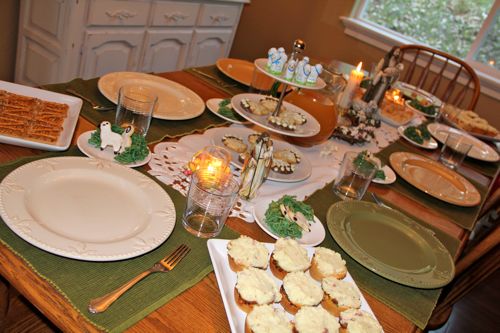 I must admit that had I not had the help of my older children, I highly doubt that our first Garden Party would have happened this year. I've been feeling pretty tired lately… But they just love them so much, and they were all more than willing to help however they could. 🙂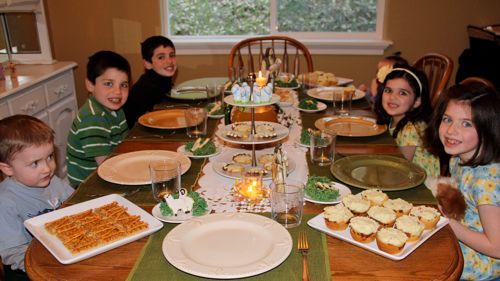 We are all looking forward to next week's Garden Party:
Don't forget to head over to
Catholic Cuisine
to share pictures from your party!