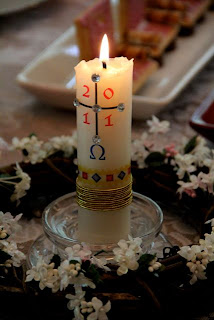 This evening we had our sixth Good Shepherd's Garden Party! I can hardly believe that the Easter Season has gone by so quickly, and next week we will be celebrating Pentecost!
I am going to try and put this post together quickly, since we rented a family movie
to watch followed by another
movie
for just Hubby and I. I love movie nights!!
I think that this is the first week this year that I actually stuck with the menu for the Garden Party, without making any modifications! However, I did add a main dish to go along with all the goodies. Here are a few pictures from this week's Garden Party:
~ The City Gates ~
~ The Temple ~


~ The Thrones ~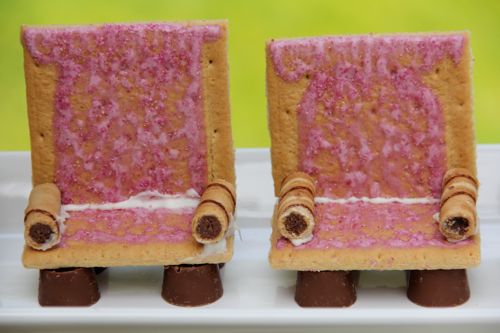 Edible Thrones
I happened to have some Rolos, so I used them for the legs on our thrones this year. Super easy!
~ The Bride and The Groom ~
~ The Crown ~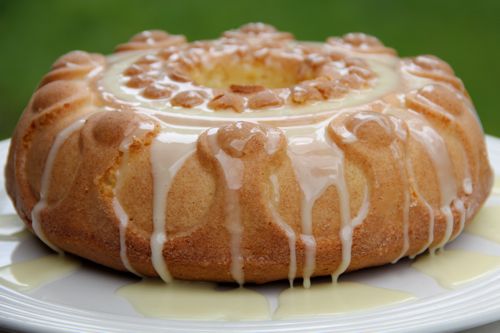 Crown Cake
Fresh Orange Cake with Orange Glaze (recipes found in The Cake Mix Doctor
) baked in my Pampered Chef Silicone Crown Cake Pan
~ Hallelujah! ~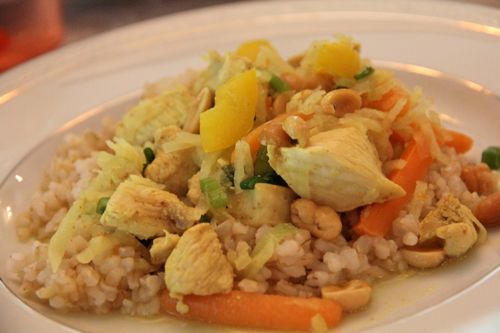 "Hallelujah!" I did make something healthy to go along with this Garden Party!
I've been wanting to make Charlotte's Jicama Chicken, ever since she
posted a link
to
the recipe
earlier this week. It was so worth the effort! At her suggestion I did add carrots to the recipe, and I also used yellow bell pepper instead of red, since that was what I had in the fridge. Everyone loved it!
I hope you enjoy this last week of the Easter season!