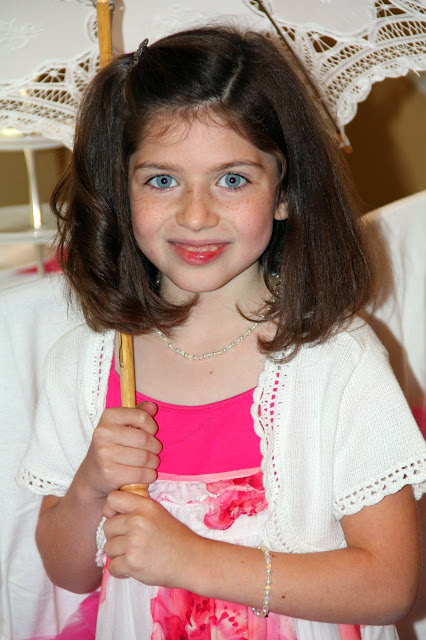 I only have a moment, as I still have quite a bit to prepare as we get ready to welcome a whole bunch of little girls for an afternoon Tea Party, but I wanted to pop in here real quick to post a picture of our
beautiful birthday girl!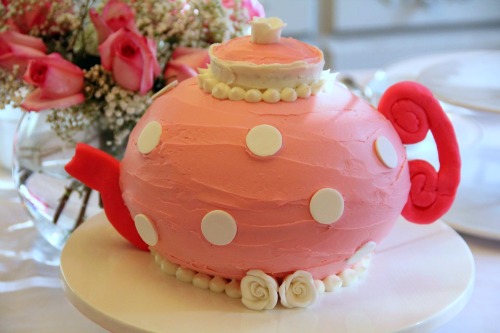 Also, here is a sneak peek at her requested 3-D "Tea Pot" Birthday Cake… The thought and anticipation of trying to make this cake was actually giving me nightmares! However, last night – after it was completed, and safely tucked away in the fridge – I slept well. I was so pleased (Perhaps because I had such low expectations!) with how pretty it turned out!!!
Happy 8th Birthday,
Twinkle Toes!!