Rejoice with Jerusalem and be glad for her, all you who love her…
This Sunday is traditionally called Lætare Sunday from the opening words of the Entrance Antiphon. Today the strictness of the Lenten liturgy is interrupted with words that speak to us of joy!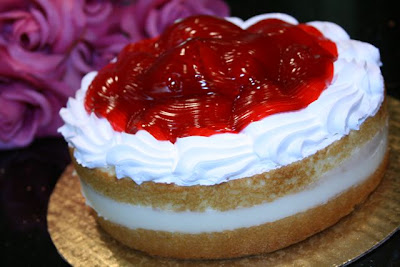 After dinner we will be enJOYing a Strawberry Boston Cream Cake that we picked up on the way home from Mass. However, if I had seen Charlotte's post earlier, I would have opted for Laetare Sundaes! We might just have to make some to go along with the cake. I also better call up a couple of my siblings to see if anyone wants to stop by. . . We opted for a small cake, but I want to make sure we don't end up with any leftovers! 🙂
I pray that you are all filled with JOY on this beautiful Lætare Sunday!