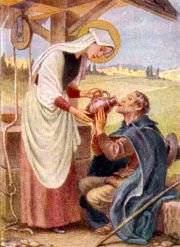 On the last Friday of February we had our 4th Little Flowers Girls' Club meeting for Wreath III. I was so busy preparing for the upcoming birthday party we were hosting, that I never did get around to posting any of the pictures from our meeting! It was based on the virtue of Orderliness and St. Zita, and we were so blessed to have one of our dear local priests come and give the talk to the girls. Father was able to stay afterwards to visit that night, have dinner with our family, and learn how to play our favorite board game
!
Here is a quick overview of our meeting:
~ Coloring Pages ~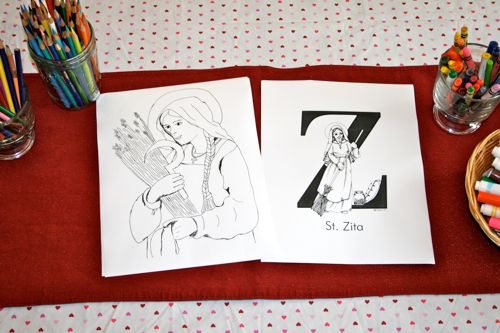 The girls had a couple options for coloring pages:
Orderliness Memory Verse Copywork (created with
Startwrite
)
~ Notebook Pages ~
We read the story of St. Zita from the Teacher/Member Guides and Amy also read some of The Saint Maid of Lucca from Legends and Stories of Italy
to the girls as well. (This lovely story was written in 1909 by Amy Steedman and you can actually read/print out a copy online.) Then the girls put together their scrapbook/notebook pages, I used the memory verse for Orderliness, a couple quotes from the Bible, an image of St. Zita, and a couple images of cranberries. You can download my document here.
Here is a picture of the sample page I created: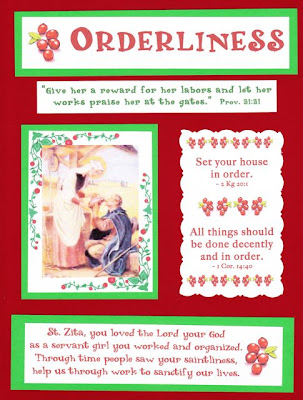 Here are the girl's completed pages for "Orderliness":
~ Craft :: Adding to our Wreath III Virtues Apron ~
FOR INITIATIVE:
IRON or SEW ON A RECIPE CARD WITH A FAVORITE RECIPE :: Initiative – enterprise: readiness to embark on bold new ventures, first step: the first of a series of actions
For this meeting the girls focused on organizing their notebooks, if needed, and adding to their Wreath III Virtues Apron. We ran out of time at our last meeting to add anything for the virtue of Initiative, so they all made Shrinky Dink
Recipe Card Buttons, so they can "take the initiative" and prepare a snack sometime at home. Here is the document that ELM created for our group (each 8×10 sheet can make four recipe cards).

The girls each colored in the Black-Eyed Susan, the flower for initiative. Then, after cutting them out, and punching a couple holes in each corner, we placed them in the oven according to the directions. We thought we had some major fails, but after returning our "destroyed" recipe cards, and flattening them with a metal spatula as they re-melted, they actually ended up turning out!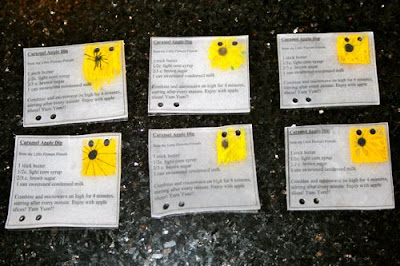 Each of the girls will (hopefully) take the initiative and sew the recipe cards onto their aprons at home.
FOR ORDERLINESS:
FOLD UP BOTTOM OF APRON TO FORM A POCKET :: Orderliness – the quality of appreciating method and system, a condition of regular or proper arrangement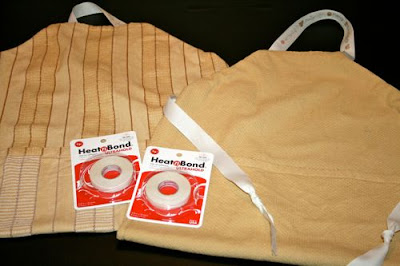 To create the pocket, fold up the sides of the apron and secure with Iron-On Adhesive. For two pockets, you can also add a strip of adhesive in the center of the apron as well.
It was such a blessing to have Father come and give a talk to the girls! They all loved listening to him, and even the boys (my oldest two, and ELM's oldest) also listened in to his great talk.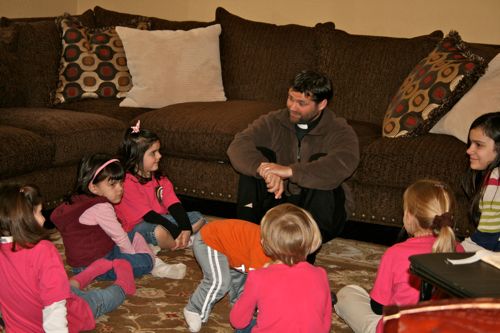 Father spoke to the children about St. Martha, St. Benedict and the Rule he wrote for his order, and Self Discipline. He also said that we must still be charitable. For example, we can't refuse to help another out of a desire to be orderly all of the time. He quoted St. Martin de Porres, who valued charity more than any other virtue in the religious life and never refused to help another, who said concerning a very dirty poor man to whom he had given his bed:
"Compassion is preferable to cleanliness: with a little bit of soap I can clean my bed, but think of the flood of tears I would require to clean from my soul the stain that harshness against this unfortunate would leave."
Father also spoke about how the virtue of Orderliness leads to Beauty and Peacefulness in our homes. And that through setting our homes in order, and prioritizing the most important things in our lives, we can live life with purpose and meaning. Overall it was so inspiring, and not just for the children!
~ Snack Time ~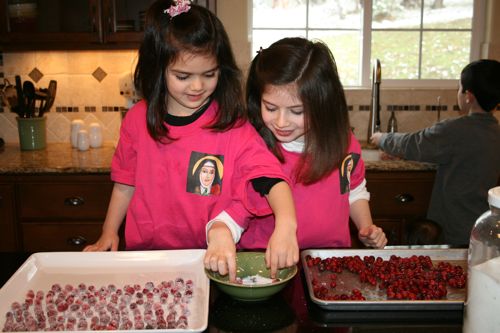 Since the "flower" for this virtue was cranberry – "a working flower" – the girls helped me make
Sugared Cranberries
, to decorate our Cranberry Muffins.

Do you have any idea how hard it is to find fresh, or even frozen, cranberries this time of year?! After calling almost every store in a 30 mile radius, I was able to find some frozen cranberries. They were fun to make, but next time I think we will just stick with a bag of Crasins!
Hint: If you decide to make your own "superfine sugar" with a vitamix, only blend it for a second, or you will end up with powdered sugar! 😉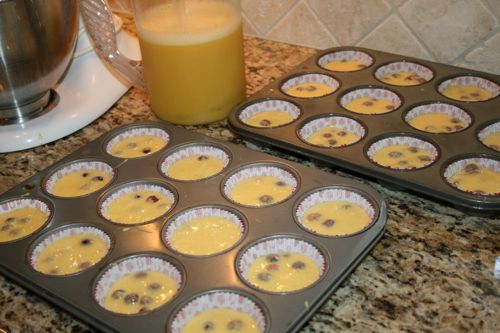 To make our Cranberry Muffins, I used a package of Yellow Cake Mix, replacing the water with Orange Juice and added 1 cup of frozen cranberries and 1 cup of white chocolate chips.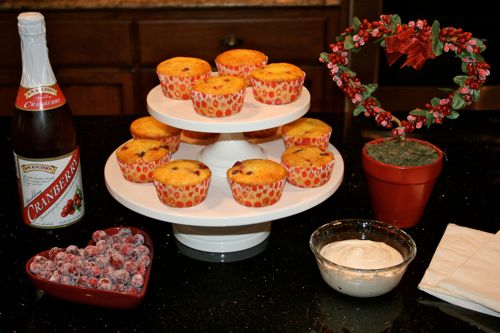 We topped them with some Cream Cheese Frosting and the Sugared Cranberries, and served them with some Sparkling Cranberry Juice.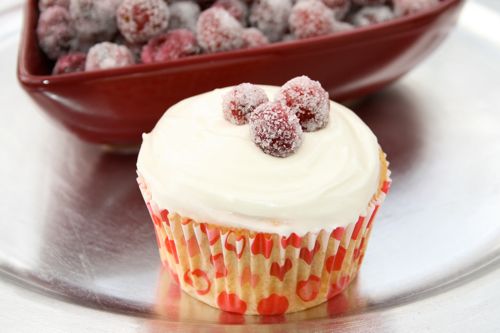 St. Zita you loved the Lord your God as a servant girl you worked and organized. Through time people saw your saintliness, help us through work to sanctify our lives.
St. Therese, the Little Flower, pray for us!