On Holy Saturday the girls really enjoyed making Chocolate Nests, like they had done
last year
.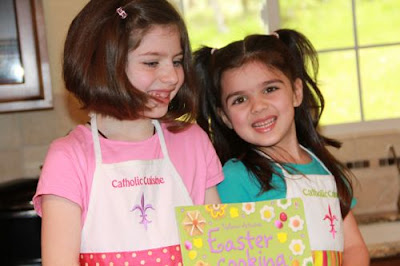 Easter was SO close, and the excitement was building quickly!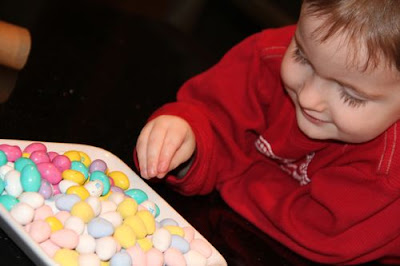 Uh oh! "Don't touch!! It's not Easter yet!"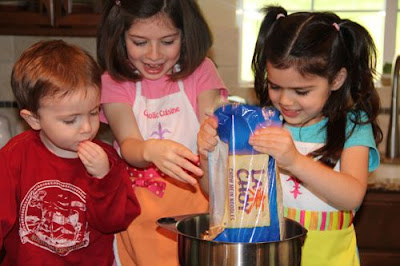 Oooh! Snuggles snuck a stray Chow Mein noodle. . .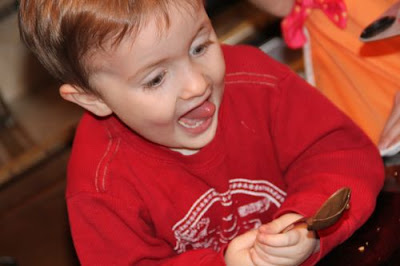 … and was a little too happy to "Hold the Spoon" for a minute!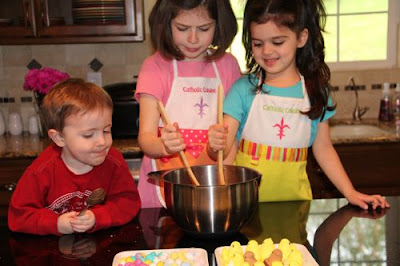 Just look at him licking his little lips, while looking at that spoon covered in chocolate! Way too tempting… The torture!
The girls had so much fun working in the kitchen…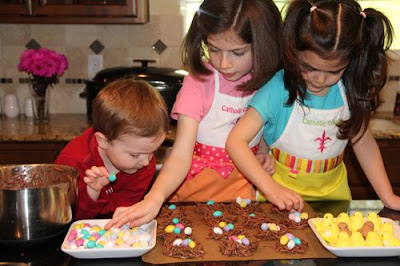 … and they didn't mind having a "helper!"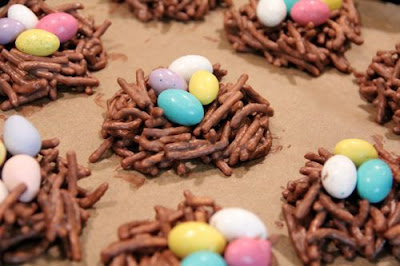 After we finished making the
Chocolate Nests
, we went on to make a new variation of Bird's Nest Cookies. I posted the recipe, and even more pictures, over at
Catholic Cuisine
!