I punched a small hole into each corner, running white/silver ribbon through each card.
Originally I had wanted to order Goblets from Oriental Trading, but due to the cost I decided to try and make our own. I found some plastic wine glasses at the dollar store, and purchased some acrylic gemstones.
I decided to have each of the kids decorate their own Goblet during the party as a fun activity. They loved it!
In the end I think they turned out cuter than the other option, and so much less expensive!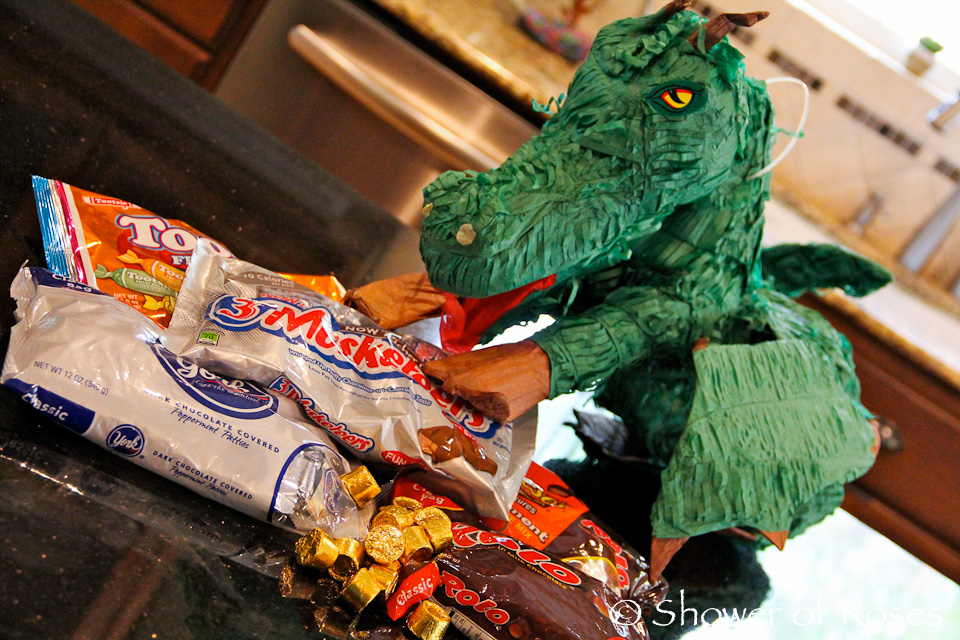 A couple days before the birthday, I stopped by a local party shop (for some plastic cocktail swords) and found this cute dragon pinata
at an affordable price. I had to get him!
We went to the store and I let the boys choose "Medieval Themed" candy! We decided on the following:
This was a special treat, and the children all had so much fun with the pinata!