Outside my window… It has been rainy lately, and we keep hoping that summer will return. In the meantime we have been enjoying the baby deer that have been visiting each day. They are so cute!!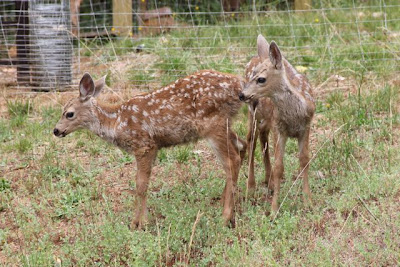 I am thinking… about our curriculum for next year. So many decisions… However, I think I have it almost finalized. I spent most of the weekend working on creating plans and book lists for an American History course next year. It's all starting to come together and looks like it will be a fun year!
I am thankful… that God always provides, even through the most random places! Thank you to all of you that ordered books from my recent used book sale. I still have two more packages to mail tomorrow morning, and then I will be caught up. I've been slowly filling another box with books we are no longer using and thought, if anyone else is interested, I'd host a "Book Sale Blog Hop" link-up here at Shower of Roses. I'm thinking the 1st of August might work out well, giving us all about 2 weeks to go through our bookshelves and put the posts together. . . Is anyone interested?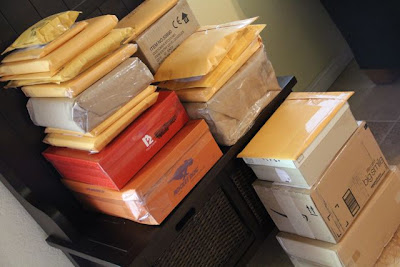 From the kitchen… The smell of homemade Spaghetti Sauce is starting to take over the house as it simmers on the stove. I also have some Rolls ready to go in the over and a Green Salad in the fridge. Dinner will be ready soon!
Learning all the time… Last night I heard my husband tell the big kids to all get a book and sit down and read for a little while. They weren't the only ones that listened to their Daddy!
Living the Liturgical Year at Home… We celebrated the feast of Our Lady of Mount Carmel this past weekend, and this week my children are attending VBS each day, for the first time locally. I am looking forward to using the few hours each morning to organize and finish planning for the upcoming school year – that is, if I can get use to having just the babies at home! 😉
I am creating… a plan for Captain's 11th birthday this Wednesday! Between Vacation Bible School, followed immediately by a funeral at which the boys will be serving, it is going to be a very busy day! I am hoping to be able to get most of the preparations done by tomorrow, which means I had better get started!
I am wearing… some black knit fold over maternity pants and a long sleeve Reebok Maternity T Shirt. I'm hoping to find a little time to exercise this evening. Once again it has been way too long…
I am reading… The Brides of Montclair
… Again. I remember saving up to purchase these books (along with the Love Comes Softly Series) from a Christian bookstore, one at a time, as a teenager and I still enjoy reading them.
Pondering these words… written by Louisa May Alcott:
"Have regular hours for work and play; make each day both useful and pleasant, and prove that you understand the worth of time by employing it well. Then youth will be delightful, old age will bring few regrets, and life will become a beautiful success."
Noticing that… I have once again fallen dreadfully behind with answering emails.
Towards personal care… It's hard to believe that I am already 16 weeks pregnant! I've just recently started feeling the little one moving around, and I am not feeling nearly as sick as I was. Heartburn seems to have replaced the morning sickness, but at least it is a little easier to control. 🙂
Around the house… I came home today with a box filled with beautiful treasures from a dear friend from Church. I am enjoying finding places to display them in our home! Here are pictures of a few of them:
Aren't they just gorgeous?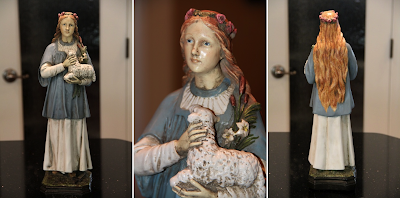 This lovely statue of St. Agnes was hand cast from a Classic Catholic Mould and hand painted in the Italian Renaissance style by a local artist!
I am hoping… that I have a chance to spend a little more time with my sister JoAnn while she is in town. The summer is going by way too quickly, and pretty soon she will be flying off to Rome for the next semester!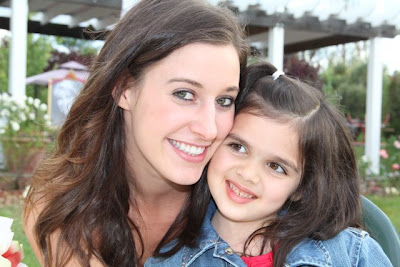 I am praying… for the soul of my Great Uncle Philip (my Dad's uncle) who passed away on Friday. May he rest in peace!
One of my favorite things… My iSi Easy Whip, 1-Pint, White, Cream Whipper! How did I live so long without knowing this amazing little gadget exists?!? My friend Jamie (our contractor's wife) introduced me to it, and I knew I just had to have one. All you do is fill it with a pint of heavy whipping cream, add some sweetener (we have been having fun trying out some of the flavored Stevia drops – my kids LOVED the chocolate!), attach a cream charger for a minute, and then shake 4-5 times. It's so quick and easy, and you just can't beat the wonderful fresh whip cream it makes!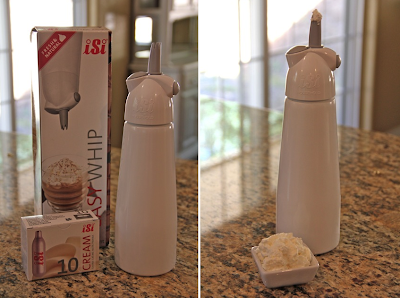 A few plans for the rest of the week:
Vacation Bible School Every Mon-Fri
Funeral Mass on Wednesday
Celebrate Captain's 11th Birthday
Continue sorting through clothing and bookshelves/organizing bedrooms
A Picture thought I am sharing: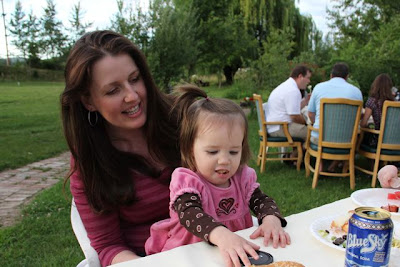 A precious moment with my baby babies!
*just ignore Rose's mouthful of food! 😉