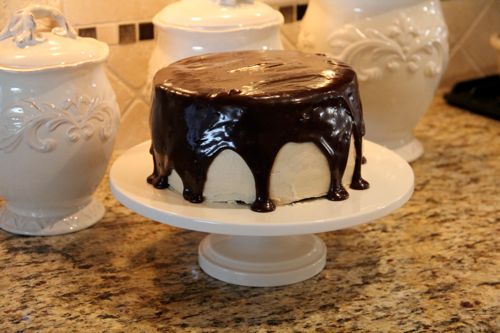 I have been looking for any excuse to make this cake! With my brother-in-law visiting (who we haven't seen since his Ordination and First Masses, over three years ago), and two other dear local priests joining us for dinner (one of who is celebrating his birthday tomorrow!!) I decided we had the perfect reason! Oh, and it was a HIT! Even my husband, who doesn't really care for peanut butter, loved the cake!!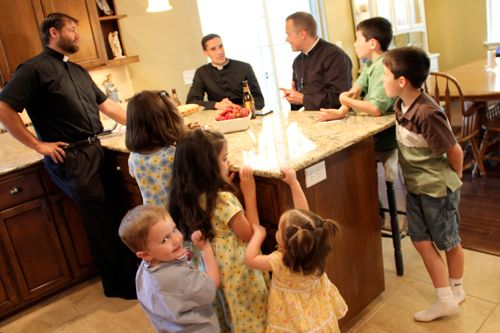 Of course, I just had to top it with 33 candles for Father…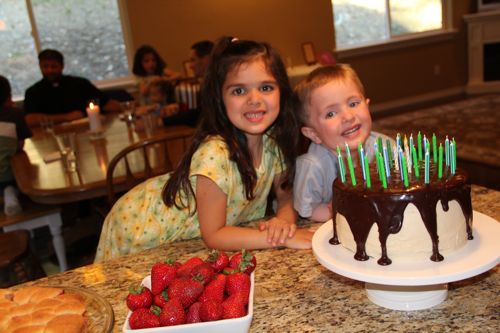 Thirty-three is such a great age, isn't it?! 😉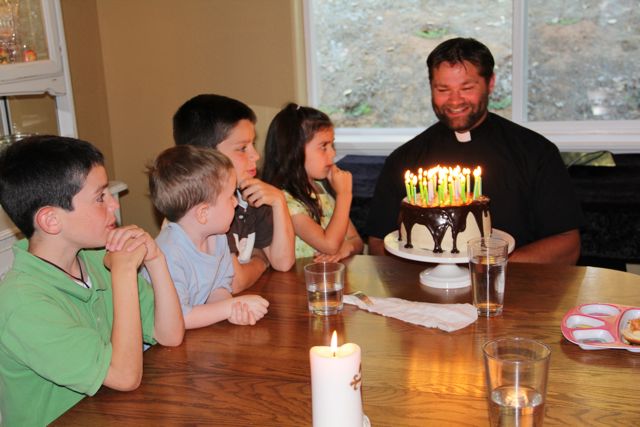 Happy Birthday Father!!
P.S. If it has been extra quiet around here, now you know why… We have been really enjoying our company, the extra blessing of daily Mass at our home, and not to mention we've had daily swimming lessons the past two weeks! It has left very little time for anything else. I hope you are all having a wonderful week!