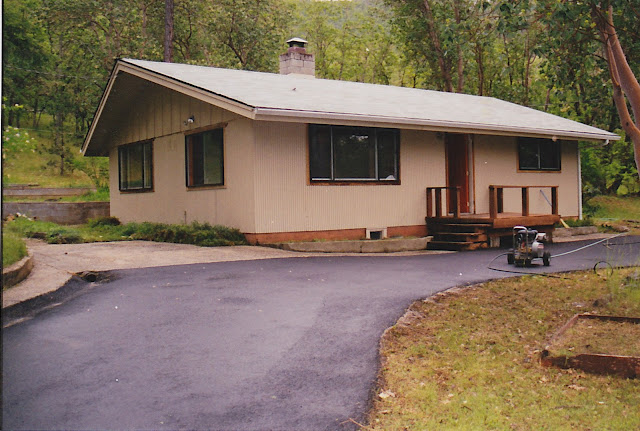 I have a few extra minutes this afternoon and thought it would be fun to share a picture of what our home looked like when we first moved in nearly 11 years ago! I remember the day my Dad called asking if we wanted to come and look at a "little house with so much potential" where he was doing some electrical work. The sweet old woman who owned the home was planning on putting it up for sale so she could go and live with her daughter.
Other than the paved driveway, I don't see anything in this picture that hasn't been changed. The retaining walls behind the house are gone… In fact, that is where the kitchen, dining room, and family room are now! All that dirt got moved around to the side, creating a level play area for our children. The chimney is now covered with stone. The little "deck," orange front door, windows, siding, roof, etc, have all been replaced. Not to mention it has nearly tripled in size.
Thankfully our little home has grown with our family, because I just can't imagine trying to fit all eight of us into the little two bedroom house that used to be here. Deo Gratias!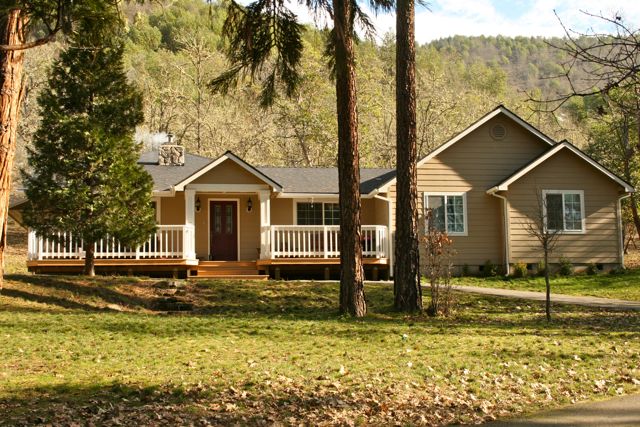 "When it comes to life the critical thing is whether you take things for granted or take them with gratitude." ~ G.K. Chesterton