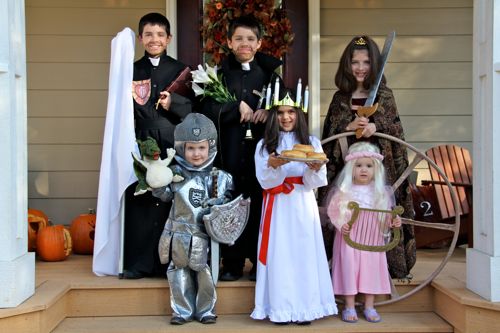 I had hoped to post these pictures yesterday, but our internet ended up being down, and then all the phone lines in our town and the next town over stopped working as well! It was so strange to not having a working phone-lines (most cell phones wouldn't even work, including my own) and I wasn't able to check out my library books, had to pay cash for a prescription, and even the banks had limited services available! Late last night the fiber optic cable at the phone company was repaired, and then sometime this afternoon our internet started working again! Yay!! The good thing is that it forced me to rest in my free time yesterday and go to bed early last night, since we were all up very late on Monday night for our party, went to Mass yesterday, and then headed back to a historical cemetery for Mass this morning. It has been a wonderful week!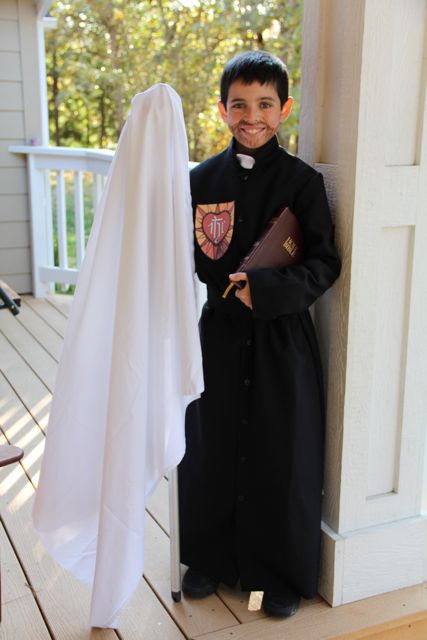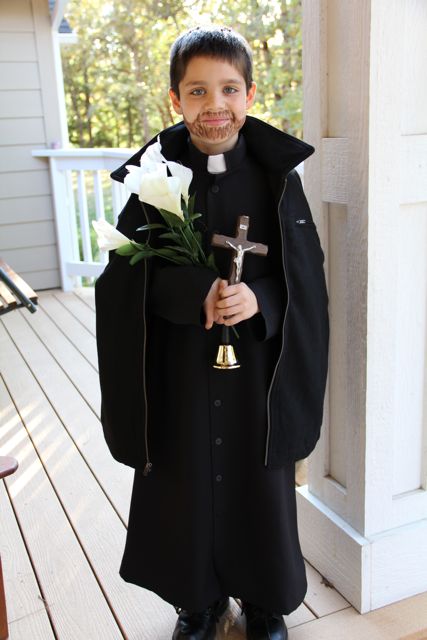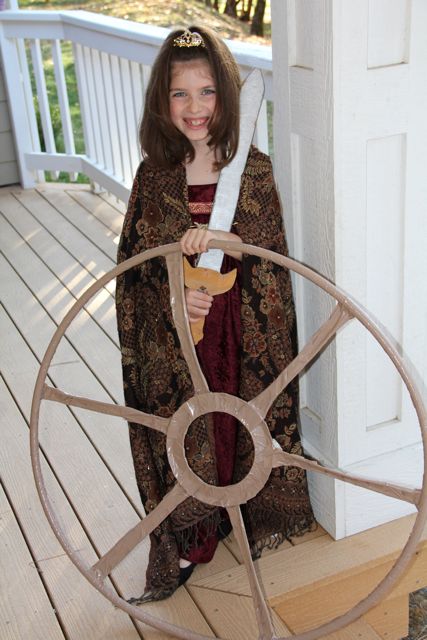 St. Catherine of Alexandria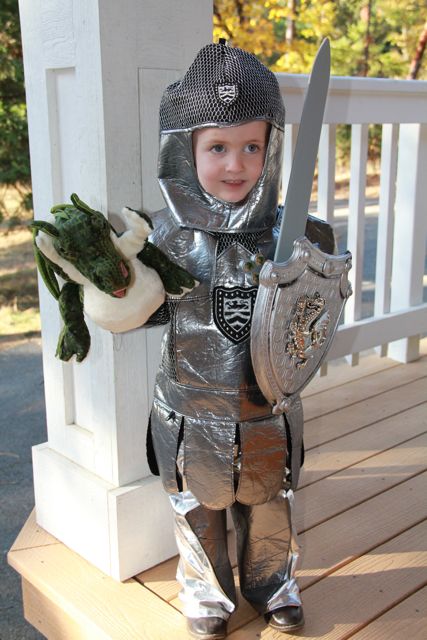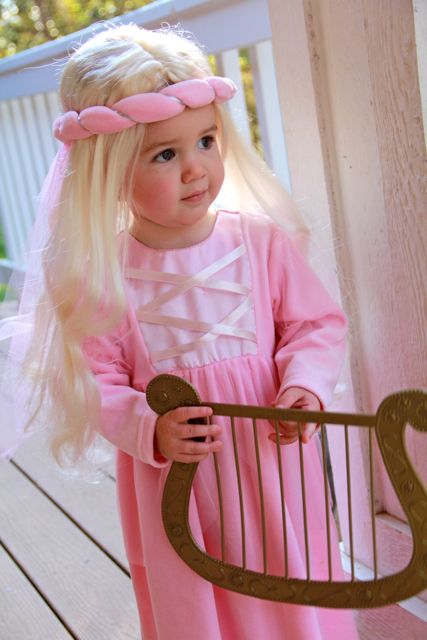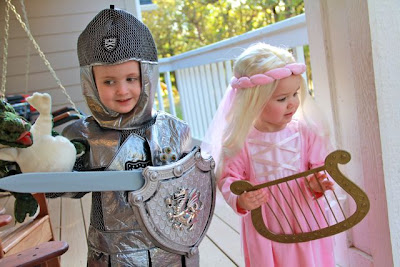 and St. Cecilia loved her little gold
Harp
.
Father C. didn't even recognize Rose with the long blond hair, and asked "whose little girl is this?" He couldn't believe it was our Rose! She was hysterical and just loved the wig… I didn't think she would keep it on her head!
I hope you all had a blessed
All Saints' Day and All Souls' Day!