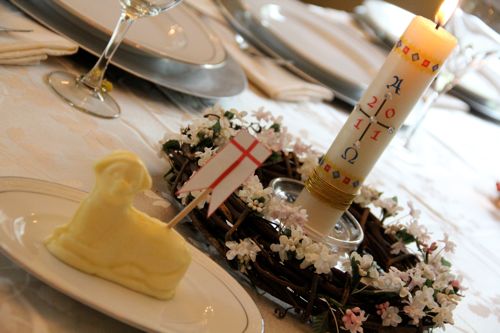 After Mass on Easter Sunday, we had the pleasure of hosting Easter dinner! My parents joined us and, of their 12 children, 7 (including myself) were able to spend Easter together at our home – the rest are all living out of state at the moment. Of my six brothers, Paul, Brian and his family, Scott, Kevin and David were all able to make it, and, of my five sisters, only Jennifer was in town.
My Mom, sister-in-law Meagan and Jennifer all helped prepare the food. I posted links to the recipes we served here:
Our Easter Menu
. Everything turned out so delicious!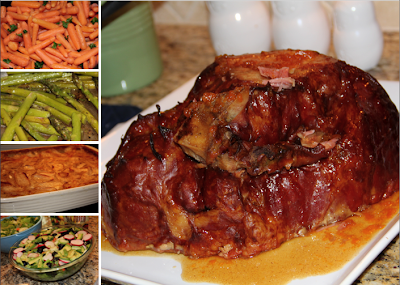 Apricot Glazed Ham
Honey Roasted Carrots • Roasted Asparagus
Scalloped Potatoes and Onions • Green Salad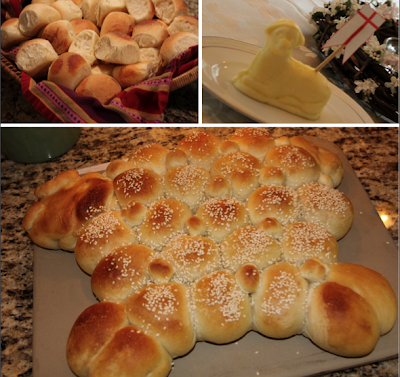 Dinner Rolls • Lamb Butter Mold
Lamb of God Rolls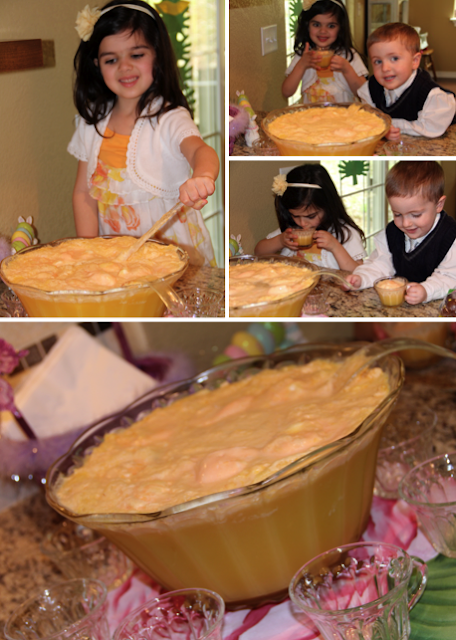 Golden Easter Punch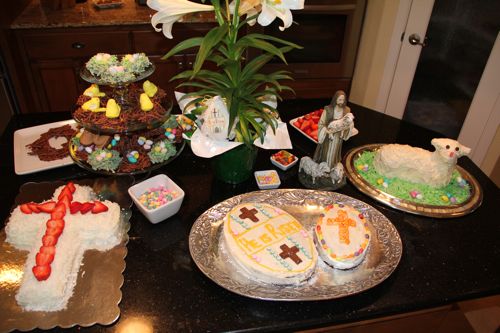 Lamb Cake with Strawberries and Whipped Cream
(made with our Lamb Cake Mold
)
Easter Egg Cakes
(
Gluten Free Chocolate Cake
made in
Oval Cake Pans
)
Cross Cake
(Applesauce Cake, made with Gluten free Spice Cake
mix, baked in a Cross Shaped pan
and decorated with Cream Cheese Frosting, Coconut and Strawberries)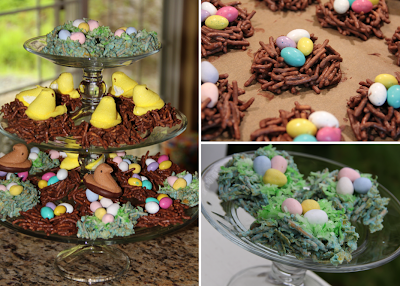 Chocolate Nests • Bird's Nest Cookies
My brother Scott with our precious little niece
Brian and Meagan • Snuggles in heaven with a big basket of rolls!
The boys playing Wii with Uncle David (after giving it up for Lent)
My parents (I wish the picture wasn't blurry!)
My sister Jennifer and I • My brother Paul • Mom and I
The boys getting ice cream for with their cake! Yum!!
If you'd like to see pictures from other Easter Celebrations, or share pictures of your own, head on over to Catholic Cuisine!