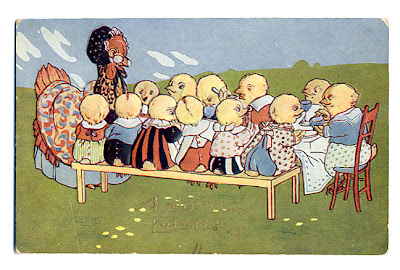 This past Monday it was decided that we would host Easter Dinner this year! It was such a busy week around here, with a birthday on Wednesday, followed by our regular church and home activities during Holy Week, so I decided to keep the menu fairly simple and ask for help. I'll be baking a couple hams with an Apricot Glaze, as well as the rolls with butter, desserts, and drinks. My mom will be making the Scalloped Potatoes (I made these on Christmas Eve and they were a hit!) and Honey Glazed Carrots. My sister Jennifer will be bringing Roasted Asparagus., and my sister-in-law Meagan will be bringing a Mixed Green Salad. Hopefully it will all come together nicely! 🙂
Artichoke and Jalapeno Dip
with French Bread and Crackers
Scalloped Potatoes and Onions (recipe below)
Roasted Asparagus
Honey Glazed Carrots (recipe below)
Mixed Green Salad
Lamb Cake
served with Fresh Strawberries and Whipped Cream
Golden Easter Punch (recipe below)
White Grape Sparkling Cider
Wine, Tea and Coffee
Scalloped Potatoes and Onions
Ingredients:
5 large potatoes, peeled and thinly sliced
3/4 cup chopped onion
3 tablespoons butter or margarine
1/4 cup all-purpose flour
1 3/4 cups chicken broth
2 tablespoons mayonnaise
3/4 teaspoon salt
1/8 teaspoon pepper
Paprika
Directions:
In a greased 2-1/2-qt. baking dish, layer potatoes and onion.
In a saucepan, melt the butter; stir in flour until smooth. Gradually add broth, mayonnaise, salt and pepper; cook and stir for 2 minutes or until thick and bubbly. Pour over potatoes. Sprinkle with paprika.
Cover and bake at 325 degrees for 2 hours or until tender.
*I doubled the recipe and used a 9×13 baking dish.
Ingredients:
Salt
1 pound baby carrots
2 tablespoons butter
2 tablespoons honey
1 tablespoon lemon juice
Freshly ground black pepper
1/4 cup chopped flat-leaf parsley
Directions:
In a medium saucepan, bring water to a boil. Add salt and then carrots and cook until tender, 5 to 6 minutes. Drain the carrots and add back to pan with butter, honey and lemon juice. Cook until a glaze coats the carrots, 5 minutes. Season with salt and pepper and garnish with parsley.
Ingredients:
6 cups water
4 cups sugar
1 (46 ounce) can pineapple juice
1 (12 ounce) can orange juice concentrate
1 (6 ounce) can lemonade concentrate
1/2 teaspoon vanilla
1 (2 liter) bottle carbonated lemon-lime beverage
1 quart pineapple sherbet
Directions:
In a large saucepan, bring sugar and water to a boil. Cook and stir for 2 minutes; remove from heat and allow to cool. Pour sugar water into a large punchbowl. Add juices and vanilla. Add soda. Stir well. Add sherbet just before serving.
*We ended up skipping the additional sugar and just assembled all the remaining ingredients. It turned out wonderfully!
You can see what others will be serving for Easter, or share your own plans, over at
Catholic Cuisine
!