A Craft for the Feast of Our Lady of Altagracia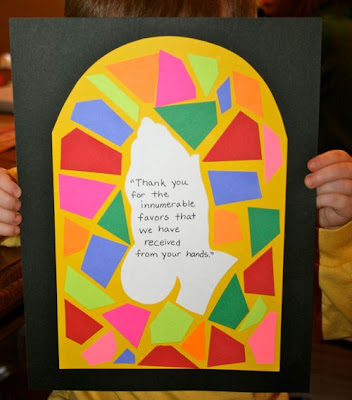 The memorial of Our Lady of Altagracia is celebrated on January 21st. My children have really enjoyed celebrating this feast day in past years, ever since being introduced to it through Catholic Mosaic
and the beautiful picture book A Gift of Gracias: The Legend of Altagracia
. Since we have a very busy day tomorrow, we made a couple crafts and had a "tea" in honor of Our Lady this afternoon after we finished up our school work for today.
In Alice's lovely Tea in Honor of Our Lady of Altagracia she suggests creating delicate paper hands, to represent the loving hands of Our Lady, at the beginning of the tea. Here is how we created "Our Mother's Hands" adapted from Alice's suggestions and a craft I ran across at Danielle's Place.
"Our Mother's Hands" Stained Glass Window
Supplies:
Card Stock – Black, Yellow, White and various scraps
Black Gel Pen
Scissors
Glue Sticks
Praying Hands Pattern
Craft Preparation and Directions:
Print the pattern of the praying hands and the stained glass window. (I printed our pattern onto white card stock for stability.)
Using the patterns cut the window shape from the yellow paper and the praying hands shape from the white paper.
Cut up scrap pieces of paper (neon colors work best) into small one inch shapes.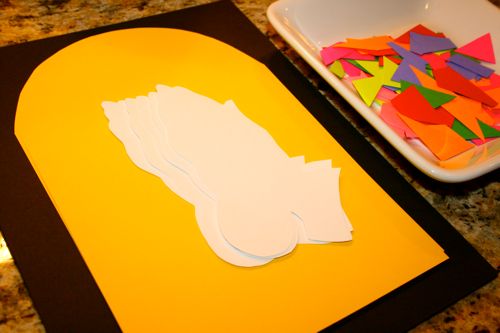 Have the children glue the window shape to a piece of black (or dark blue paper) and then glue the white praying hands to the center of the window.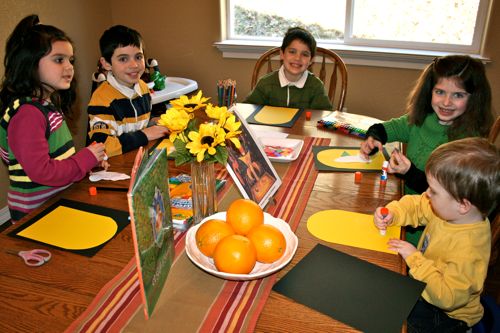 Next, have the children glue the small pieces colored paper to the window shape, creating the "stained glass window."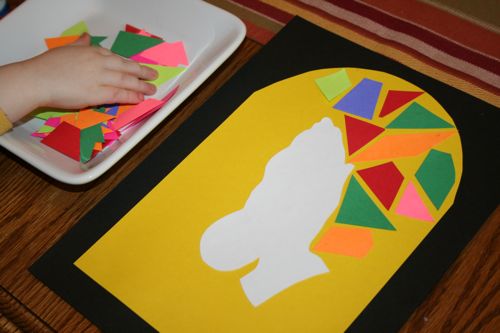 Write the following note to Our Lady, quoted from the Novena to Our Lady of Altagracia, on the praying hands "Thank you for the innumerable favors that we have received from your hands." using the black gel pen. (Some of the children also added illustrations of a rosary, a miraculous medal, or our family praying the rosary together.)