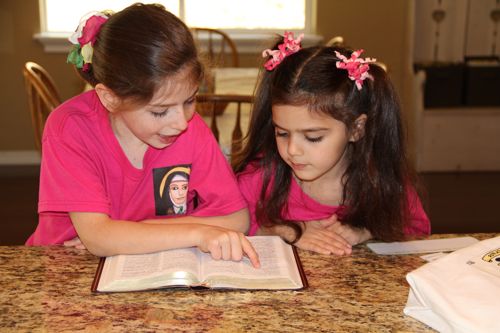 Yesterday afternoon, as I was baking more cupcakes for our 2nd Little Flowers Meeting, the girls were preparing as well. They looked so cute sitting at the counter searching through the bible for their "Favorite Quote from the Book of Wisdom" to be added to their Wreath IV Lap Books.
"Wisdom rescued from troubles
those who served her." ~ Wisdom 10:9
"Let us crown ourselves with rosebuds
before they wither."

~ Wisdom 2:8
The first was chosen by Chiquita, and the second by Twinkle Toes.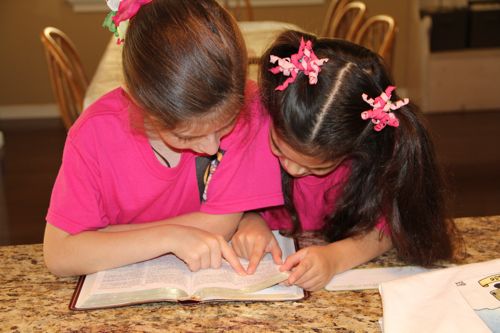 The Lap Books have been a wonderful addition this year! I will be back sometime soon with pictures from our meeting, and a link-up, but today we are headed to town for a field trip today, and then to the pumpkin patch sometime this weekend, so it may be a day or two.
I am also still working on finalizing the pen-pal lists for our Online Groups. I never imagined that I would have so much interest (over 80 children have signed up!!) so it is taking me a little longer than I thought it would to sort through all the emails and make the assignments. Thank you all for your patience!