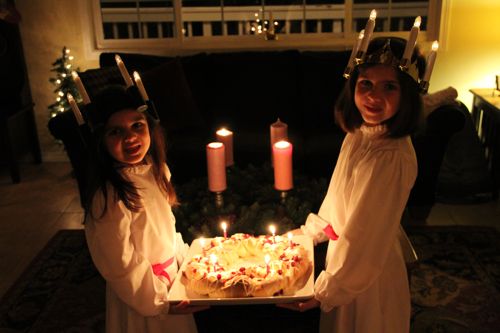 This year I just didn't have the energy to bake our annual Saint Lucia's Braided Bread on the eve of St. Lucy's feast day, due to lots of contractions, after a very busy day attending a field trip (the weather was beautiful!), baking cupcakes, and then Our Lady of Guadalupe Potluck at our parish (at least I didn't have to make lunch or dinner!). I tried again in the morning, getting up at 5 am, but after starting the laundry and more contractions, I gave up and went back to bed. I just haven't had same energy during Advent this pregnancy, as I did when I was pregnant with Rose.
Our children understand, but still I found our little Chiquita, who celebrates a name day on this beautiful feast, with tears in her eyes. When I asked her what was wrong she said that "We are missing Santa Lucia Day!" Apparently it just isn't complete without the Saint Lucia Bread, and the cinnamon rolls that Daddy was going to bring home from work (yes, he was already called back in after just a day of leave) just weren't going to be the same. Despite feeling awful, it was so nice to see how much these little feast day celebrations have come to mean to our children.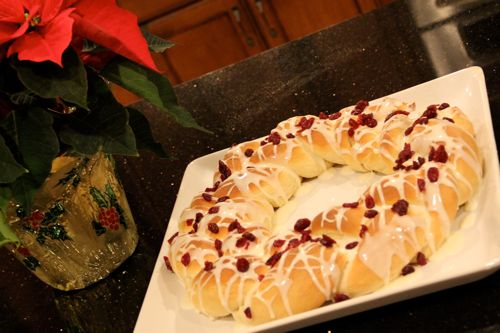 I somehow managed to pull myself together long enough to bake the bread before my afternoon OB appointment, for the girls to serve (while singing/playing the song Santa Lucia) before bedtime, after our family rosary, Advent Read-a-loud, and Jesse Tree. It was so worth the extra effort!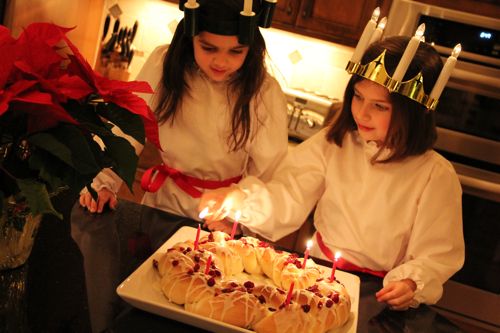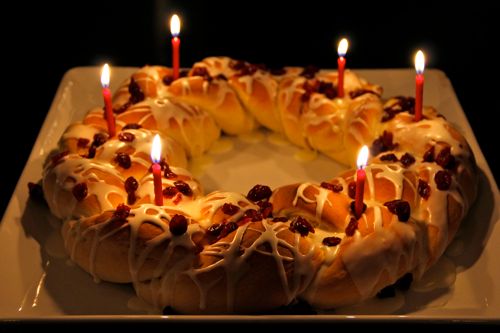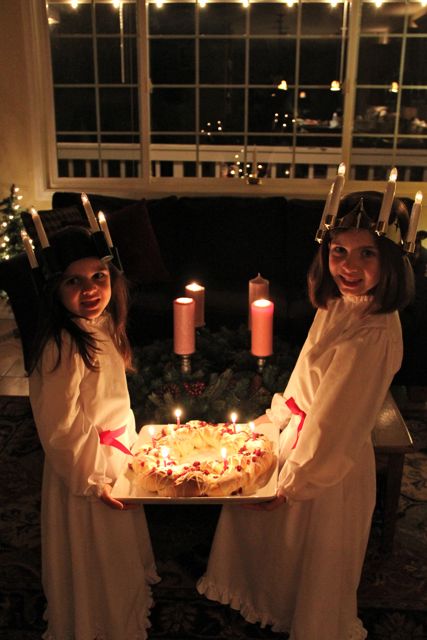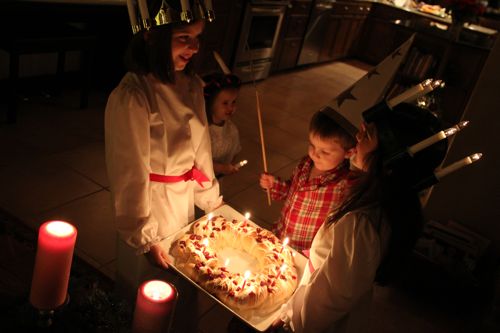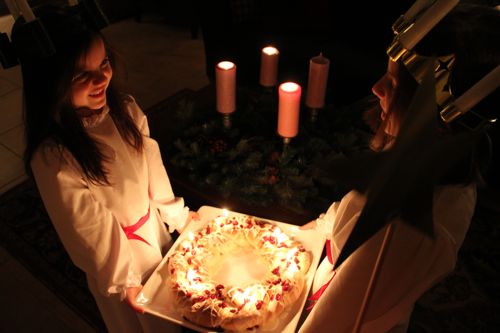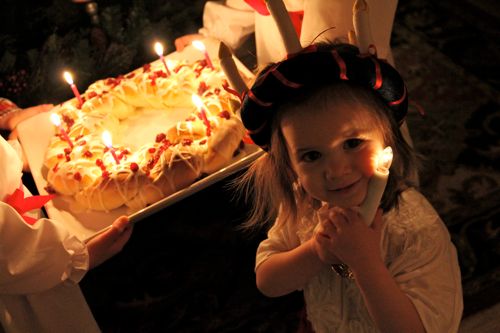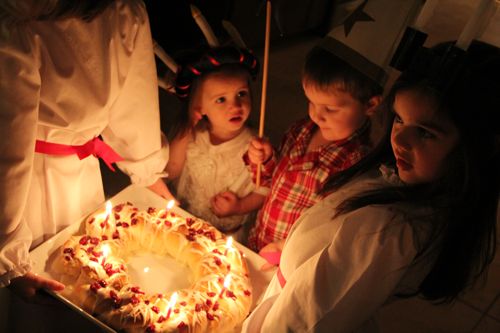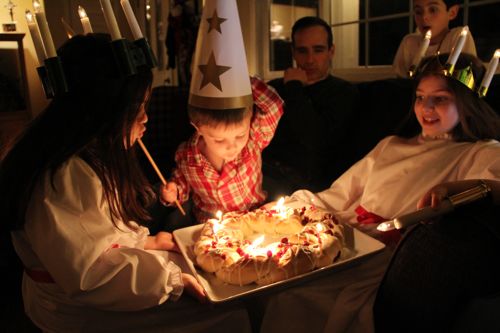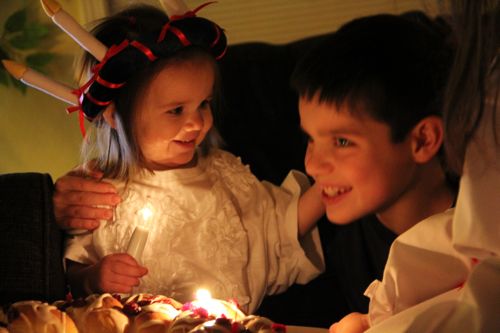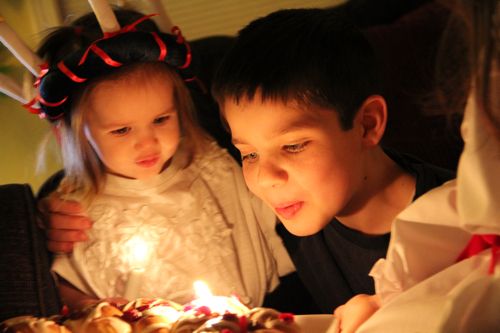 Harken unto us, O God, our salvation, that as because of the festival of blessed Lucy we rejoice, so by reason of our feeling of loving devotion may we become better grounded in doctrine.
St. Lucia, Pray for us!