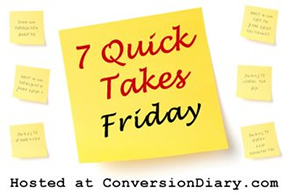 ~ 1 ~
After a whole week of not blogging, I hardly know where to begin! I didn't "plan" on taking a break, but our whole family came down with the flu (fevers, body aches, sore throats, etc) on New Year's Day, and blogging has been one of the last things on my mind. Yesterday was my first day of not having a fever and I am finally starting to feel a bit better. Now, if I could just get rid of this lingering cough! Thank you to all of you that emailed to check on us and offer prayers for our family, after noticing that I've been "missing." 🙂
~ 2 ~
Oreganol Oil
may taste awful, but the stuff really works. Usually when I get sick like this, it always turns into Bronchitis or Pneumonia, but so far not this time. We've also been eating lots of Chicken Soup, taking plenty of Vitamin C and our friend Marc's "
Horrible
Super Tonic," drinking tea and finally using up some of those
Honey Sticks
!
~ 3 ~
There is nothing like the flu to jump start that New Year resolution to lose some weight… Seven pounds in seven days, is not bad! Now if I can just keep it off and lose another 10-20. 😉
~ 4 ~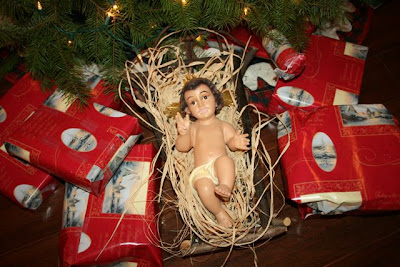 Yesterday we celebrated the feast of Epiphany. It comparison to the last couple years, it was a very simple celebration… Our Three Wise Men finally arrived at the manger, we read a couple of our favorite books for Epiphany, had breakfast (belgian waffles, orange juice, and cinnamon rolls) for dinner, and then the children exchanged the gifts they had chosen and wrapped for each other.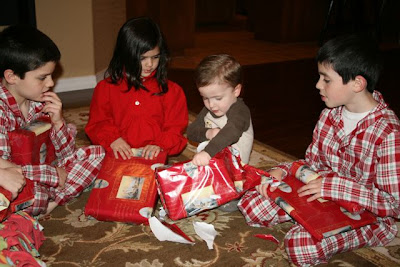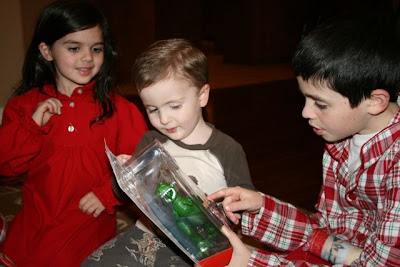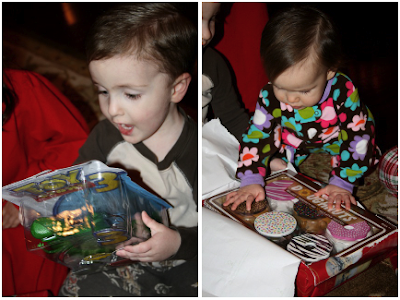 ~ 5 ~
Sometime during the couple days when we were
all
feverish (except for Rose), Chiquita decided to "trim" her hair. Apparently it was "sticky." When I first noticed it, I wasn't sure if I was seeing correctly or not. lol! I am taking her in to my hairdresser later this afternoon to see what we can do. Layers, maybe? I was really loving her hair long, but I suppose we could cut it short
again
too.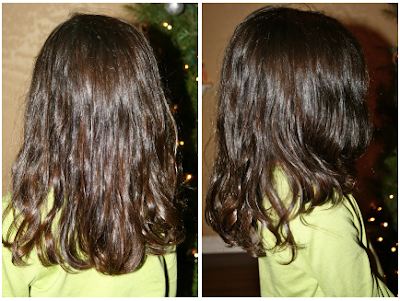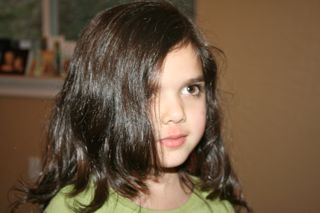 ~ 6 ~
Over the last few days, I pulled out my copy of
Managers of Their Homes
and have been working on creating a new schedule, incorporating this year's school plans and some of the ideas in
Large Family Logistics
. I'm hoping to be able to finish it up over the weekend and start using it this coming Monday. I am sure I will need to make more modifications as I see what works and what doesn't, but I am looking forward to getting back into a routine, focusing on learning, and working on developing some good habits after such a busy fall.
~ 7 ~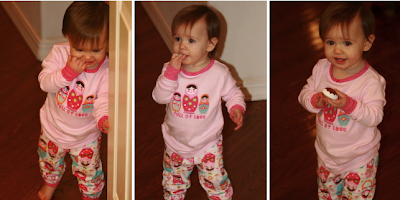 This picture is for Charlotte, who has
recently
inspired
a love of Matryoshka dolls in our home! I just love my new
measuring cups
, and I recently ordered a set of
these adorable note cards
. Anyhow, my mom had gotten Rose some pajamas for her birthday, but since they were a size too small
(carter's sizing can be confusing in that a 12M size is really for babies up to 12 months, not turning one)
I went to the store to exchange them. They didn't have the same style my mom had chosen, but when I saw this one, I knew I had to get it. 🙂 Isn't it darling?! It's a little too big (they only had one size 2 left in this pattern), but that's okay, it'll fit better soon enough!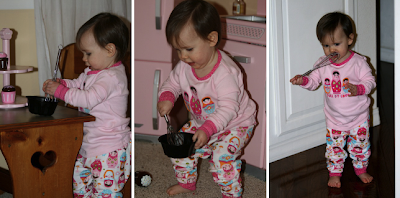 There, I managed to make it through a whole post! I hope this new year is off to a wonderful start for you all, and hopefully I will be back to post again soon. God bless!
Visit Conversion Diary for more of this week's Seven Quick Takes.