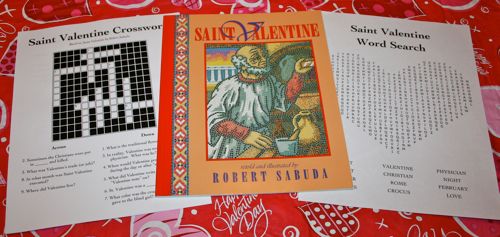 I wasn't having much luck finding St. Valentine (emphasis on Saint) printables that I was interested in using today, so I ended up making a couple of my own. Drawing from the picture book Saint Valentine
by Robert Sabuda, and adapting some of the vocabulary and discussion questions to go along with it (found in Catholic Mosaic
), I created a Word Search and Crossword Puzzle for my children to complete after we read the book.
I thought I would share my documents here in case any of you will be reading this book with your children and would like to use them as well:
Also, here are also a few sources for some great St. Valentine Coloring Pages:
And don't forget the beautiful picture of St. Valentine in
Fenestrae Fidei
!
Update: St. Valentine from Catholic Playground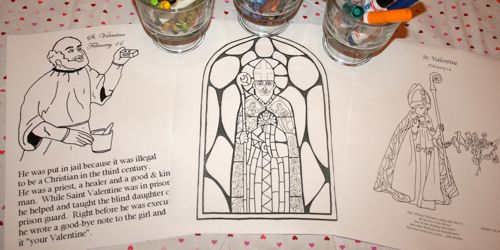 Happy St. Valentine's Day!!