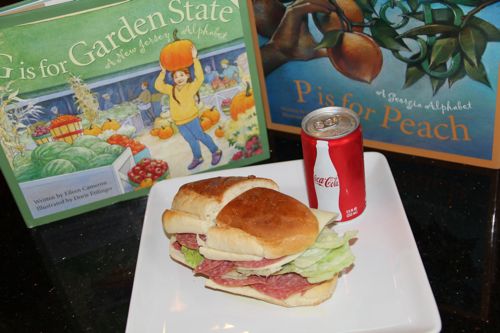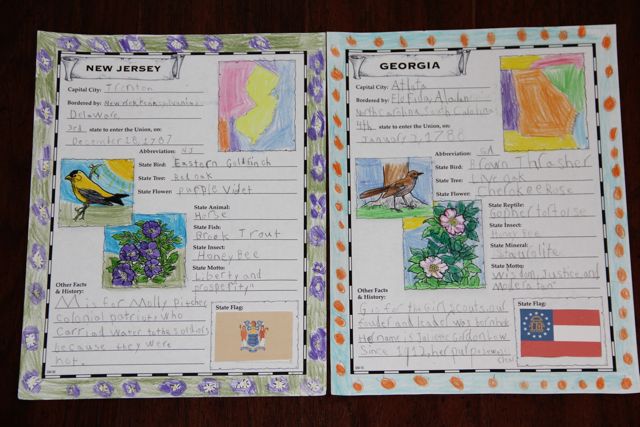 New Jersey and Georgia Notebooking Pages
by Twinkle Toes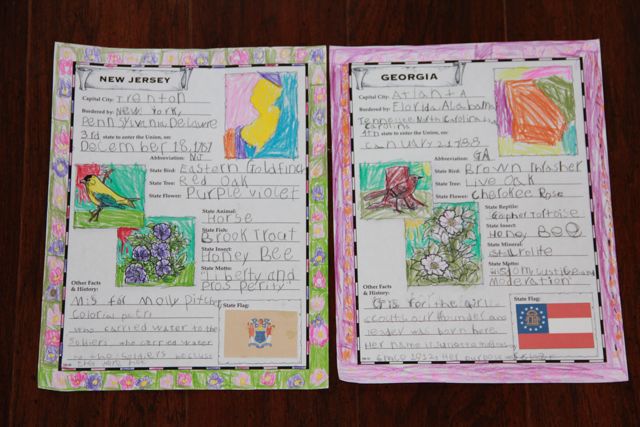 New Jersey and Georgia Notebooking Pages
by Chiquita
After their pages were complete, it was time to decide on a recipe for this state. I thought for sure they were going to choose something made with peaches for Georgia, but apparently they had their fill of peaches a few weeks ago… Instead they decided to make a New Jersey and Georgia themed lunch on Sunday, after Mass, as an anniversary gift to their Daddy and Momma! I love my girls!!
"
Italian subs include tasty italian meats, such as prosciutto (a spicy ham) and salami, and Italian cheese, such as provolone and mozzarella. Submarine sandwiches (sandwiches served on long Italian rolls) go by different names, depending on which part of the country you are in. For example, in Pennsylvania they are called hoagies, in New York they are called heroes, and in Massachusetts they are called grinders. No matter what you call them, they make a great lunch!"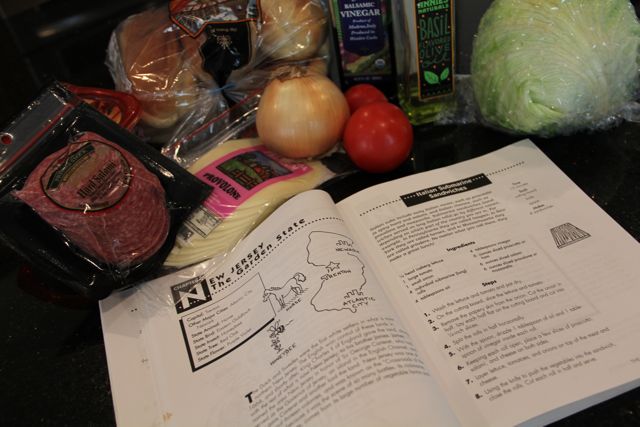 Italian Submarine Sandwiches
Ingredients:
1/4 head iceberg lettuce
1 large tomato
1 small onion
4 individual submarine (long) rolls
4 tablespoons oil
4 tablespoons vinegar
6 ounces sliced prosciutto or ham
6 ounces sliced salami
6 ounces sliced provolone or mozzarella
Steps:
1. Wash the lettuce and tomato and pat dry.
2. On the cutting board, slice the lettuce and tomato
3. Remove the papery skin from the onion. Cut the onion in half. Lay each half flat on the cutting board and cut into 1/4-inch slices. (Have mom help with this step!)
4. Split the rolls in half horizontally.
5. Drizzle 1 tablespoon of oil and 1 tablespoon of vinegar inside each roll.
6. Keeping each roll open, place a few slices of prosciutto, salami, and cheese on both sides.
7. Layer lettuce, tomatoes, and onions on top of the meat and cheese.
8. Using a knife to push the vegetables into the sandwich, close the rolls. Cut each roll in half and serve.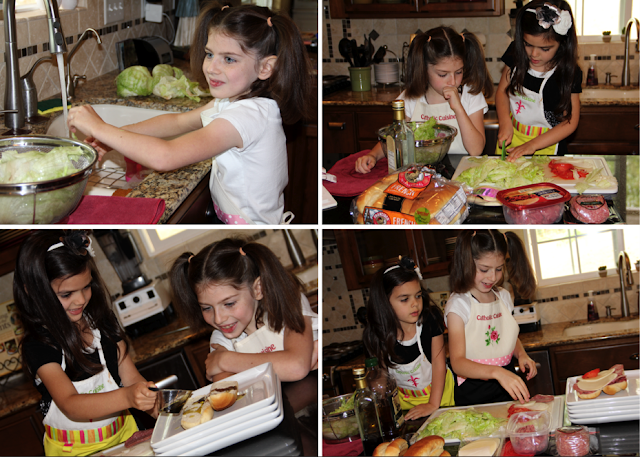 For Georgia they asked if we could get Coca-Cola to go along with the sandwiches. I never purchase Coca-Cola, so these little sodas were such a treat:
"World of Coca-Cola begins with W,
a drink for all kin folk.
In 1886, the formula was invented,
"Things go better with Coke."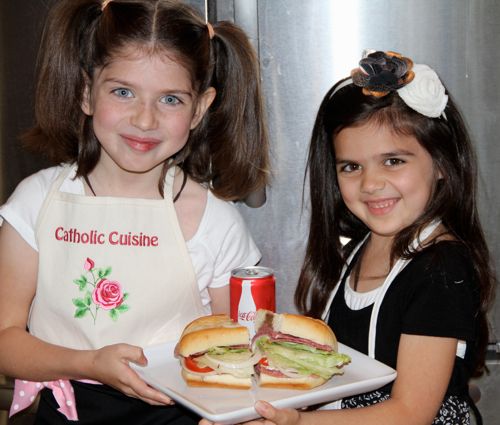 Resources we used for this State Study:
P is for Peach Teacher's Guide (
pdf
)
Other Posts of Interest:
State-by-State Scrapbook
State-by-State Scrapbook :: New Jersey
State-by-State Scrapbook :: Georgia