Last weekend (a week ago) we had so much fun at the coast. We headed over with our
friends
, who ended up having a few extra days to visit before moving out of state. It was so nice to be able to spend some time with them before they left. We miss them already!!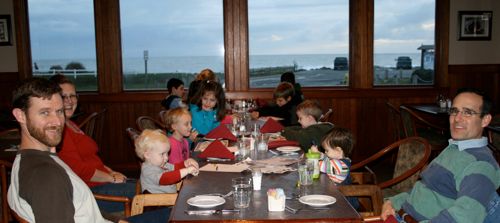 On Saturday night, the feast of St. Joseph, we all went out for Fish and Chips at a great little restaurant overlooking the ocean. The service was amazing. I don't think we have ever been served so quickly. I think the fact that we had 10 children with us, all between the ages of 1-10, had the restaurant a little bit nervous… In fact, Erica overheard two women say "It must be a party. . . or something!" 🙂 Of course the kids were great and dinner was delicious!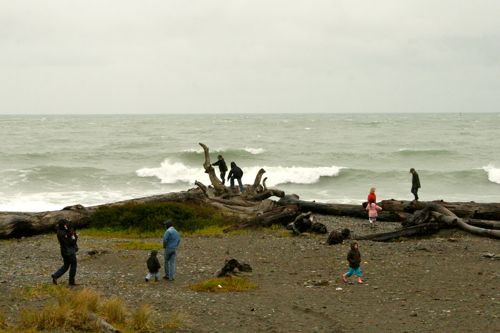 The weather was not the best, but it did clear up for a little while on Sunday afternoon and the Dads took 9 of our 10 children out on the beach. . .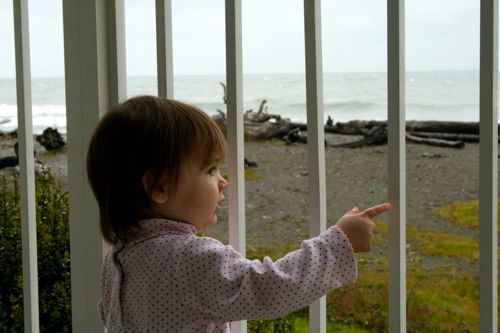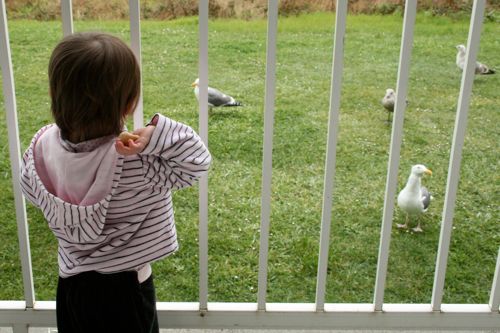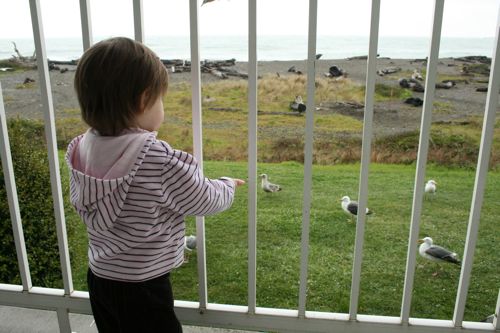 … Rose stayed behind and was quite content with feeding the birds her animal crackers.
Eventually Erica and I joined everyone out on the beach, while the Dads headed back to the hotel with a few of the younger ones.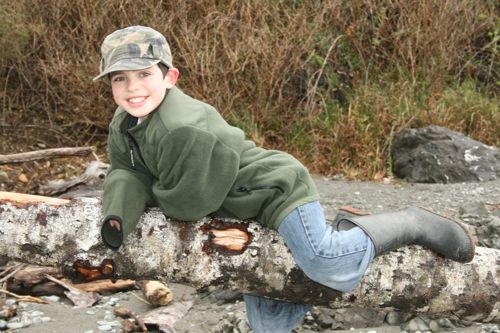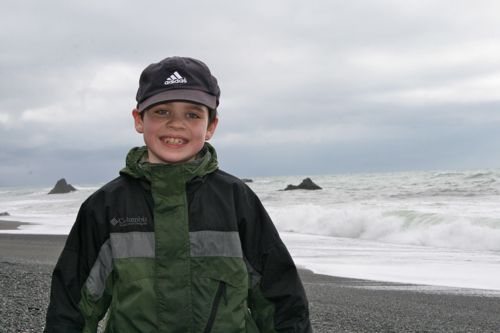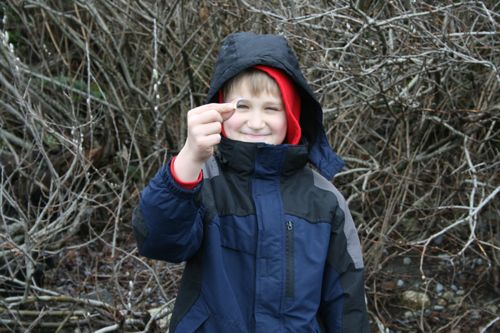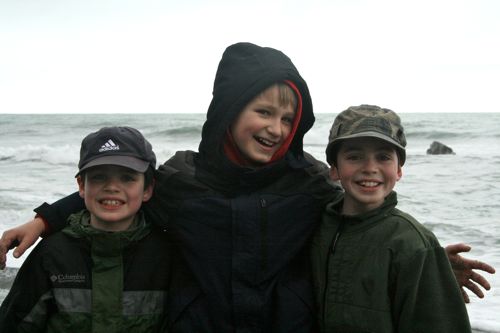 The boys are such going to miss one of their best buds…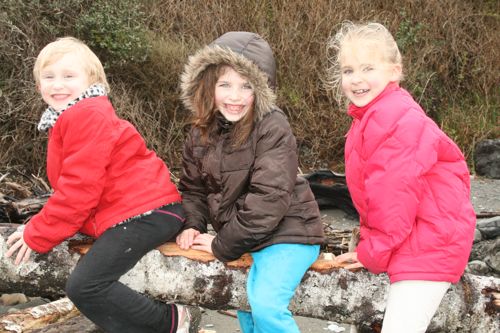 And, of course, the girls will miss "Branch" and "Blossom" too!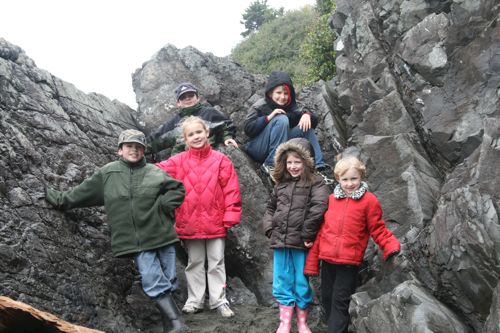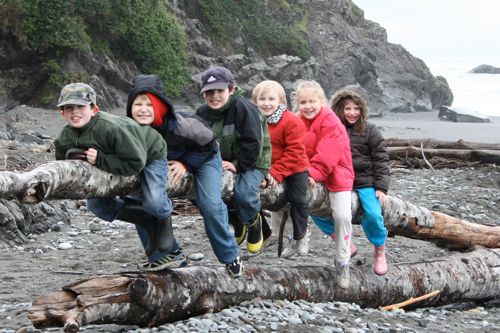 Due to the extra high tides and hazardous waves, the kids stayed back from the water. After lots of begging, we finally let them carefully touch the foam.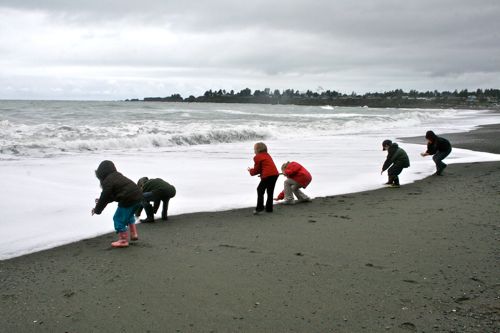 Well, my little computer break is over this morning and I need to get back to work. I hope you are all having a great Monday! You can see a few more pictures over at
A Family Treehouse
!