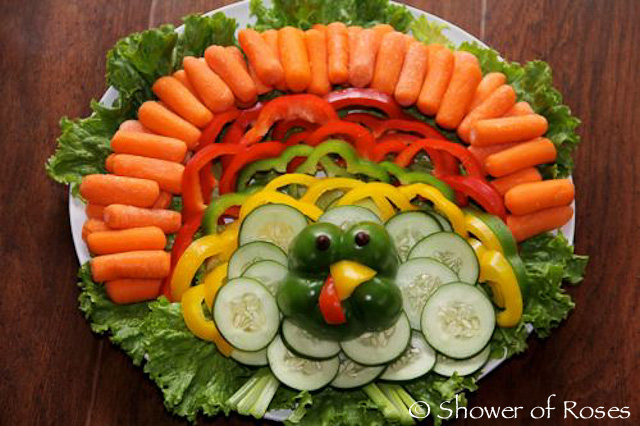 We just finished making this fun
Turkey Veggie Platter
, which was
much
easier than baking our turkey! Now we are heading out to my parents home for our Thanksgiving Dinner, just as soon as I finish up the sweet potato casseroles.
I have so very much to be thankful for today, including all of you – my online friends and visitors here at Shower of Roses. Your prayers, support, and friendships have been such an amazing blessing!
Happy Thanksgiving to you and your families!