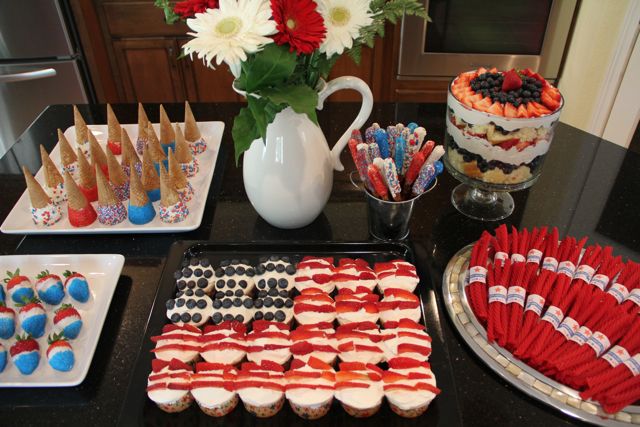 The
last
few
years
we have celebrated the 4th of July at our dear friends home! Winfield and Janet, along with their two great kids, are only here part of the year now
(Winfield is a pilot and is based on the other side of the country)
but we are so happy that they are back for the summer! I usually bring desserts to the party, and this year I think we went a little overboard, despite my
initial fail
. You think? 😉 Even so, everything was perfect, and we only came home with just half of the trifle!
.: 4th of July Ice Cream Cones :.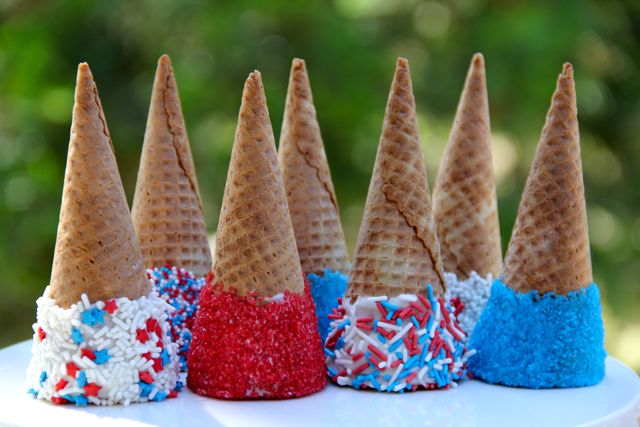 Sugar cones dipped in melted white chocolate and rolled in sprinkles
Served with Vanilla White or Strawberry Red Ice Cream
(these were a hit with the kids AND adults!)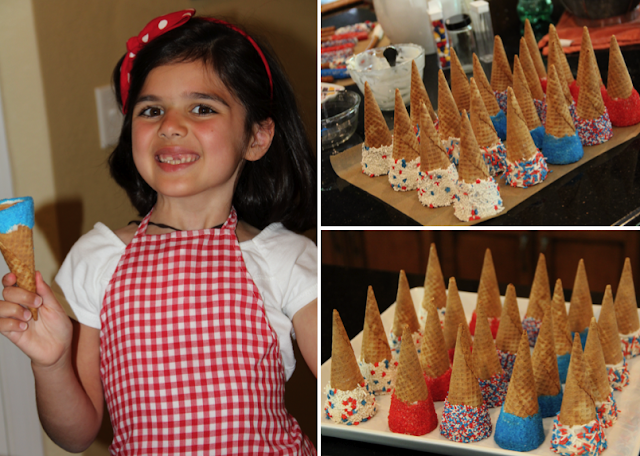 .: Red, White and Blueberry Trifle :.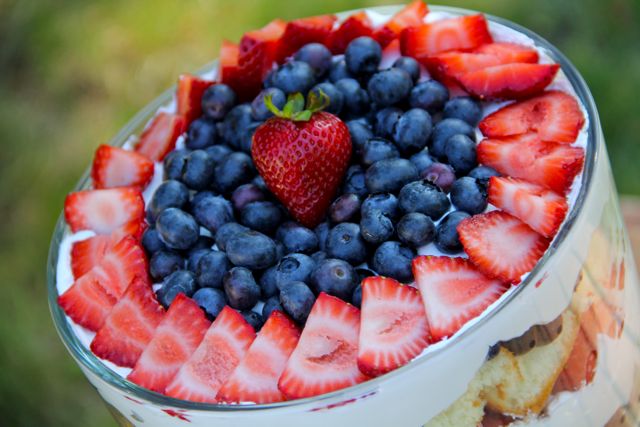 White cake, blueberries, whip cream and strawberries
layered in a trifle bowl! So pretty and easy!
.: Red Licorice :.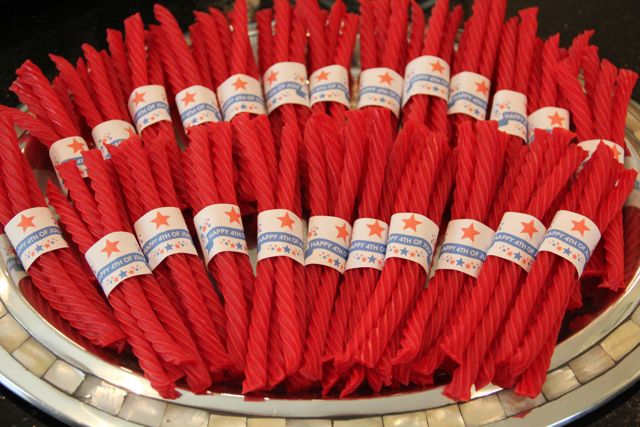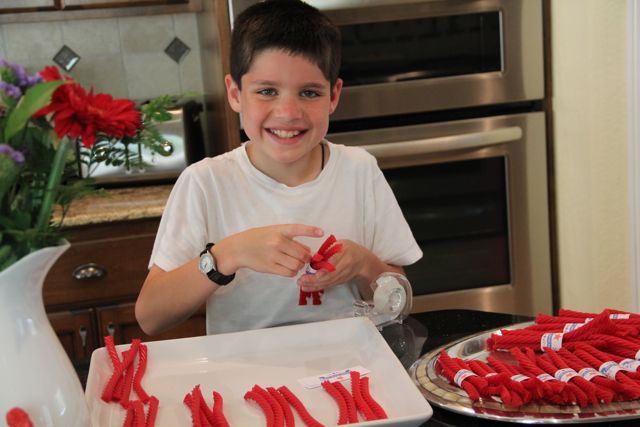 .: Sparkler Pretzel Rods :.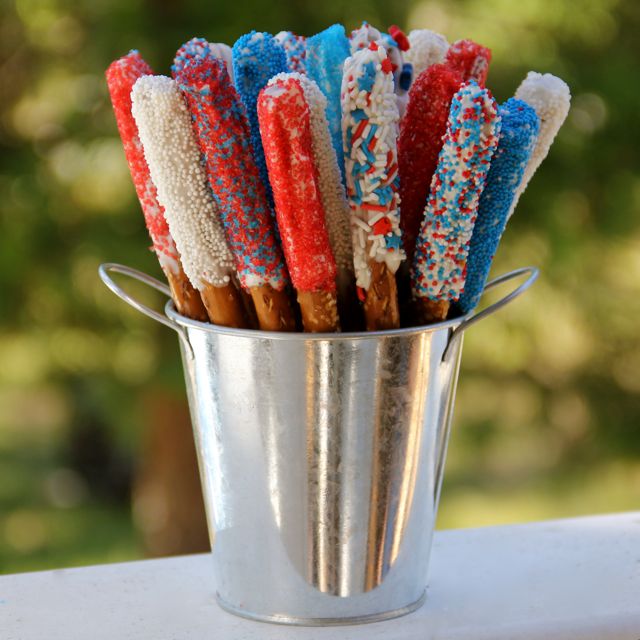 Pretzel Rods dipped in melted white chocolate and decorated with sprinkles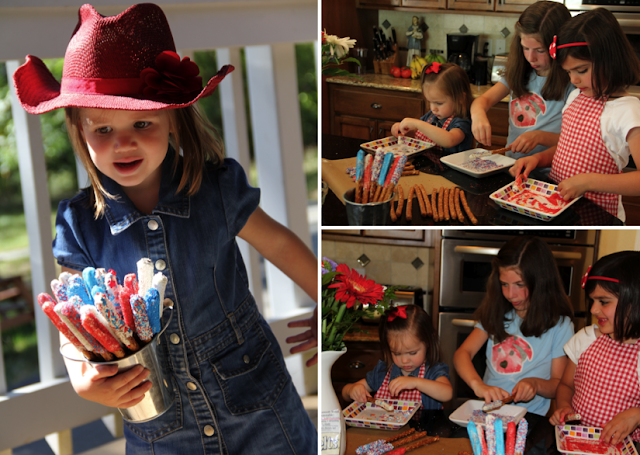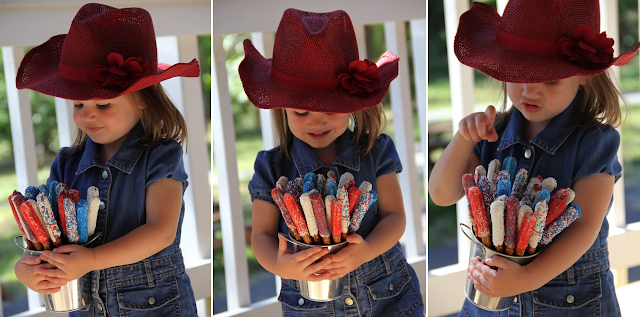 .: Red, White, and Blue Berries :.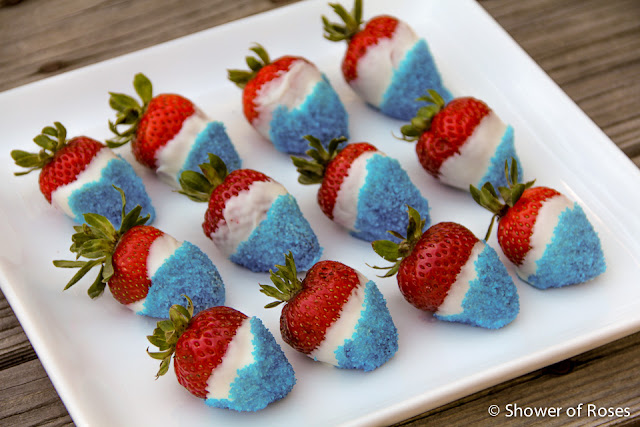 Strawberries (washed and dried completely) dipped in melted white chocolate and blue sprinkles
(I ran across this idea online, and it looks like Charlotte made them this year too, along with all their awesome t-shirts! One of these years we need to try painting t-shirts. I love how theirs turned out, especially the patriotic cupcake for that cute-as-can-be-god-daughter of ours!)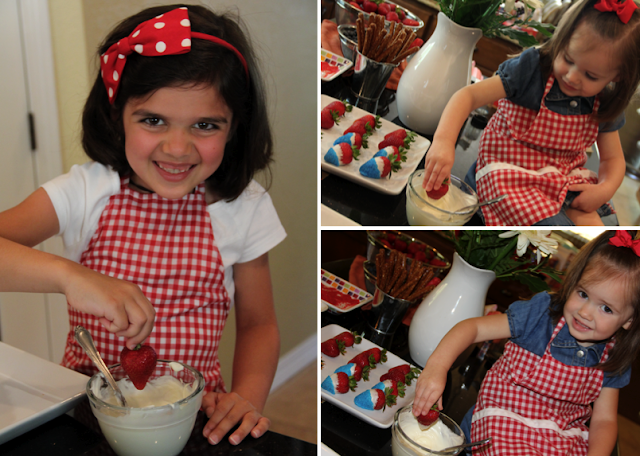 .: United States Flag Cupcakes :.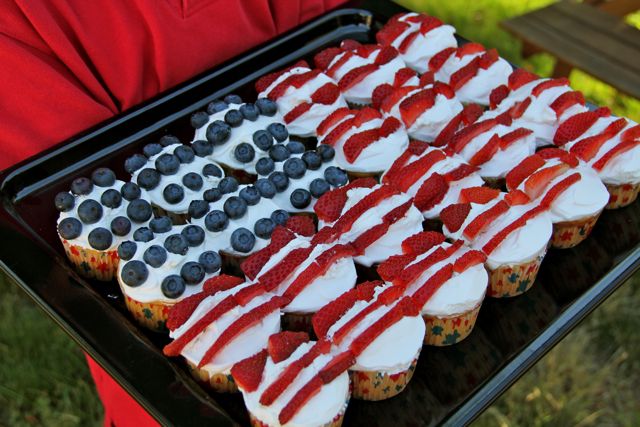 White Cupcakes decorated with whipped cream, sliced strawberries and blueberries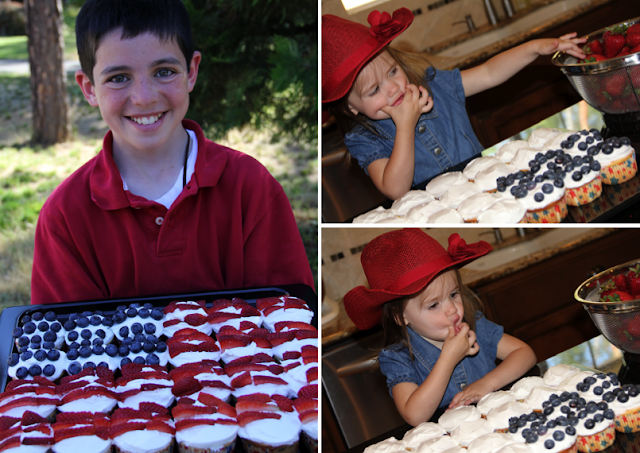 God bless America!