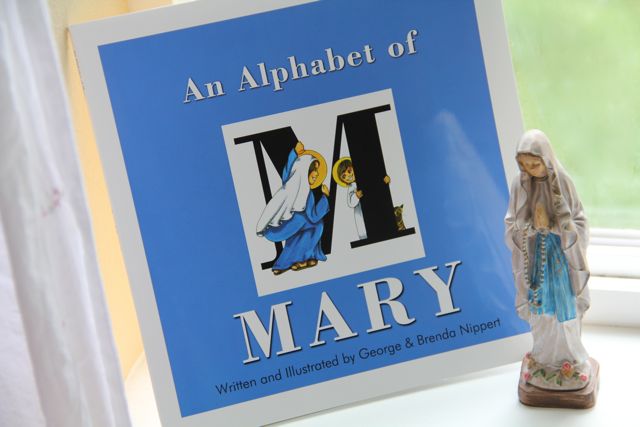 Have you seen the latest book written and illustrated by George & Brenda Nippert at Catholic Artworks? Created in the same style as An Alphabet of Saints, which we used Along the Alphabet Path and inspired my Painted Alphabet Saints, An Alphabet of Mary is another beautiful and inspiring book for children.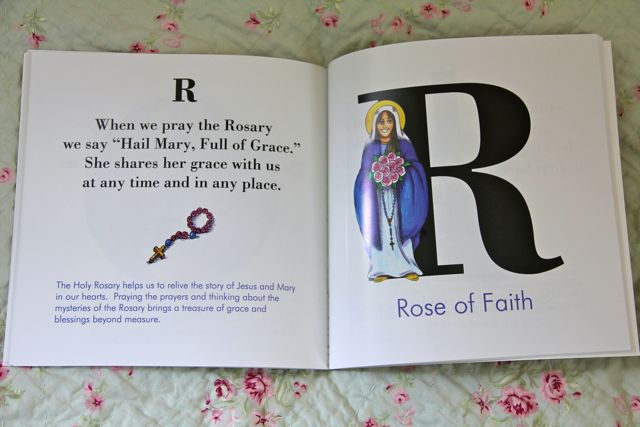 I am looking forward to sharing it with my children! It has been a busy month, so I've been saving it for the upcoming (traditional) feast of the Queenship of Mary on May 31st. (Which is also the new feast of the Visitation of the Blessed Virgin Mary to St. Elizabeth.) My hope is that I can bake a crown cake, prepare a Marian Tea, and then share this book with my children to honor Our Blessed Mother one more time, during her month of May.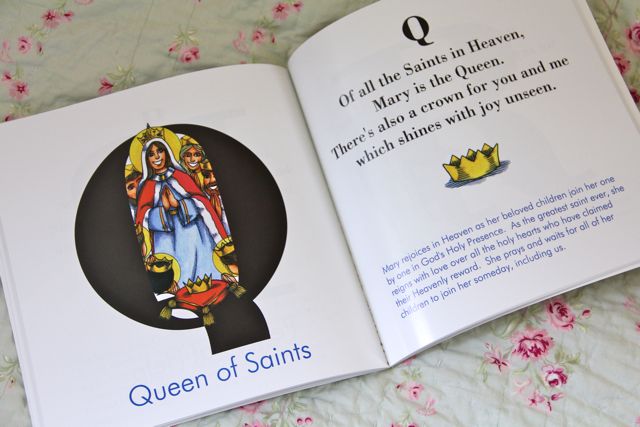 NOTE: Over the past year I have had many, many, emails asking for information on Catholic Artworks, and why they were taking so long to deliver orders. Last week I finally spoke with George Nippert, the owner at Catholic Artworks, and he shared a little bit about the many struggles their family has suffered and that the last of the overdue orders were finally shipping. Mr. Nippert said that all new orders will ship promptly and that he is offering the following sale through May 31st. I really hope that they will be able to start shipping promptly, since they really do have some nice products to offer.
All products ordered will be 30% off with the code "Let_it_be" – Plus, if you order a copy of An Alphabet of Mary they will also include a free poster if you mention Shower of Roses.