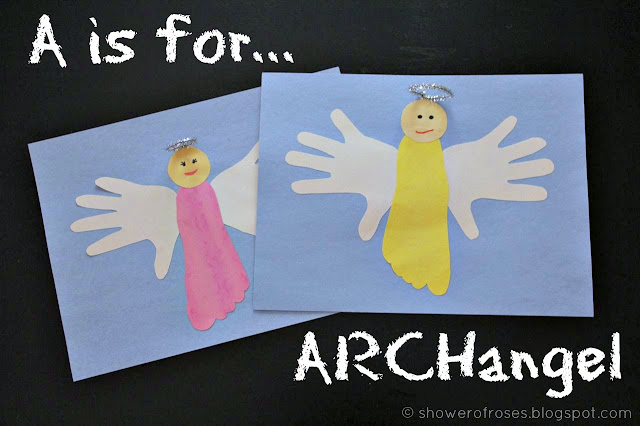 One of the themes we studied Along the Alphabet Path during "A Week" was Angels! (Update: You can find all our Aa week Activities here!) With the feasts of Michaelmas, the Archangels, and the Holy Guardian Angels all coming up, I thought it would be fun to make Hand and Foot ARCH Angels as our craft! These could be made with either paper or finger paint, but I opted for less mess paper! 😉
Hand and Foot Print Angel Art
Supplies:
Construction Paper (Blue, White, Tan, and additional color of choice)
Glue Stick
Crayons or Markers
Sparkly Chenille Stem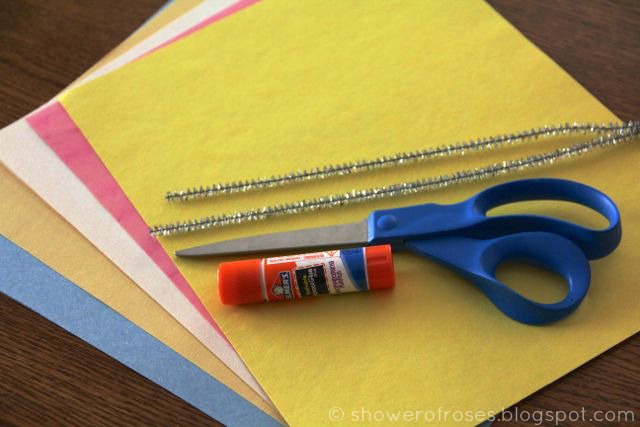 Directions:
Using white construction paper, trace around both of your hands (or have someone do this for you) to make the angel's wings.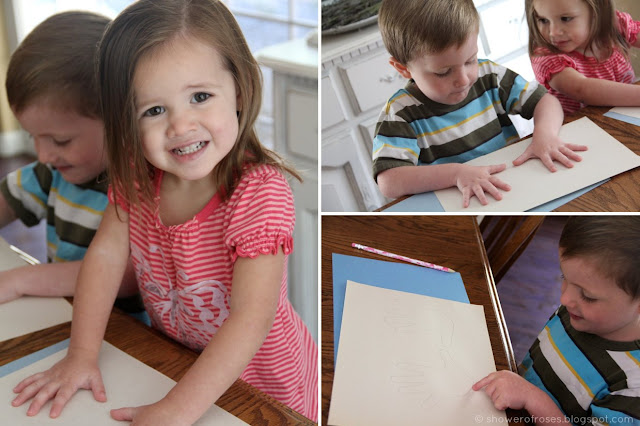 Next, trace around one of your feet (including the Arch) to make the shape for the angel's body.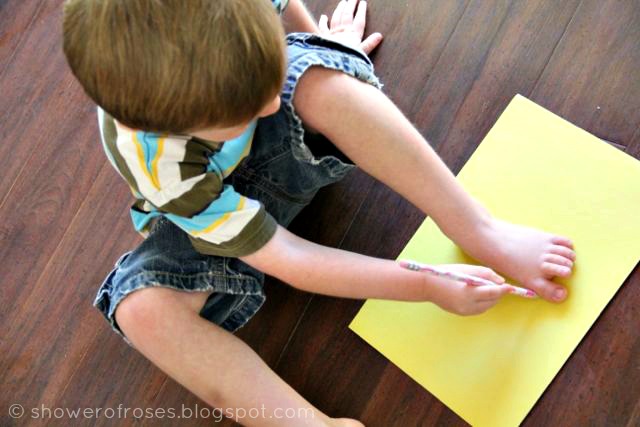 Cut out the foot and hand shapes, as well as a circle for the angel's face. (We found a small round vase to use to trace the circle.) Arrange on your blue background construction paper and glue in place.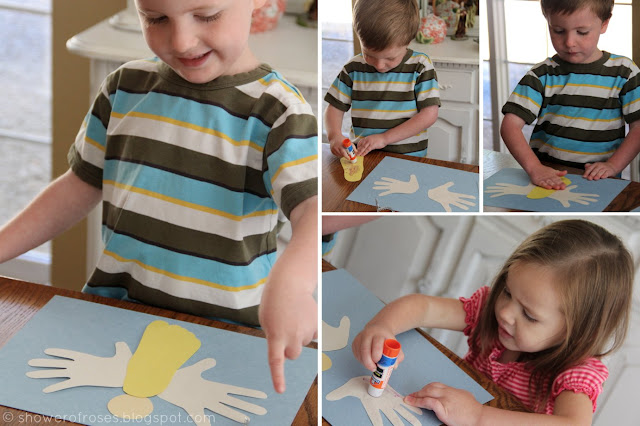 For the halo, cut a little piece of sparkly chenille and shape it into a halo. We poked a little hole in the paper, sticking the stem/end of the halo through the hole and taping it down on the back side of the paper. (That way it wouldn't leave a line/bump on the angel's face.) You could also use glittery yarn or glitter glue for the halo.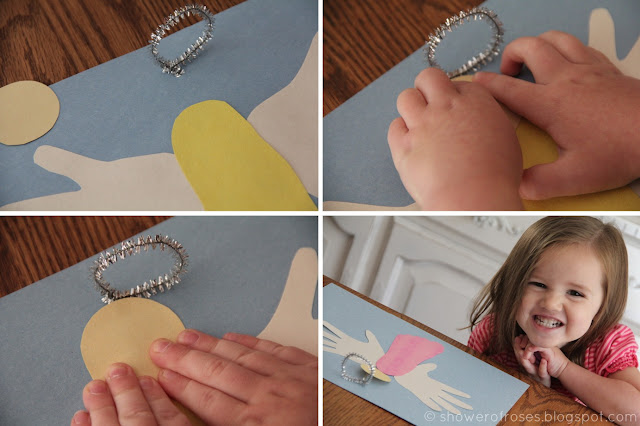 Using markers or crayons, add two eyes, a mouth, and hair (if desired).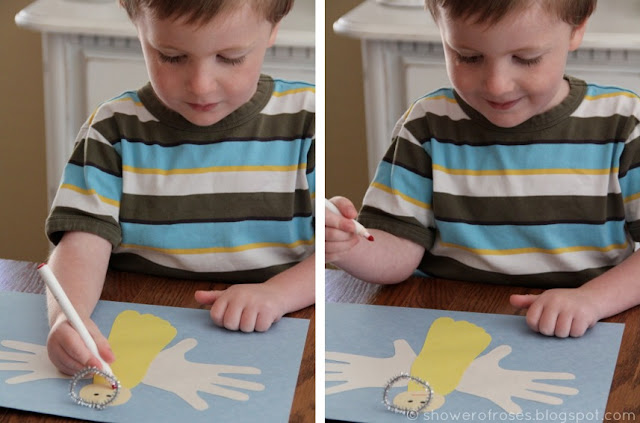 With a concerned crooked smile, Snuggles said "Look mom he's smiling like this!"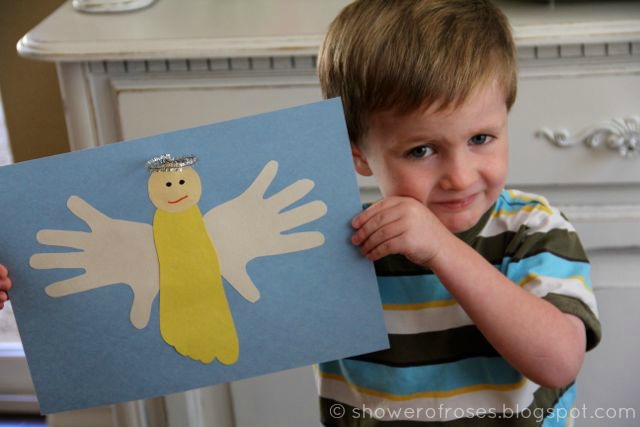 Our little pre-schooler is also enjoying participating in some of the Alphabet Path fun! It's hard to believe I was pregnant with her when the girls completed "A Week" and made their Rainbow Wool Angels.