B is for "Beaver Believer" Blanket
Initially I wasn't going to have Snuggles (help) make a blanket like the girls did during B week, but when we were checking out our brand new (!!!) Jo-Ann Craft Store and noticed the Beaver themed fabric we couldn't resist! The girls still love their blankets and with winter coming our little Snuggles could really use his own warm snuggly blanket anyways. As we were headed to the check-out, fabric in hand, Rose kept saying "My blanket-uh?!" while pointing to the fabric aisles… Since it's going to be a few years before she does the Alphabet Path I think I might need to surprise her with her own blanket for either her birthday or Christmas… I need to go back and look for some pretty rose covered fleece!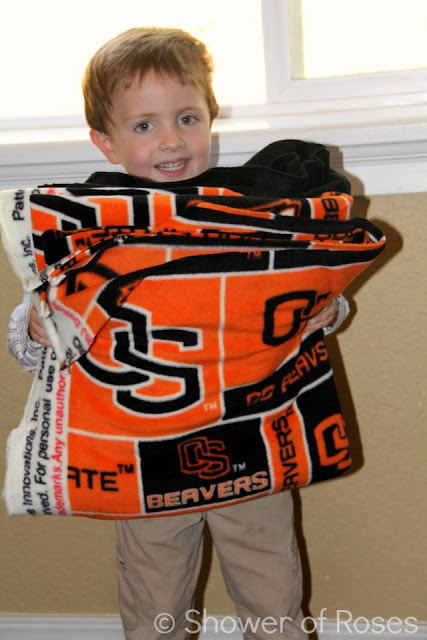 No Sew Fleece Tie Blanket Tutorial
Supplies:
Two pieces of Fleece Fabric – One Print and One Solid: (We made the "Child Size.")
Toddler/Crib Size: 1 1/2 yards of each piece of fleece
Child Size 1 3/4 yards of each piece
Teen/Adult Size 2 yards of each piece
Ruler or tape measure (We used a Fiskars 3-Inch-by-18-Inch Clear Acrylic Quilting Ruler.)
Sharp Scissors (We used a Fiskars Rotary Cutter. SO much faster!)

Optional: Cutting Mat if you are using the rotary cutter. (I used a 12×18 Inch Self Healing Mat, though any size that is large enough to do a 7-Inch strip will work.)
Directions:
STEP 1: Lay both pieces of fabric on the floor with the WRONG sides touching. (The right sides will be facing out so you can see them.) Cutting both pieces of fabric at the same time, carefully trim away any of the seam edges while making sure the edges of both fabrics match up.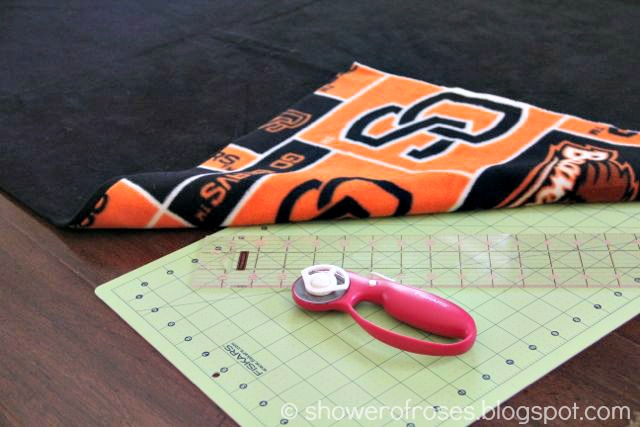 STEP 2: Once your edges are straight, cut a 7″x7″ Square from each of the 4 corners, once again cutting both pieces of fabric at the same time.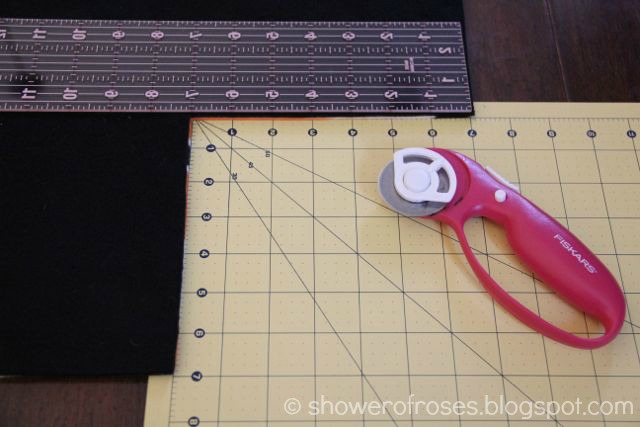 STEP 3: Using either scissors or a rotary cutter, cut 1 " wide and 7″ deep strips around all four sides of the blanket, again cutting both pieces of fabric at the same time.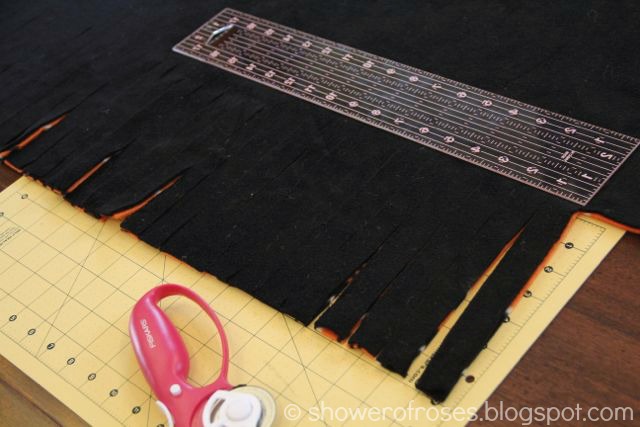 STEP 4: Once all of your fringe is cut, start tying hand knots. I tied this blanket using a square knot. Make sure not to skip any strips! (Alternate method: If you'd like your fringe to alternate colors along the edge, you can tie every other one, flip the blanket, then go back through and tie the remaining fringe.)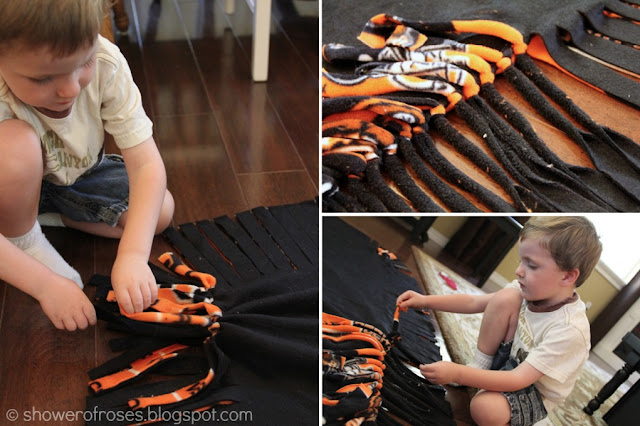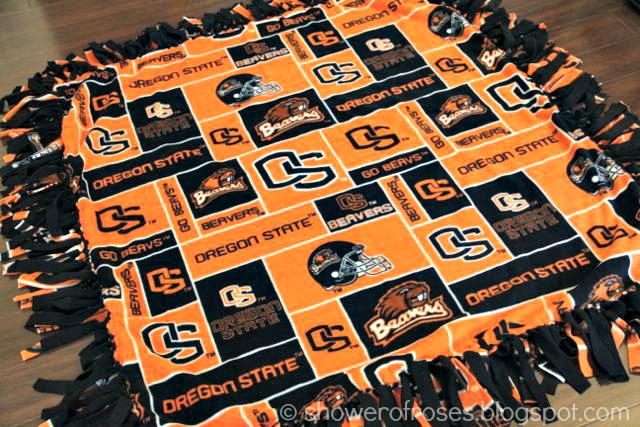 And that is all there is to it!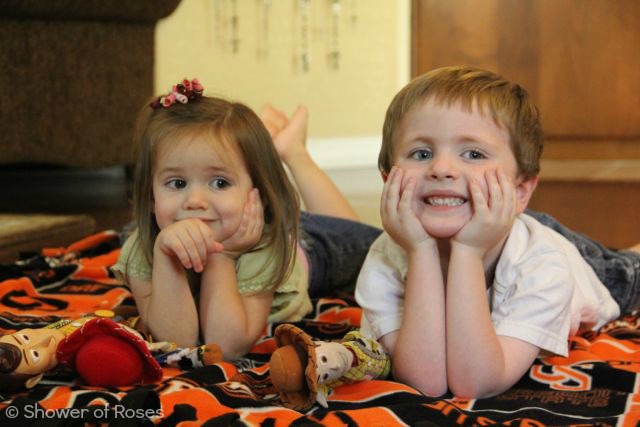 This Blanket craft was fun and all, but I am so excited to share our Block craft from this week!
The Blocks are all turning out
B
–
eautifully
! I'm starting to wonder who is enjoying
the Alphabet Path
more, Snuggles or his Momma! 😉