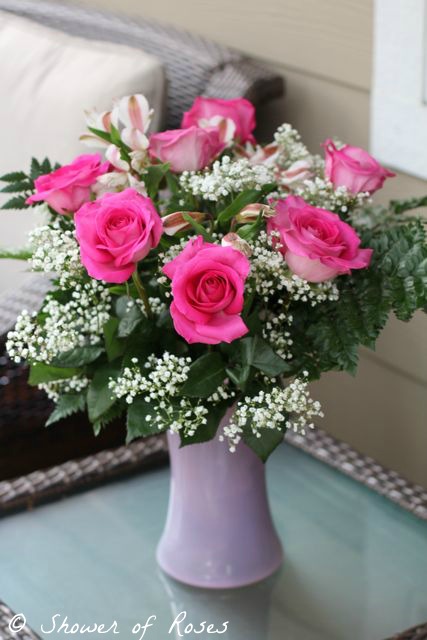 These beautiful roses, sent from a friend, arrived Tuesday afternoon!
I only have a couple minutes since I am watching my little niece again today and have a birthday party to get ready for tomorrow, but I wanted to thank you all again and give you an update. It was a difficult couple days, as I waited for the results from my ultrasound, but last night the doctor finally called with some good news! Everything looks normal and they didn't see any liver damage, tumors, or other problems. We still don't know what's causing my high numbers and symptoms, but now all the really scary things have been ruled out!
Thank you all so very much for all the prayers. I know they made a difference!