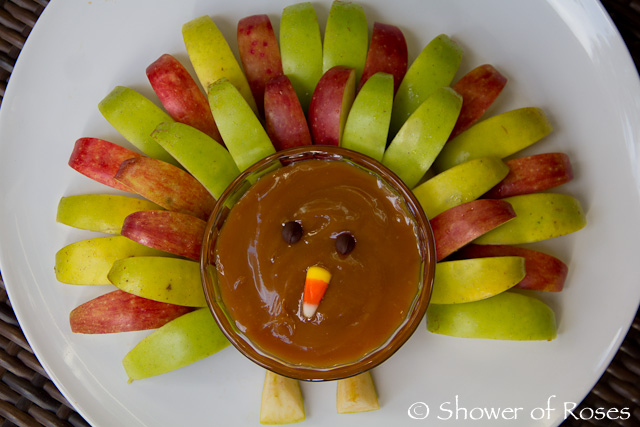 My online Pampered Chef party will be ending Saturday evening, so there is still a couple days to place an order!
Also, each person that shares a recipe, cooking tip or a blurb about their favorite Pampered Chef product either over on the Facebook event page, or in the comments here, will be entered into a drawing to win a prize, and it doesn't require placing an order!
I have so many favorite Pampered Chef products I couldn't possibly list them all, but I thought I'd share a picture of one of the kitchen tools I used today to make a fun snack for my kiddos.
It only took me about 5 minutes to make this fun Caramel Apple Turkey (inspired by an image I saw on Pinterest, but I was unable to find the original source) for an afternoon snack with my Apple Wedger! (And even less time for my kiddos to gobble it up!)