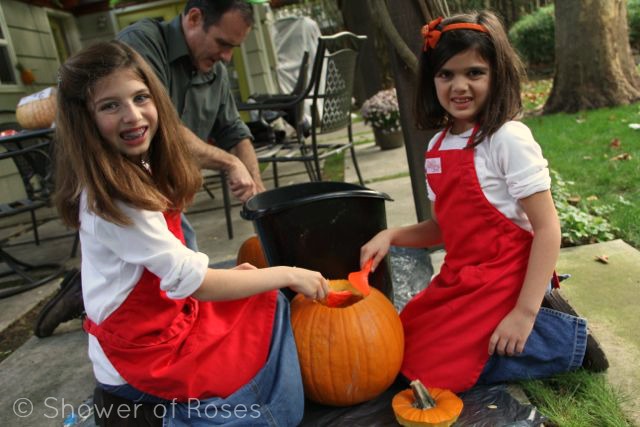 Carving our Saint-O-Lanterns at Uncle Brian's house this year!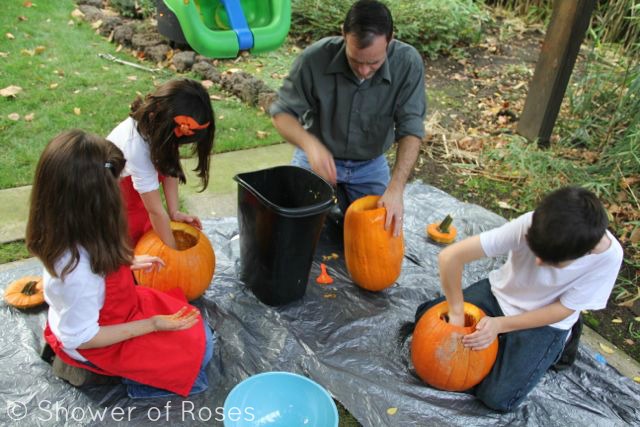 I loved that we could make the mess outside this year, instead of in the dining room! 😉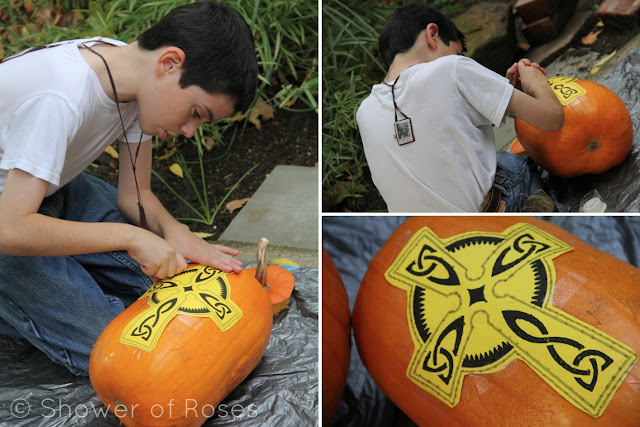 Captain choose a Celtic Cross Pattern for his Pumpkin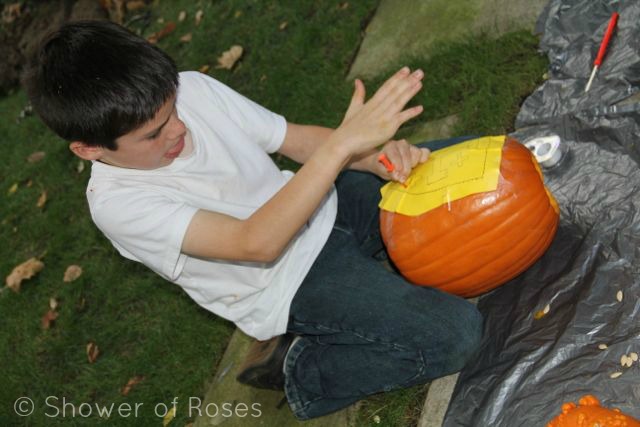 Rascal choose to illustrate his own Crusader Shield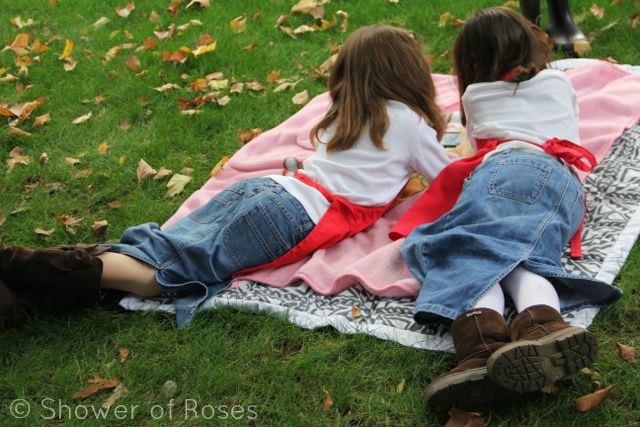 The girls took a "break" and let mom finish carving their pumpkin after it was cleaned out…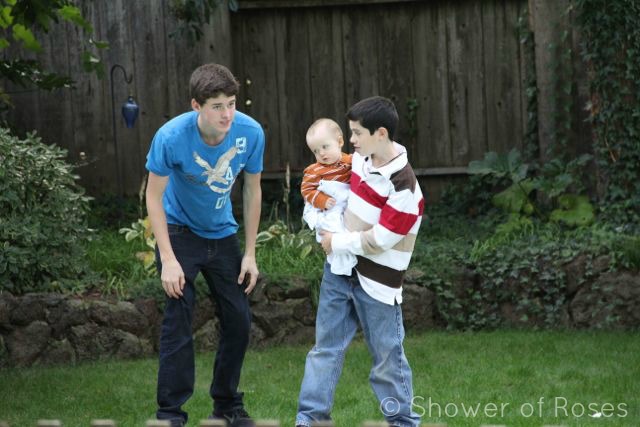 Captain let mom help finish his too, this year. There were just too many distractions (uncles) around!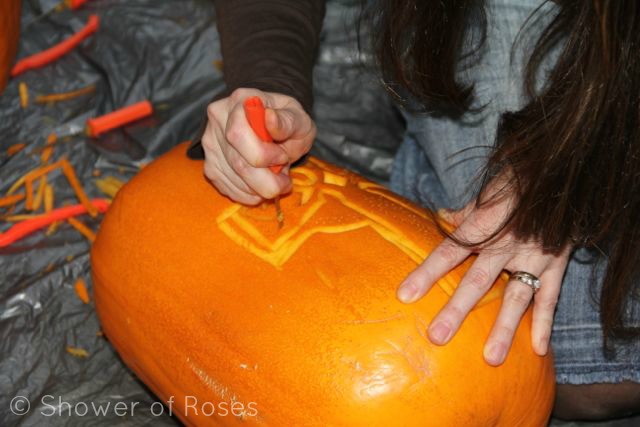 Thankfully we didn't decide to carve one for each of our children this year! 😉
Twinkle Toes and Chiquita's "Praying after my First Holy Communion" Saint-O-Lantern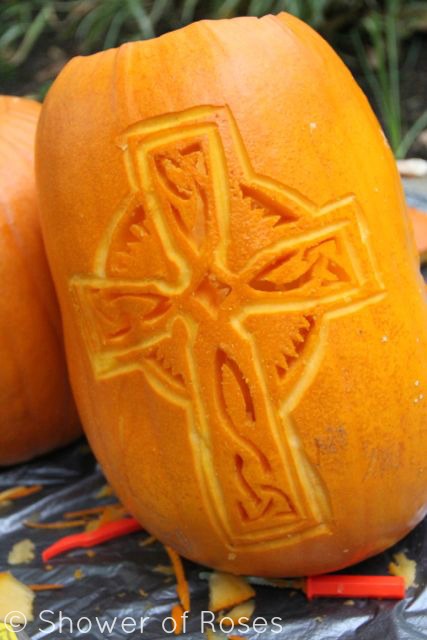 Captain's Celtic Cross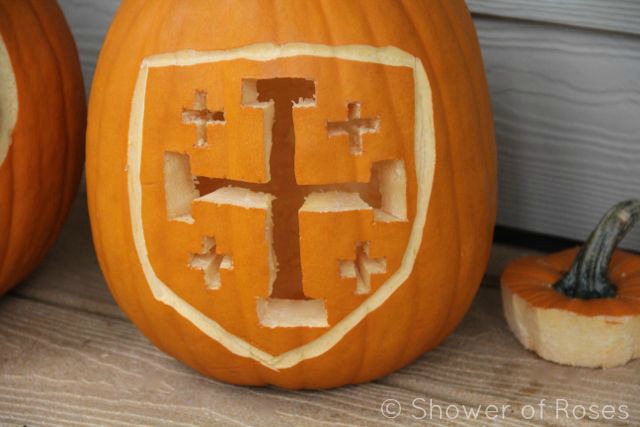 Rascal's Crusader Shield