It wasn't my plan to host another All Hallows' Eve Party this year. After a physically exhausting year with a new baby and all the extra medical challenges, I thought we'd take a year off. However, I ended up being talked into it by both my children and friends! How could I say no when one of my friends said she'd rather I hosted this party, than the baby shower we are planning for her, and another friend said she didn't know what her family would do if I didn't host the party… As for my own children, it's one of their favorite days of the year!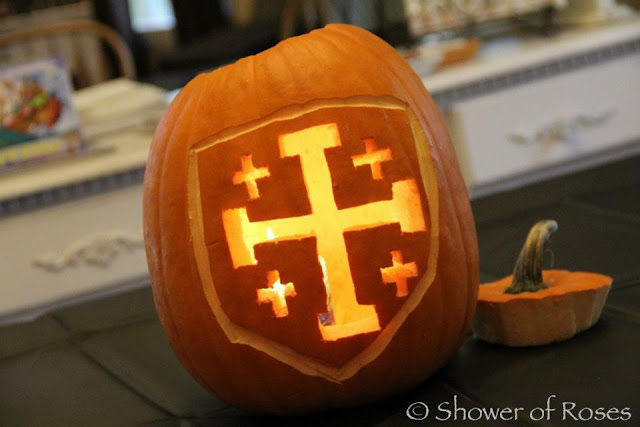 Before we added on to our home a couple years ago, I always wished we had the extra space to host these sorts of parties. I suppose, at least in a small way, I can thank God for the blessing of the extra space by actually doing so! 🙂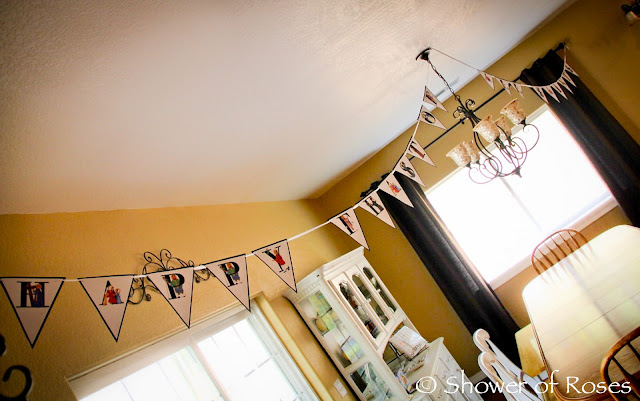 To be honest, the morning of our party, I was in tears. The cleaning lady I had scheduled to come in the morning for a couple hours hadn't shown up yet, and it was pouring, POURING outside. My house is bigger now, and I tried to keep the party "small," but I was really counting on the party being mostly outside, especially since we were expecting around 70 guests. I can't tell you how thankful I was when the sun started shining through the clouds, just long enough for the party!
Yes, the preparation was somewhat overwhelming and a lot of work, but in the end it was all worth it! As one friend said, in a little thank you note, "Everything you did was so appreciated. You helped to create memories for our children (and us!!) that they will remember all their lives." And that is really what it's all about – creating wonderful faith-filled memories and growing closer to our heavenly family! Deo Gratias!
Just look at all those adorable saints! I always love seeing the creativity in our group of friends! The costumes are all so, so creative and CUTE! I'm sure the saints in heaven were smiling.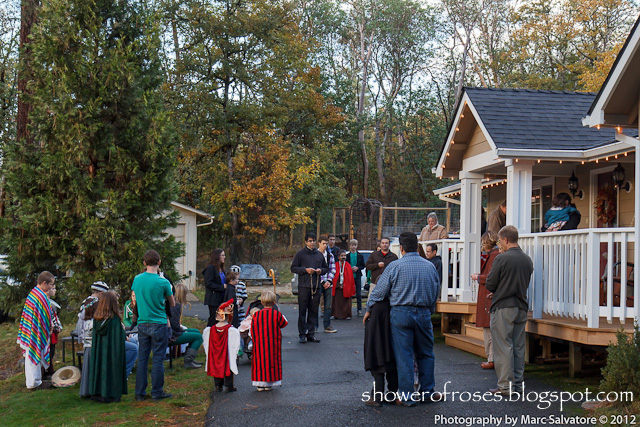 Once (most of) our guests arrived, we began the evening with the rosary. Though I didn't make the various tombstones this year, we still prayed that all of us will one day be Saints in Heaven, for our Departed Clergy, Departed Family, Departed Friends, and for the Forgotten Dead.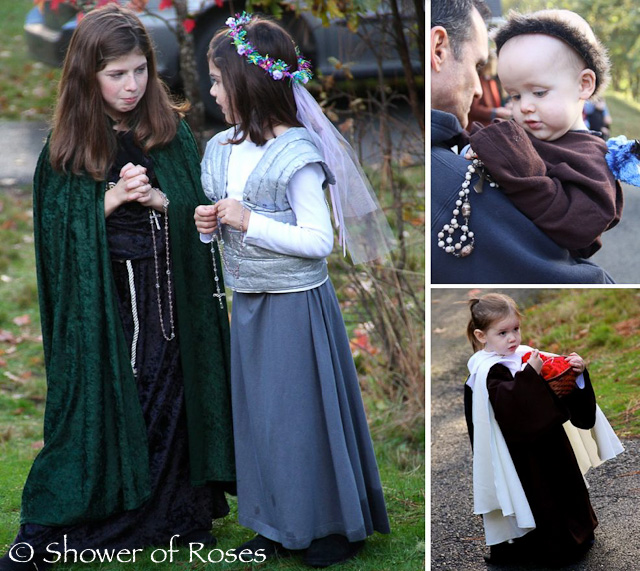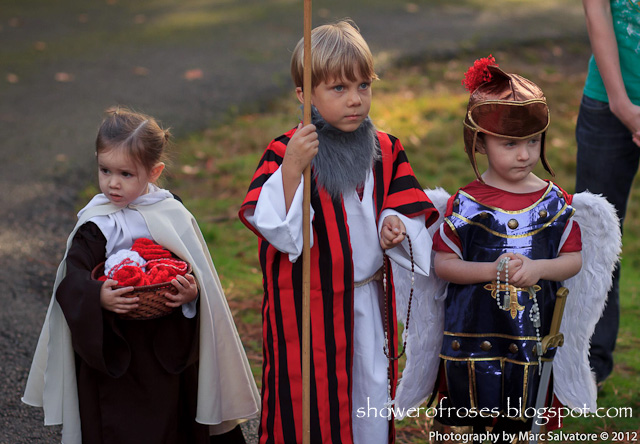 After the Rosary we had a potluck dinner. I loved how willing my friends were to humor me find ways to tie in All Hallows' Eve themed foods! My sweet husband even carved out my fairytale pumpkin to use as a vase for the autumn flowers he picked up before the party.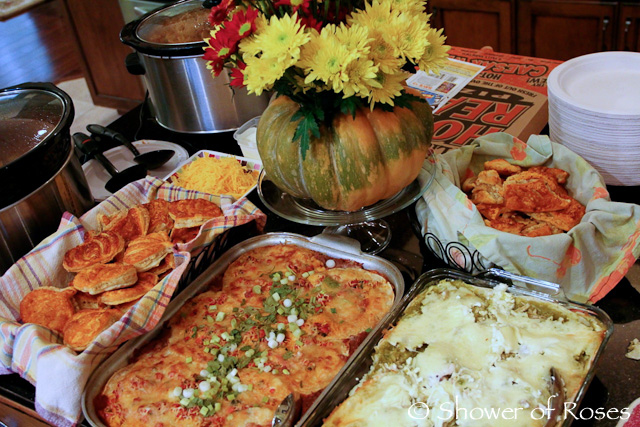 Ann-Marie brought "Juan Diego Beans." Kristin brought "Kateri's Indian Cake Casserole." Michelle made the cutest little (St. Isidore the Farmer) "Savory Pumpkin Puffs." And Amy brought "Give to Caesar what belongs to Caesar, and give to God what belongs to God Pizza!" Okay, I made that one up! 😉 There was so many yummy things to choose from!
Jacinta's "Heavenly Fudge" really was heavenly, and aren't those (May the Souls of the Faithful Departed) "RIP Cupcakes" and Candy Corn Krispie Treats that Michelle made so cute?!
I had Pumpkin Cupcakes with Cream Cheese Frosting and autumn sprinkles (though I didn't get around to adding pictures of all the saints this year), a delicious big pot of Hot Apple Cider simmering on the stove, along with coffee, tea, water and more!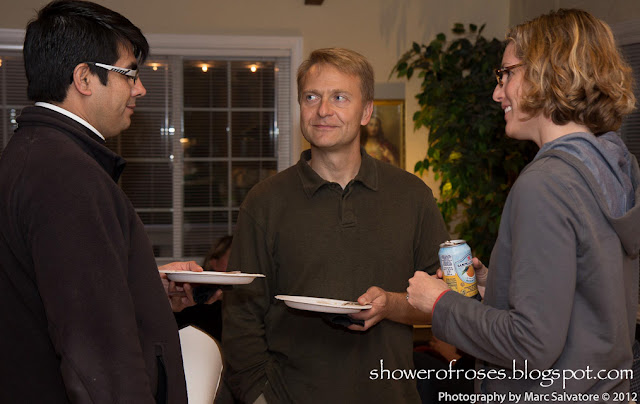 Once it got dark, my husband lit a fire in our fire pit so that everyone could roast "pumpkins!" I had picked up a couple bags of Jumbo Pumpkin Marshmallows, some regular marshmallows, and everything else needed to make s'mores!
Just before we started the games we had all the children share a little about the saint they were dressed as this year.
Snuggles best friend came dressed as Moses, we had three boys dressed as St. Maximilian Kolbe, my youngest brother (and godson) was holding my niece (and hubby's goddaughter) who came dressed as "Our Lady's Bug" (since the Ladybug was named after Mary), and another one of our godsons came dressed as St. Dennis (who was said to have picked up his head and continued to preach after it was cut off)!
As always I had extra treats for any of the children that came prepared to share something with everyone!
Even though the All Saints Scavenger Hunt I made was challenging, all the kids (and even the adults and priest!) learned something new about the saints! Really, who would have guessed that gentle St. Joseph is "The Terror of Demons." Those are the types of questions you get when you ask my husband to help put together a game!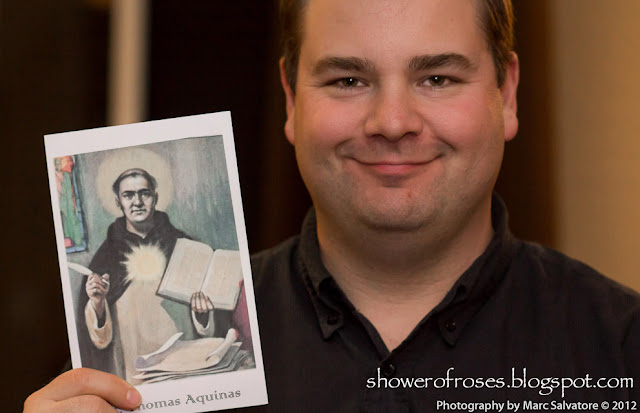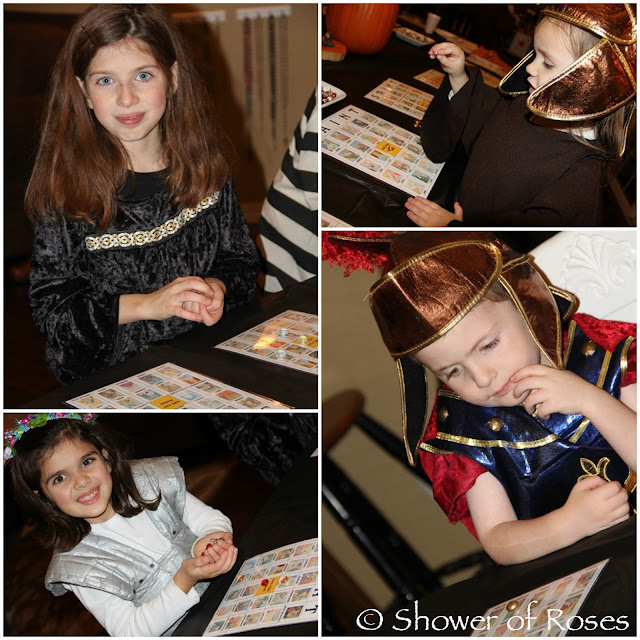 We also had a second scavenger hunt, looking for different religious items around our home…