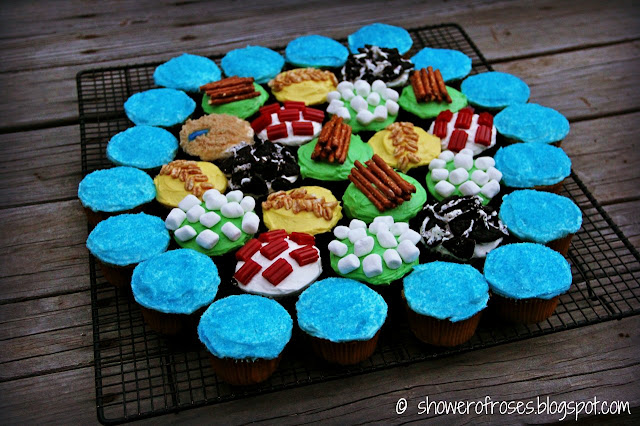 I'm still working on sorting through all the pictures and creating a post from our oldest son's 12th "Settlers of Catan" themed birthday this past Friday, but I thought I would pop in real and share a few pictures of his "cake." I decided that, instead of making an actual cake, it would be easiest to just use cupcakes, representing all the individual pieces that make up the board game. You can find all sorts of versions/inspiration through a google image search. Here is what we came up with for our "Cupcakes of Catan!"
Supplies:
37 Cupcakes
1 batch of Buttercream Frosting, divided
Blue, Green, and Yellow Food Coloring
Blue Sprinkles
Brown Sugar
1 Candy (i.e. Spice Drop) for Robber
Blue Gel Icing (just a dab)
1/2 cup Mini Marshmallows
1/4 cup Twizzler Cherry Bites
1/4 cup Honey Smacks Cereal
Couple handfulls of Pretzel Sticks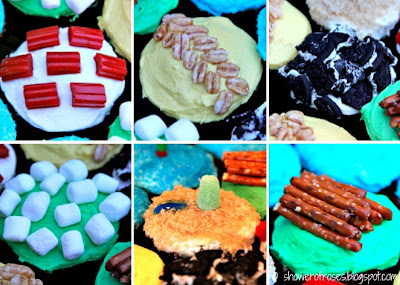 Directions:
Decorate Cupcakes.
Ocean – 18 Cupcakes frosted blue, topped with blue sprinkles
Desert – 1 Cupcakes topped with white frosting, brown sugar, a little blue icing for the Oasis, and a candy (we used a spice drop) for the Robber
Ore – 3 Cupcakes frosted white, topped with crushed Oreo's
Brick – 3 Cupcakes frosted white, topped with Twizzler Cherry Bites
Wood – 4 Cupcakes frosted green, topped with a pile of Pretzel Sticks
Sheep – 4 Cupcakes frosted green, topped with Mini Marshmallows
Wheat – 4 Cupcakes frosted yellow, topped with Honey Smacks
Arrange in the shape of a Hexagon.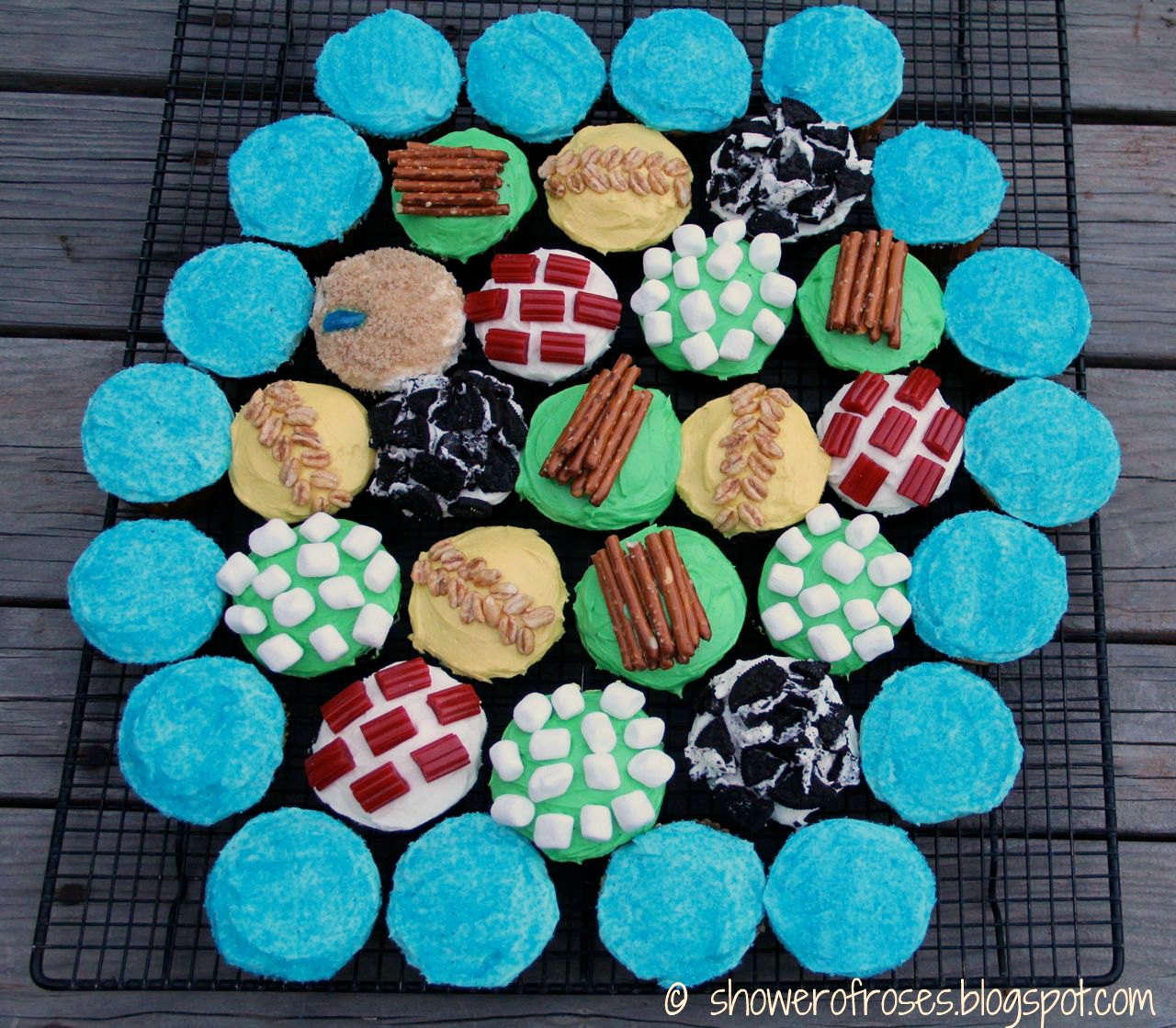 It actually didn't take very long at all to decorate all the cupcakes, and ended up being one of our easiest birthday cakes yet. Captain was very excited when he woke up and discovered his cake early Friday morning!