I was just uploading pictures from our small point-and-shoot camera and ran across some that my husband took at fire camp a couple months ago. It reminded me about the picture book I wanted to share with you all, which he picked up on his way home!
While driving home he ran acroos a Greek Orthodox Monastery and Gift Shop in Washington State and decided to stop and look for a couple gifts to bring home.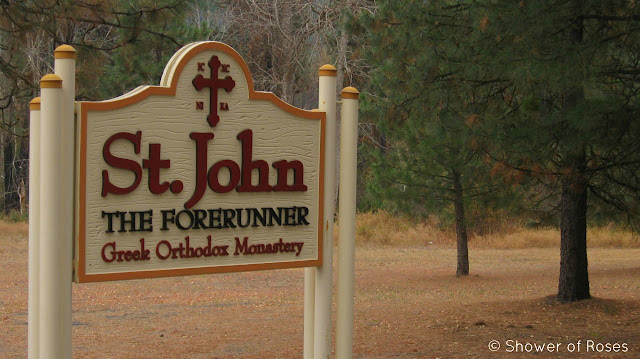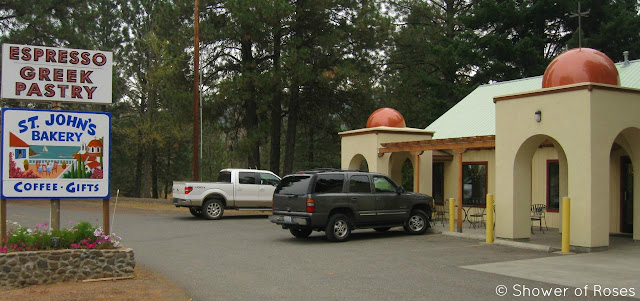 He especially loved the icon pictured above, but ended up deciding on some amazingly delicious coffee and pastries. He also brought home a picture book, Saint Catherine by Dionysios & Egle-Ekaterine Potamitis (imported from Greece), to give to one of our daughters on November 25th, her name-day! (Love him!!)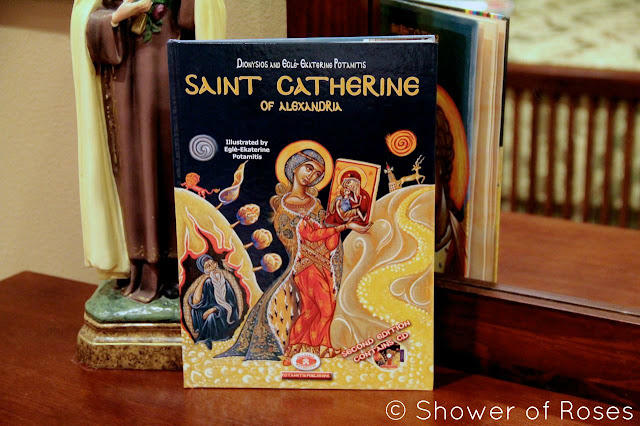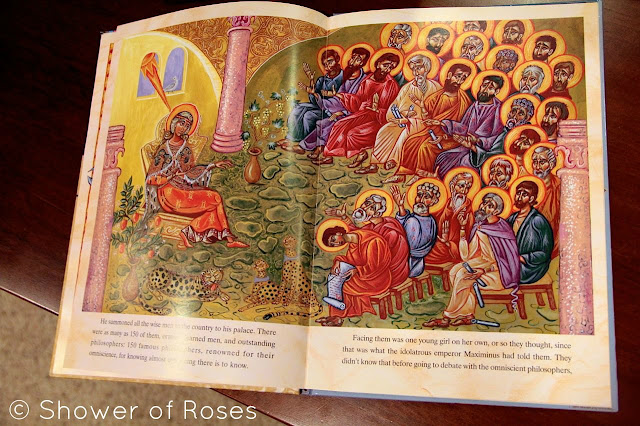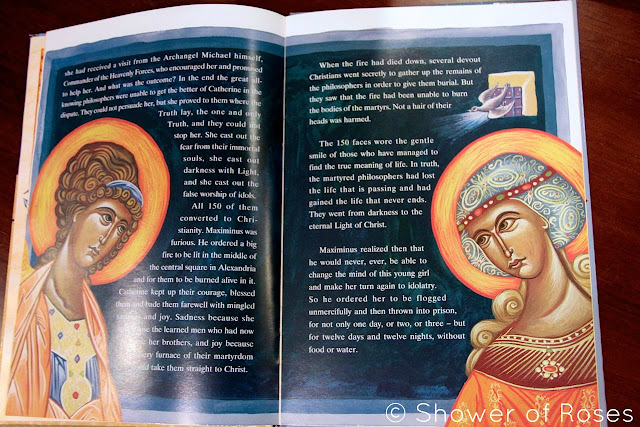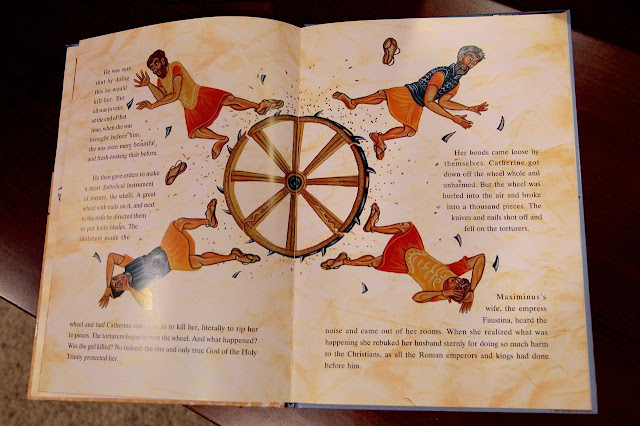 I pre-read it earlier this evening, and even though it is written from the Greek Orthodox perspective (versus Roman Catholic) I really enjoyed the story and the way the authors presented the beauty of martyrdom. The illustrations are gorgeous and I am looking forward to reading it to the children. (I have been eyeing a couple of the other books from this author/publisher, especially Saint Christopher and My Warrior Saints, but they are rather expensive…)

UPDATE: The Author/Publisher has generously offered FREE SHIPPING and a 10% discount to my visitors! Just mention "Found you under Shower of Roses!" Visit Potamitis Publishing to place an order!
Like our Lucia, Saint of Light book, I also happened to find the Audio Version of Saint Catherine available online! Here are the links for anyone who would like to listen to the story: