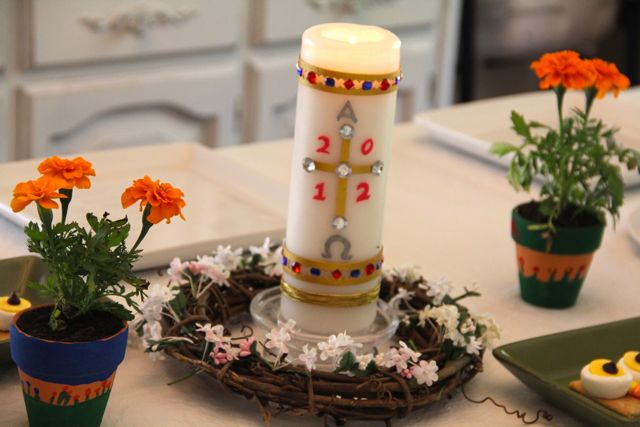 "The tree of life my soul has seen, laden with fruit and always green.
The tree of natures fruitless be compared to Christ the apple tree.
I'm weary with my former toil. Here I will sit and rest awhile.
Under the shadow I will be of Jesus Christ the apple tree."
Originally I had planned to have this week's Good Shepherd's Garden Party on Saturday, so I wouldn't need to spend any extra time in the kitchen on Mother's Day, but we ended up spending Saturday morning shopping for garden plants and then the afternoon and evening at a sweet little girl's birthday party. So, since it ended up being our main meal on Sunday, I made a few modifications to the plans, eliminating some of the extra treats – which the amazing New York Cheesecake the girls made me more than made up for! Here are some pictures I took to share:
~ The Tree of Life's Leaves ~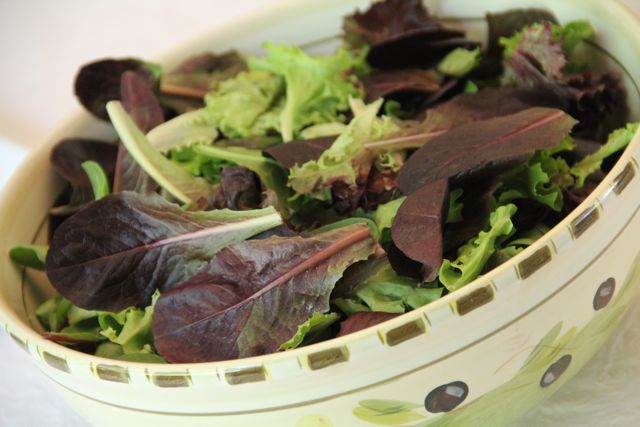 I thought about making the Almond Butter Leaves we made last year with my Nordic Ware Maple Leaf Pan, but opted to tie in Mixed Baby Greens for our Leaves. Charlotte had suggested making Kale chips, which I thought was a fabulous idea, but I wasn't able to get back to the store for Kale.
~ The Tree of Life's Flowers ~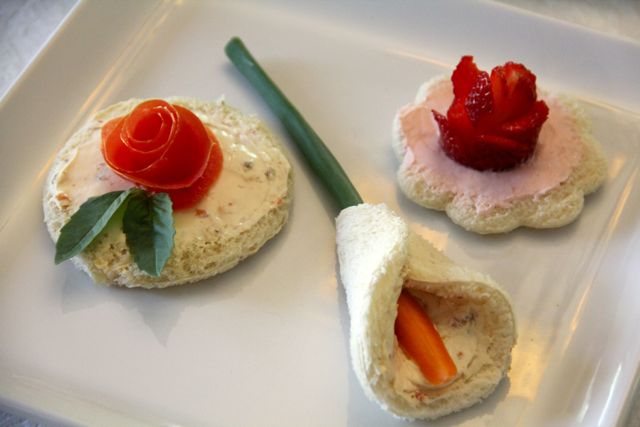 Strawberry Flower Tea Sandwiches
In addition to the Rose and Lily Garden Tea Sandwiches below, I also made some Strawberry Flower Sandwiches with Strawberry Cream Cheese. My children also painted some sweet little flower pots, which I placed on our table for the party, as a Mother's Day gift! (They had been so excited when we got to the Garden Supply Store on Saturday and there was a pot painting booth for children from 10-2! Perfect timing!!)
Fruit Sunset and Palm Tree Platter
I decided to combine the symbols for Fruit and Palm Tree, making a Palm Tree Fruit Platter. I've seen some cute
palm tree
fruit plates
using banana and oranges with either kiwi or apples (or this
awesome one
with a night sky), but we opted to create a sunset on the horizon as well using Red Grapes, Honeydew, Pineapple, Cantaloupe, and Strawberries.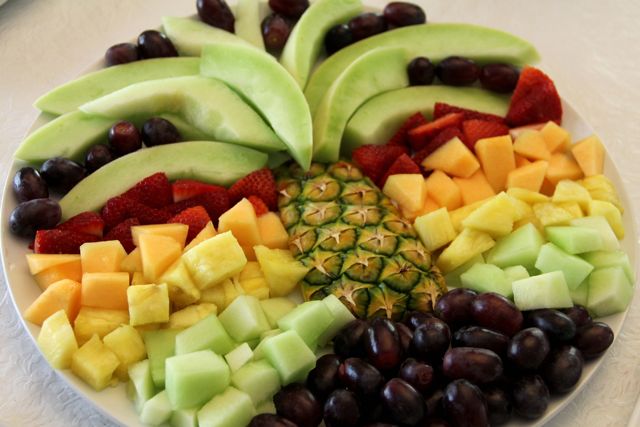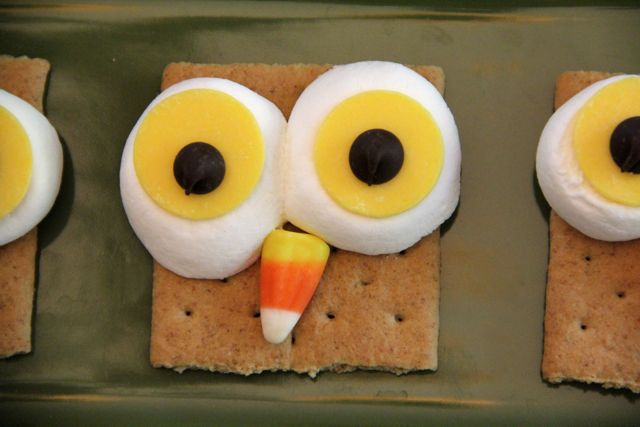 Owl S'mores
There were so many ideas to choose from for Owls, but we ended up opting for these quick and easy Owl S'mores.

I had everything I needed to make them and they literally took about 30 seconds each!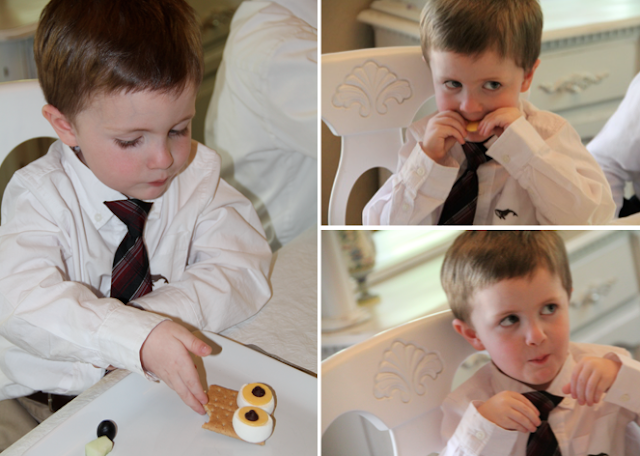 Snuggles wasn't sure what to think of those yellow eyes… "What could that be made out of?" But as soon as he figured out it was candy he popped it right into his little picky mouth!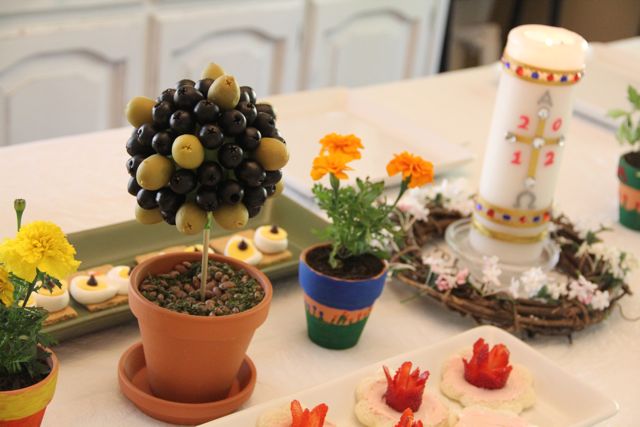 Olive Tree
I wanted to try and make an actual "olive tree" this year, but didn't have a chance to pick up a cone shaped piece of styrofoam… I decided to try and modify it using a round styrofoam ball, but it was pretty much a flop… Turned out looking more like an ugly olive bush on a stick but my kids still thought it was great. lol
~ Roses and Lilies ~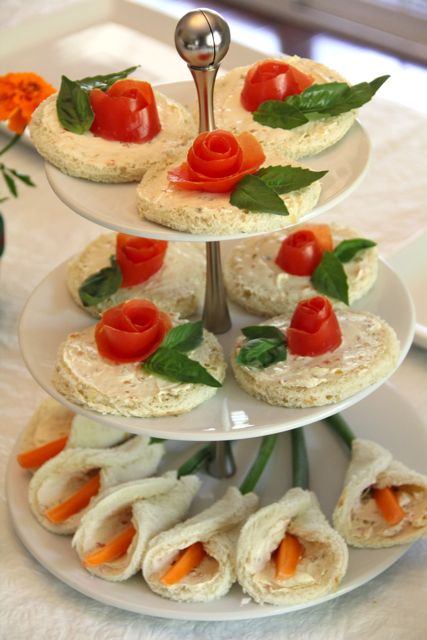 For the Roses and Lilies we made more Tea Sandwiches.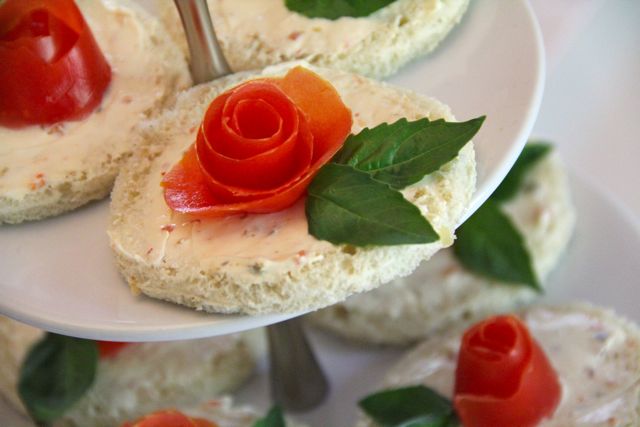 Heavenly Rose Garden Tea Sandwiches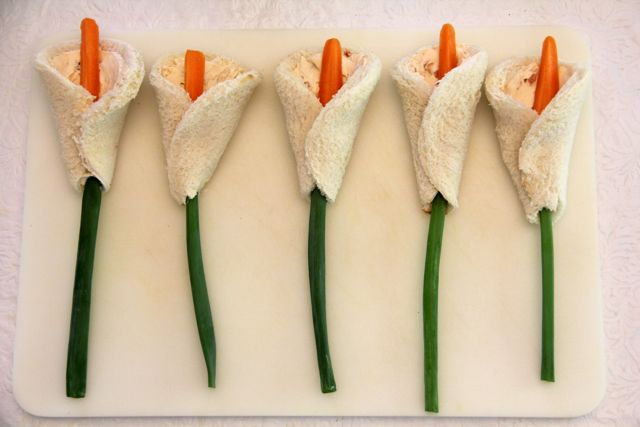 Lily Sandwiches
Here is the original recipe over at Catholic Cuisine. It looks like it is time to update that post with a few tips and a couple new pictures… Every time I make these I do something a little different. This year I used some Garden Vegetable Cream Cheese and green onions for the stems!
Everything came together so nicely, and it really ended up being a special Mother's Day Luncheon with all my children.