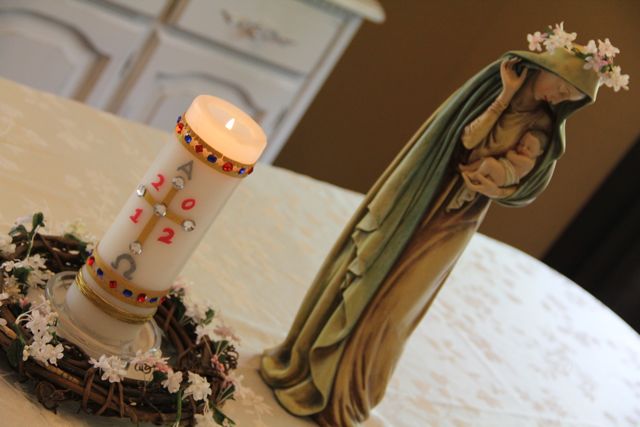 Yesterday afternoon (before watching the solar eclipse!) we had our sixth Good Shepherd's Garden Party. Since we hadn't had an opportunity to have a May Crowning yet this year, I thought we'd try to tie it in to our Garden Party this week, especially since all the symbols for Week Six can easily remind us of Mary. I suggested the idea to Charlotte and she took off with it coming up with the perfect titles and menu items. Here are a few pictures from this week's Garden Party/May Crowning: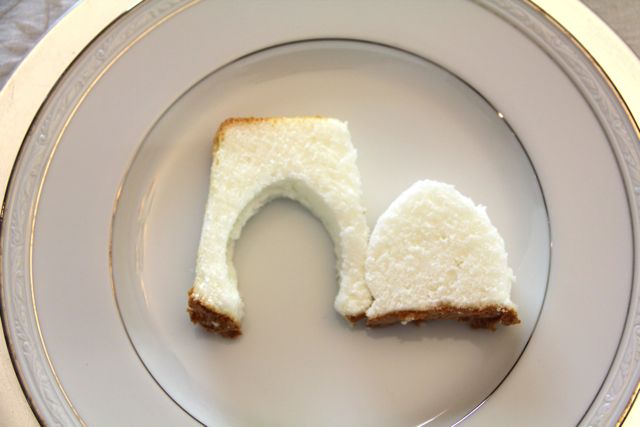 Gate of Heaven Angel Food Cake
~ The Bride and The Groom ~
(Shirley) Temple of Virtue
~ The Thrones and Alleluia ~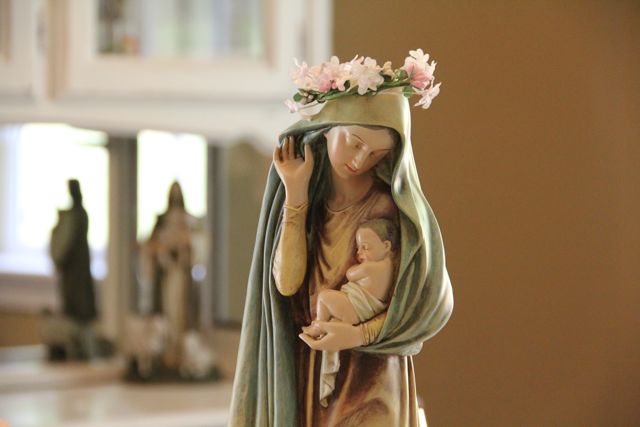 We also listened to Alleluia music and enthroned Mary as Queen of our hearts and home.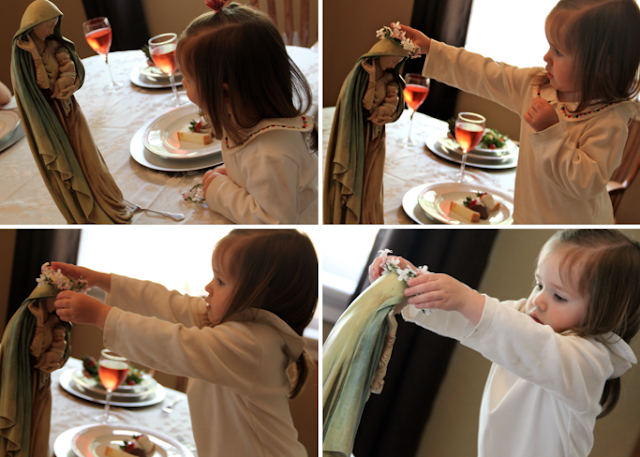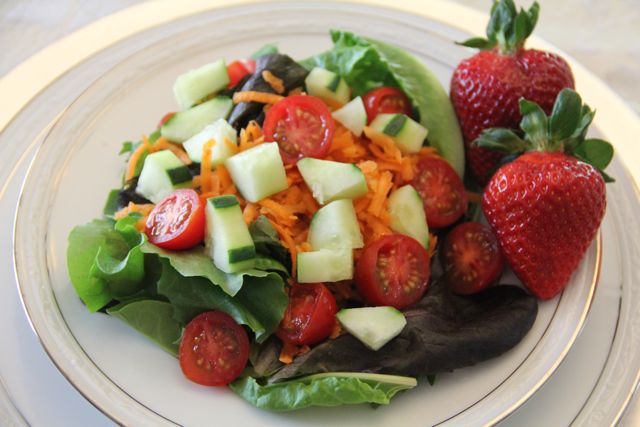 Hubby and I skipped the treats and opted for a yummy salad! I spent this past Saturday running errands and finally stocking up on fruits, veggies, and lean meats. We are trying hard to eat better, but I really need to find a better routine for grocery shopping on a more frequent basis!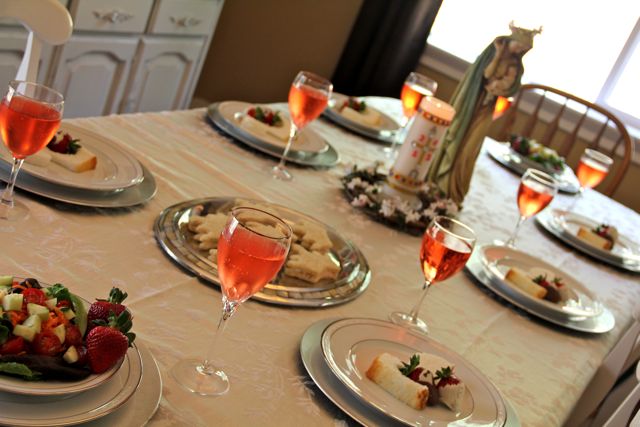 For this final week, I've decided to give my children a special treat each day (rather than having a Garden Party next weekend) to both build up their excitement and also simplify this coming weekend for me, since we will want to have our traditional Pentecost Celebration. Today I'm serving ReinDEER sandwiches and trail mix!