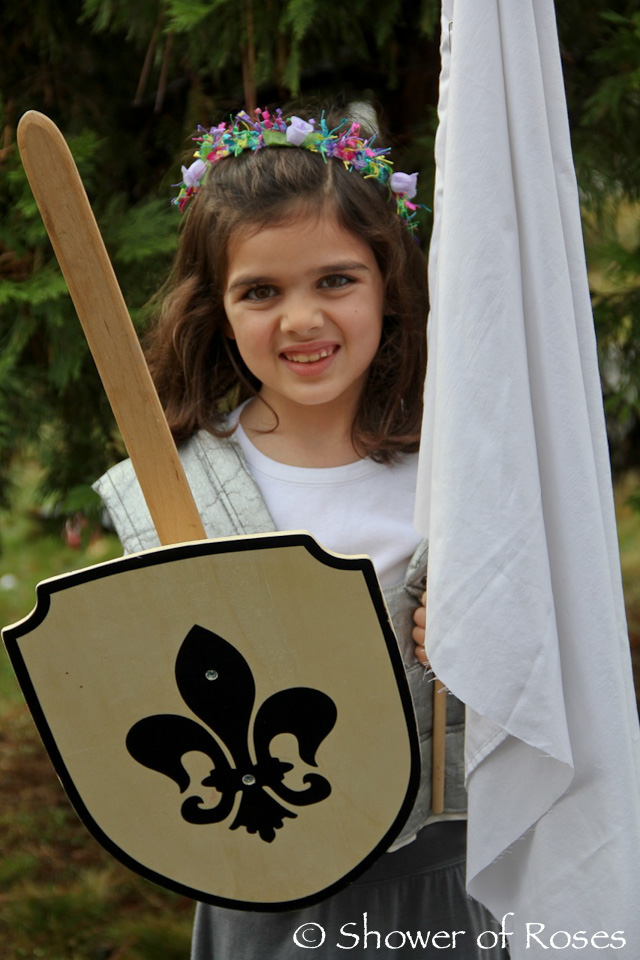 Even though Chiquita dressed as Mother Teresa for our Parish Party, she had been planning on dressing as St. Joan of Arc on All Hallows' Eve.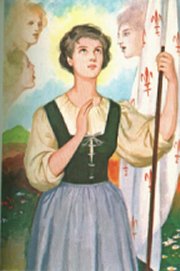 Originally I thought she would just wear one of the boys' knight costumes, but that was not exactly what she had in mind. She wanted to dress as "The Maid of Lorraine" looking more like the picture in our Picture Book of Saints.
We actually didn't even put together her costume until an hour or so before the party, but we were both very pleased with how it turned out!
She wore a simple white shirt, the breastplate that my brothers used when we were younger, and one of my gray knit knee-length fold-over skirts, pinned to fit her tiny little waist.
The white flag was simply a piece of an old sheet pinned to a wooden dowel, and she pulled out our Fleur-di-lis Sword & Shield Set made by Schylling. We finished her costume with a ring of flowers similar to this one (thanks for the suggestion, Charlotte!) and that was it!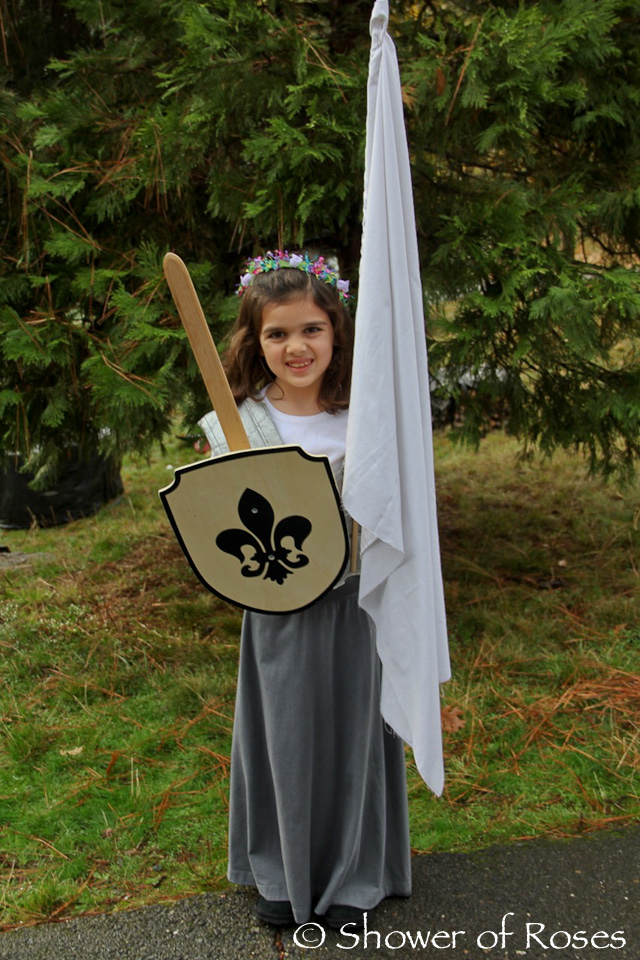 O Lord, You raised up in a wondrous manner St. Joan, Your Virgin, to defend the Faith and her country. Grant that through her prayers Your Church may enjoy lasting peace.