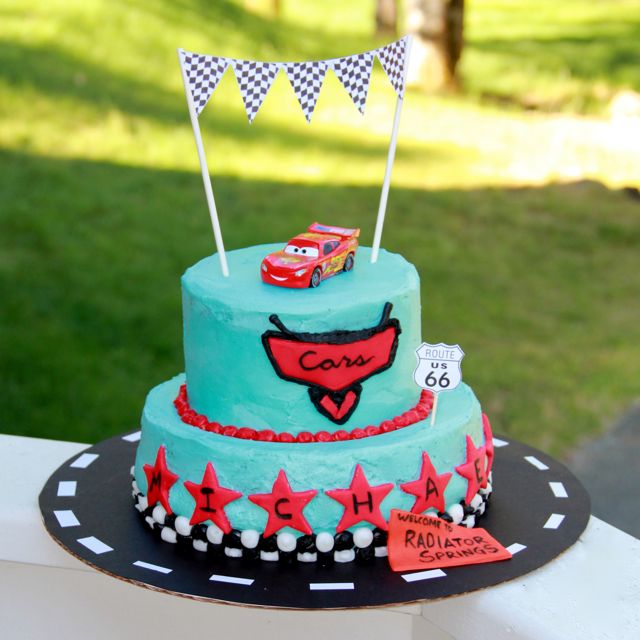 Our little Snuggles is five years old today! He requested a "Cars" themed cake, which I was extremely tempted to just order from the store, but I ended up deciding to give it a shot using this cake as inspiration. It is far from perfect, but I thought it turned out pretty good, especially considering that I was decorating it late last night (or should I say really early this morning) while juggling a cranky six month old. The birthday boy was super excited and absolutely LOVED his cake when he discovered it as soon as he woke up this morning. It was totally worth the extra effort, as usual!
His little best friend is here to celebrate with us, whose three older brothers will be coming over as well. Hubby will pick them up at golf camp, along with our big kids, in about an hour, so I better get back into the kitchen to finish up the rest of the goodies I am making to go along with the cake. I'm sure I will be back with a more pictures! It's going to be another fun day!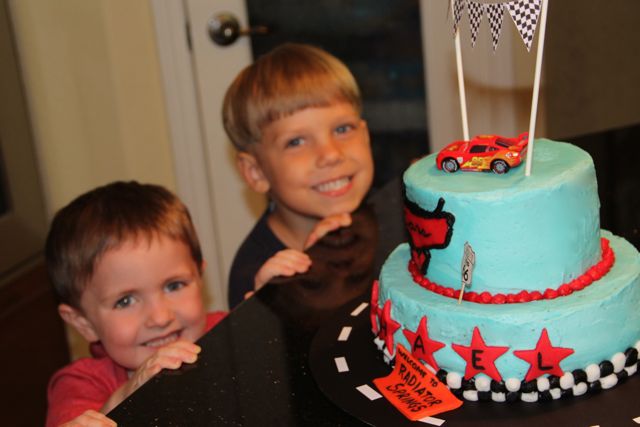 Happy 5th Birthday Snuggles!