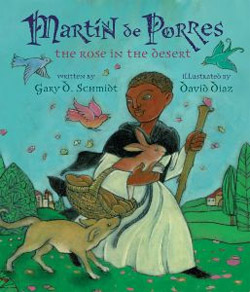 Today, November 3rd, is the feast of St. Martin de Porres. After a very busy week, this momma is tired! I don't have much planned for today, but I do have a new picture book for the children.
Martin de Porres: The Rose in the Desert, written by Gary D. Schmidt, was published earlier the year and will be a welcome addition to our ever growing collection.
You can find additional ideas for celebrating this feast day in the archives or over at Catholic Cuisine.
St. Martin de Porres, Ora pro nobis!