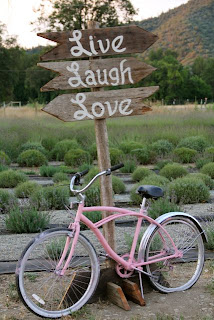 Outside my window…
The boys are in the process of cleaning the deck. The kids have been eating outside alot this summer and it shows. They just finished moving all the furniture and are now hosing it down before they get started with the scrubbing. It's a good thing they changed into their swim suits. I think they have gotten more water on themselves, than they have on the deck… 😉 At least they are having fun!
I am thinking…
about all the half finished blog posts in my drafts folder. A couple of field trips from this last year, recipes, lap books, and state-by-state posts, to name a few of the forty. The last post (letter Z) from the girls's fun Along the Alphabet Path is still in there too. I'm trying to decide whether I should attempt to finish them, or just delete all the drafts.
I am thankful…
The kids and I were trying to kill some time in town on Saturday, so I decided to go to Staples and splurge on some Martha Stewart Office Supplies. I had no idea that it was "Teacher Appreciation Day!" I was so excited when the sweet girl at the checkout asked if I happened to be a teacher and then gave me a gift bag while scanning a 40% off ENTIRE Martha Stewart purchase coupon. She let me keep the coupon and I've already started making a wish list for when I am able to go back for a few more goodies. Yippee!
Learning all the time…
We are soaking up the sunshine and enjoying every last minute of our summer break. September is nearly here though, and I have been spending a little time each day getting ready. I stocked up on some candy to make the kids each another Patron of Students Back-to-School Treat, and I also went to the dollar store for more poster boards and white tissue paper for our Schultutes.
Celebrating the liturgical year…
tomorrow is the feast of the Queenship of Mary and the traditional feast of the Immaculate Heart of Mary. We'll be out all morning, but I do have a little bag of Lemon-Lavender Shortbread Cookies that I bought for the kids when I was out Friday night. I was excited to see that the cookies even happen to be heart shaped! Perfect!!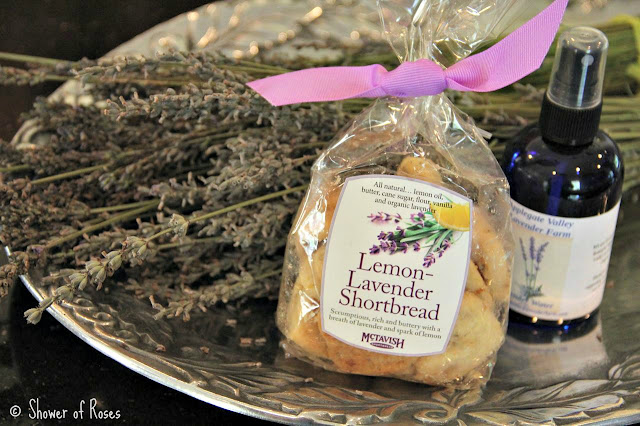 Lavender was said to be one of the plants most loved by the Blessed Virgin because it represented purity, cleanliness and virtue.
From the kitchen…
Hubby was at work on Saturday so I ended up taking all the kids to the Grower's Market. We came home with all sorts of goodies including a 25 pound box of apples, another box of peaches, cucumbers, zucchini, squash, chard, onions, and a variety of garlic. The garlic lady even sent us home with a bag of complimentary plums "for having such a beautiful big family." Everyone seemed to be in an extra good mood on Saturday!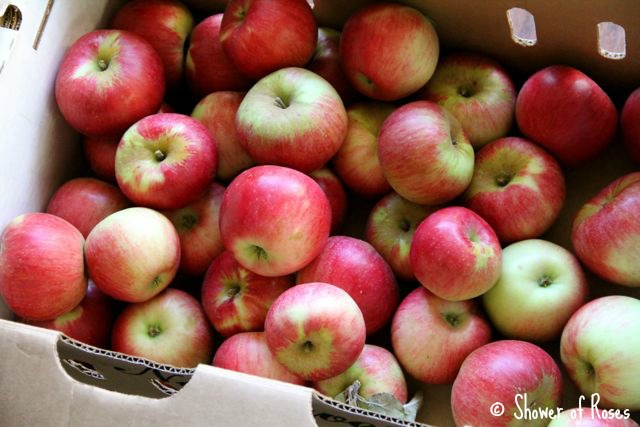 I am creating…
a couple new pages for this blog. One for Homeschooling and one for Books, Books, Books. I'm not sure how many of you actually even use the seasonal book lists that I try and rotate on the sidebar, but I've been considering deleting that sidebar altogether and creating permanent lists for each month. I'm just not sure yet.
I am working on…
a few social media icons so streamline and replace some of the links I have in the left sidebar. As I simplify and declutter our home, I've been feeling like this blog needs a little decluttering too.
I am going…
out with friends! On Friday I went out with my sister Julianna, sister-in-law Meagan, and two of Meagan's friends, to celebrate Meagan's birthday. We packed a picnic (or rather ordered dinner to-go) and headed to a "Girl's Night Out" at a (somewhat) local U-pick Lavendar Farm. Apparently it isn't the "popular" place to be on a Friday night, and we were pretty much the only people there, but it was a fun night filled with laughter. I have another "Mom's Night Out" next week with some of the Catholic Mom's from our Homeschool Group and/or area Churches.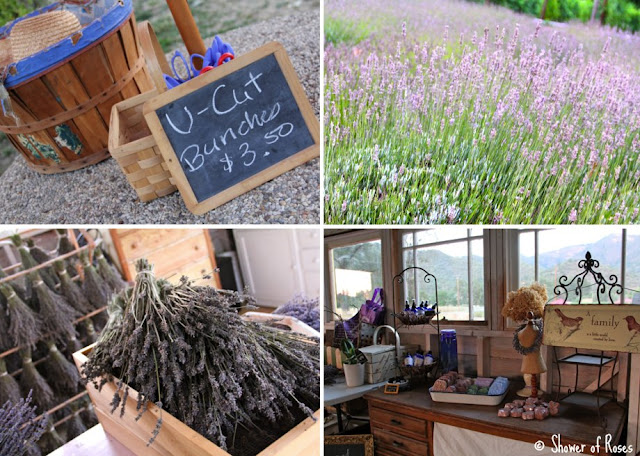 I am hoping…
to finish cleaning and decluttering our school room this week. I've already removed the table (the room just isn't big enough for it) and organized most of the bookshelves. I still have one big stack of paperwork to sort through and a few more shelves but, after filling up two big trash bags, it's finally starting to feel organized.
I am reading…
lots of books about books! It's just that time of year. One of my new favorites is Reading the Saints. I've had this book on my wishlist for a couple years now and finally was able to add it to my collection. I haven't been disappointed, it seems like it is going to be another excellent resource for my ever growing collection!
I am praying…
for wisdom and guidance as I finalize our plans for the coming school year, choose reading material, and create a new schedule to use as a guide for our days.
Pondering these Words…
from Fr. John Hardon:
"A thousand lifetimes would be too short to read everything readable. Nor is everything in print worth reading. Common sense, not to say enlightened prudence, tells us we must be selective. The secret is to know what to read
."
I am listening…
to Rose ask for another sticker. I've attempted potty training again today and she just made it to the bathroom on time, after quite a few accidents this afternoon. It's been a rather long day, but we are making progress!
Around the house…
We have only used the babies crib once or twice this year, and I don't even know why I bothered to move the mattress to the highest position before Bud was born. He did have fun playing in the crib yesterday, while I sorted through the 3-6 month baby clothes to store, however he quickly figured out how to stand up and lean over the side. Time to lower the mattress!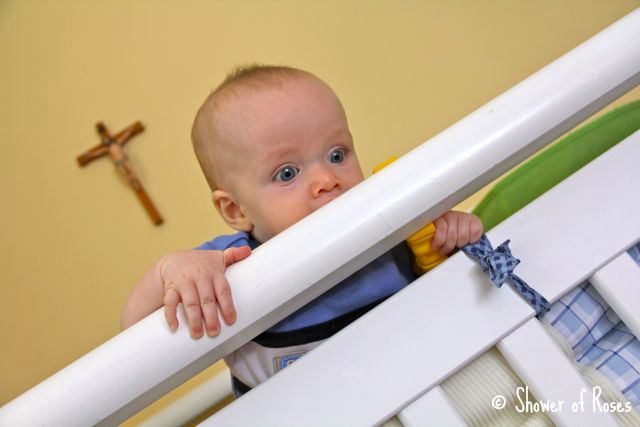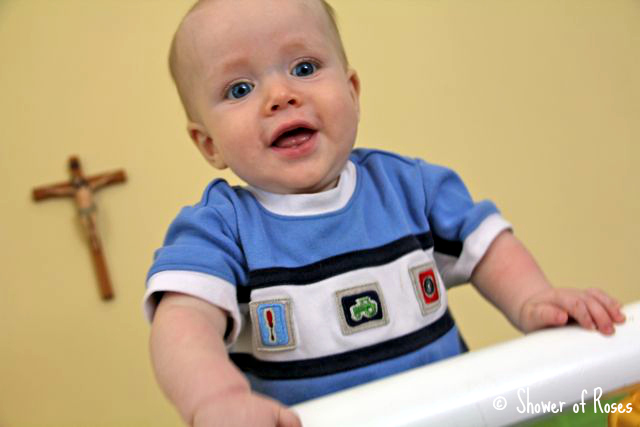 One of my favorite things…
watching my babies crawl around and explore. So, so cute!
This week's plans…
Orthodontist Consultations on Wednesday
Dentist Appointments on Thursday
Mass on Friday
Saturday Morning Grower's Market
Mass on Sunday
A little peek at my day…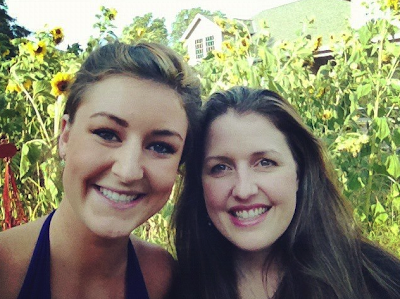 Spending time (last Friday) with my little sister Julianna while she was in town visiting…
It's actually her 24th birthday today! Happy Birthday sis!