It wasn't the predicted 6+ inches, but we did wake up to more snow this morning and is sure looked beautiful!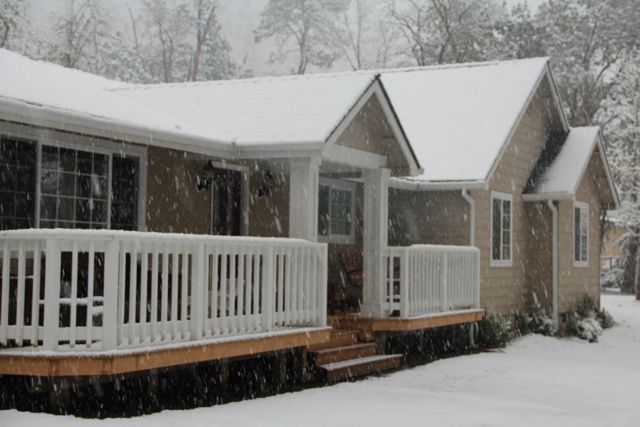 I am thankful…
for such wonderful holy brother-in-laws, and that got to talk my husband's youngest brother (Father D.) for a few minutes today, for the last time before he enters a cloistered Benedictine Monastery tomorrow, March 1st. I wasn't able to talk very long, since tears were streaming down my face and I didn't want him to hear me start sobbing. He will be missed dearly!
I am thinking…
about raising our children. Father told me yesterday that not only must I raise good and holy children and adults, I must raise them to be good and holy mothers and fathers! I hadn't thought about it that way before. Thankfully he will be praying for us al!
Learning all the time…
and today we learned all ABOUT time! Beginning with Charlotte's links, we did a little research on leap day/leap year and the Gregorian Calendar. Did you know that we are also going to have a "leap second" this year too?
Living the Liturgical Year at Home…
It is definitely Lent! We will be making a few plans for some of the March feasts days as well, specifically the feasts of St. Patrick and St. Joseph. You can find some of our past posts in the Links for March, which I just updated. Additional ideas can be found over at Catholic Cuisine.
From the kitchen…
fun Fruity Frogs for our afternoon snack on Leap Day!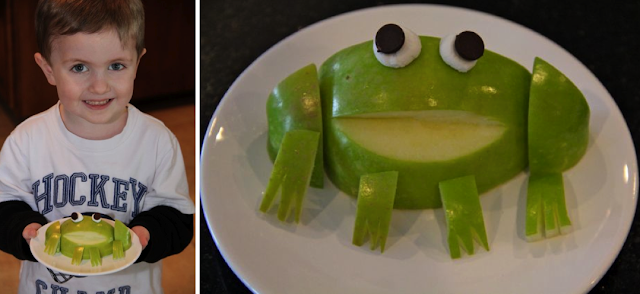 I am creating…
Leap Day Time Capsules with my kiddos. We ran across these free printables and have been having so much fun! We still need to add a photograph to each, as well as a piece of string measuring their height, and then we will put them in an envelope to open on Feb. 29, 2016. I loved seeing how my children choose to answer the questions… Here is a sneak peek at Chiquita's: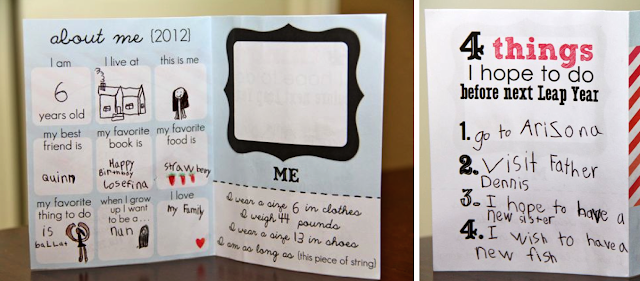 I am working on…
Shaking off the Bonds of Stuff with my children. Someone must have told the mailman that we had just thrown out the old catalogs since he has delivered 12 more that very afternoon… What a waster of paper and postage!
I am going…
to read In Like a Lion, Out Like a Lamb to my children tomorrow. I happened to run across it at the library the other day and think it is one that I'd like to add to our own collection. So sweet! I think we will read it again at the end of the month as well.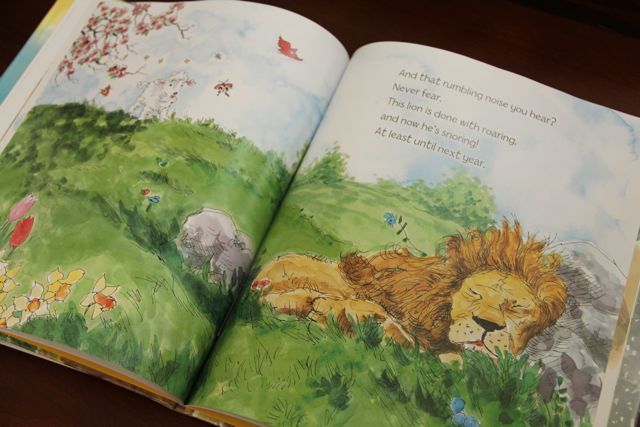 I am hoping…
that someday we will get to travel to Oklahoma. Perhaps for Father's final vows in 5 years?
I am reading…
a couple books from the library, The Doctor's Lady and The 10 Habits of Happy Mothers: Reclaiming Our Passion, Purpose, and Sanity. They had been on my "wish list" for awhile, and I finally decided to just put in a request for my library to purchase them. I was excited at how easy it was to do, and sure enough they purchased the books and held them for me once they arrived! I need to do that more often.
I am praying…
for Amy's little boy, who has RSV at just 4 weeks old. Please keep him in your prayers!
Pondering these words…
from St. John Climacus:
"Angels are a light for monks and the monastic life is a light for all men."
I am listening…
to Johnny Tremain again, as we study the American Revolution. This is one of my boys' favorite audio books.
Around the house…
I have been enjoying those St. Valentine flowers as long as possible. I still have a few left, sitting in our little Babushkups
on the kitchen windowsill.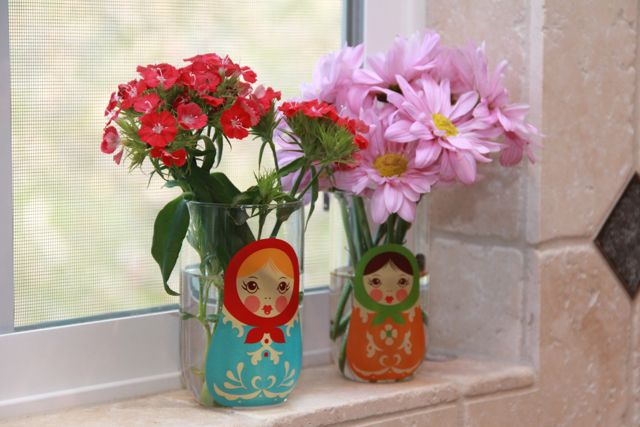 One of my favorite things…
Making Bud smile, and seeing the adorable little dimples around his mouth.
A few plans for the rest of the week…
We only have a few more weeks of hockey left, and the older boys really want me to come and watch a few of their last games. We'll see. Since Bud was born, and since he really hates the car, I usually just stay home and snuggle with him on Saturday mornings.
A little peek at my day…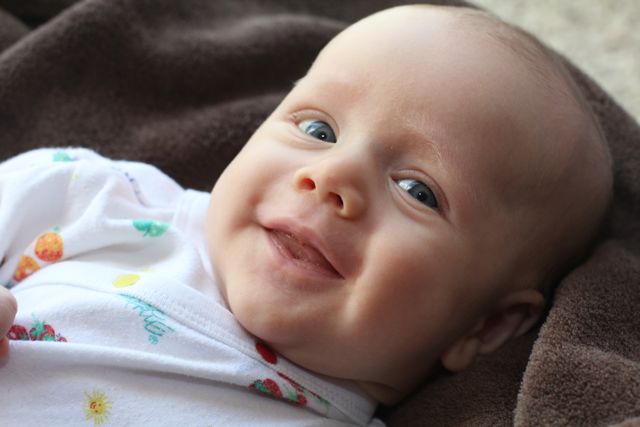 *I fell asleep last night before having a chance to upload pictures to this post, so I am adding it now. 🙂