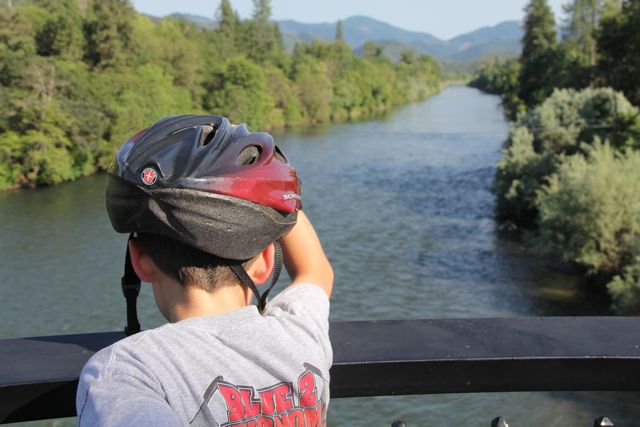 Outside my window…
we headed down to the river Friday afternoon and finally walked the "new" river trail/greenway that we have been meaning to check out for the past 5 years! I can't believe it has taken us so long… The big kids all rode their scooters, while Hubby pushed the little ones in the stroller and I snapped a few pictures along the way. It had been an emotional week for me and it was just the type of outing I needed to cheer me up!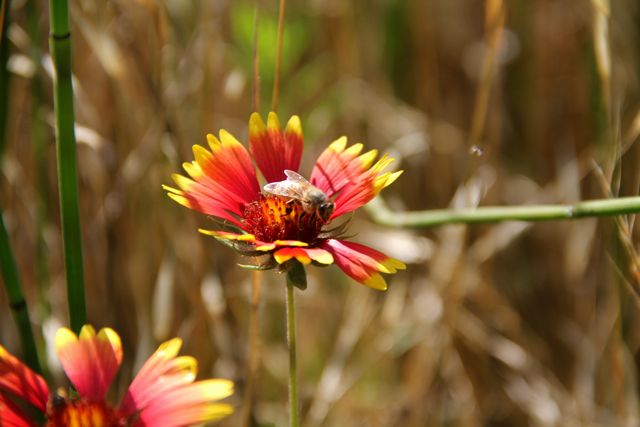 I am thinking…
about blood tests and doctors appointments. The week before last I went in to see my doctor since I just haven't been feeling well (on top of the panic attacks I was starting to have I also have been extremely tired – more than I should be even with 7 little ones – among other problems) so we decided to do some blood work. On Monday I found out that my liver counts were really high and I was called back in to the doctors for more blood work and an exam on Wednesday. Thursday and Friday I was called with the various results from the second set of tests… Thankfully I do not have hepatitis, but the other test came back even higher than it did the first week and I will be going in for an ultrasound of my liver on Tuesday morning. Please keep me in your prayers!
I am thankful…
that For Greater Glory is finally playing at our theatre! My Aunt Bridget (who I am so very thankful for too!) came over, bringing along her delicious French Toast Bake for the kids to have for breakfast, and watched all the kids so Hubby and I could go watch the matinee showing. What an inspiring, and incredibly moving, epic film about the Cristero War and Mexico's struggle for religious freedom! If you haven't seen it yet, you must!
Learning all the time…
Swimming lessons (and doctors appointments) pretty much took over our life for the past two weeks. We would leave the house just after nine in the morning and not get back home until after two or three in the afternoon. Then it would be time to do chores, make dinner, and get ready for the next day! It was worth it though and all the kids have really improved with their swimming! The big kids all did excellent working on the various strokes, while Snuggles and Rose worked on the life saving skills of learning what to do (roll over onto their back, and getting the wall) after jumping/falling into the water.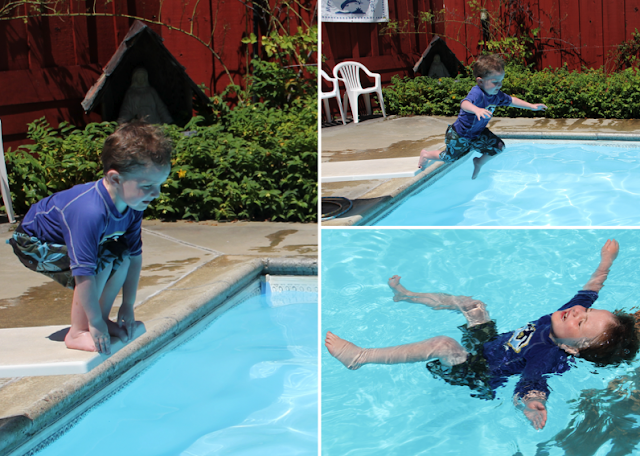 Snuggles jumping from the diving board, rolling over and floating on his back!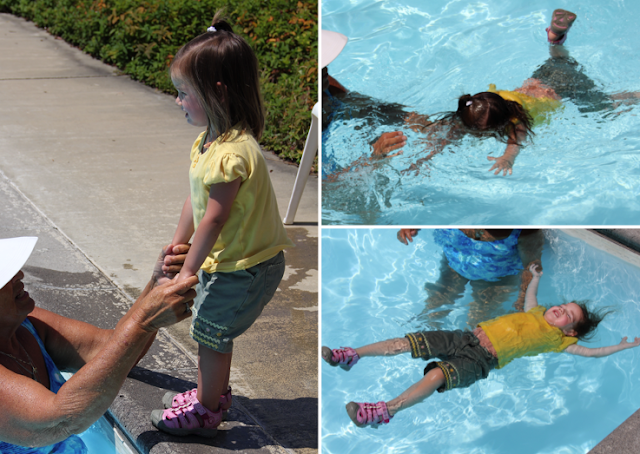 Lifesaving Day 2012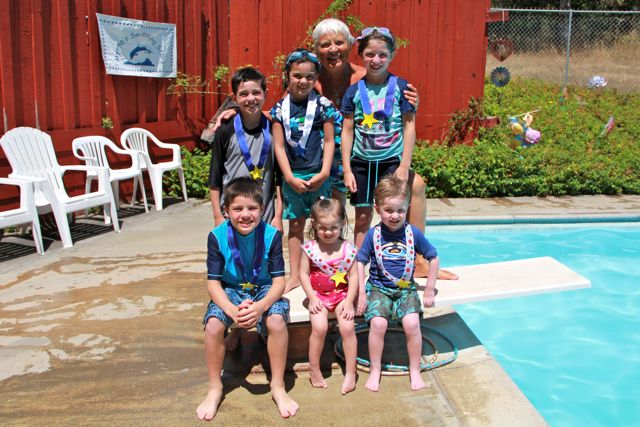 Graduation Day
Celebrating the liturgical year…
the feast of Our Lady of Mount Carmel is coming up on Monday! I am hoping that we will be able to make it to Mass in the morning, and then perhaps I will be able to make another Scapular Cake for the kids. Can I do it without being tempted to eat any of it?
From the kitchen…
lots of organic leafy greens, fruits, whole grains, green teas, and all the other foods that help cleanse the liver naturally.
I am creating…
our summer unit study based on the Olympics, still. Our copy of G is for Gold Medal: An Olympic Alphabet arrived and I can't wait to share it with the kids. It is such a great book! I've been working on coming up with a lapbook mini-book or worksheet for each page of the Alphabet book, as well as additional books to read, activities, and even some snacks. It is going to be fun!
I am working on…
creating a clear copyright statement for my blog. This past week I happened to run across pictures of my children and family re-posted on a few out of country Facebook pages and blogs. Despite the good intentions of the blogger(s), it was upsetting and had me questioning whether I want to even continue blogging or not. This has happened quite a few times before, mainly with craft and food pictures, which doesn't bother me as much, but all pictures are copyrighted and out of respect for me and my family I ask that you kindly ask for permission before using a picture, and wait for me to respond granting permission. Thank you!
I am going…
to postpone this year's Online Curriculum Sale Blog Hop. I had hoped to have the linky up tomorrow, but I just won't have the time to host it this week… I think I will just keep the dates the same as they were last year – that should give me enough time to prepare:

I am hoping…
for some good news following my ultrasound on Tuesday, if it is God's will.
I am reading…
Why Children Matter by Johann Christoph Arnold, which just arrived in the mail! Thank you so much, JenniferAnne!
I am praying…
for God's grace and guidance.
Pondering these words…
from St. Rome of Lime, which I happened to read in my lovely daily planner as I was writing in my ultrasound appointment for next week:
"Without the burden of afflictions it is impossible to reach the height of grace. The gift of grace increases as the struggles increase."
I am listening…
to my kids yell at Ferdinand to "let go of that poor little bird!!!!!"
Around the house…
new Summer Bingo cards for this coming week. You can find my documents here.
One of my favorite things…
planning our curriculum for each new school year. I am dying to have a chance to get back to finalizing our plans for this coming year… Hopefully I will have a chance soon!
A few plans for this week…
Celebrate the feast of Our Lady of Mt. Carmel
Watch my little niece Tuesday-Thursday (just during the day)
Ultrasound early Tuesday morning (please say a prayer for me!)
Playdate with friends Tuesday afternoon
Well-child check-ups for Captain, Chiquita & Bud
Celebrate Captain's 12th Birthday
A little peek at my day…